Hewnoaks alumni are out in the world doing amazing things! We'll keep a running list here. To see alumni news from 2021 click here, or from 2020 and before, click here.
(If you are a past participant in our program, please drop us a line so we can celebrate what you've been doing.)
2023
June & July
We Are The Warriors, produced and directed by David Camlin and Megan Grumbling, will screen at the 26th Maine International Film Festival. Seats are still available for the 4pm screening on Saturday, July 15, at the Waterville Opera House. Purchase tickets at the box office or in advance here.


Nancy Andrew's first solo exhibition in her home state, Homebodies, brings together diverse threads of her artistic practice, including drawing, collage, video, and sculpture. On view at the Center for Maine Contemporary Art in Rockland, ME until September 10.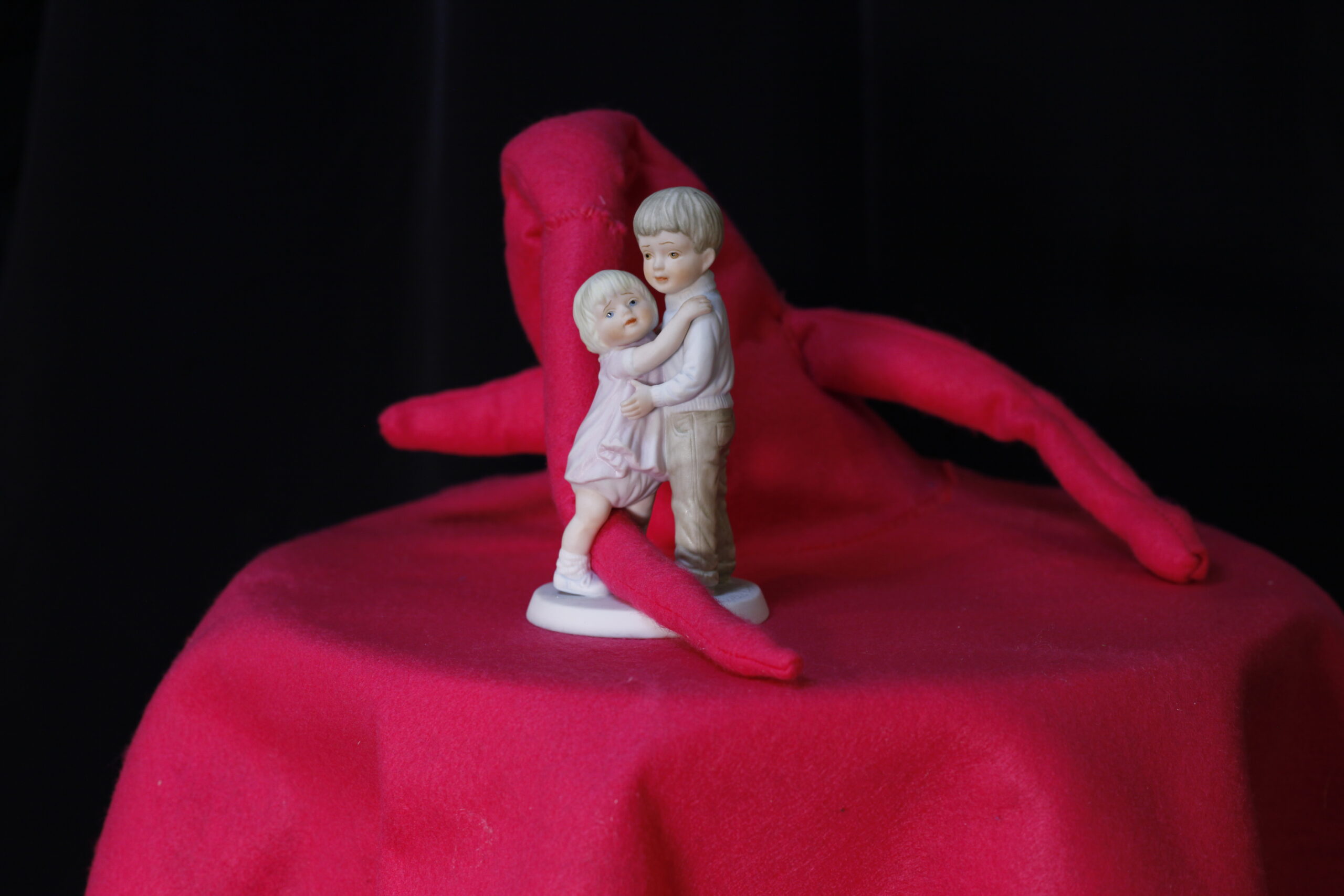 Caitlin Shetterly's debut novel, Pete and Alice in Maine, received a rave in the New York Times. Listen to Cailtin's interview with NPR's Scott Simons here. Check here for upcoming readings and author events. 

Dead Gowns have announced their list of summer tour dates.

Roberley Bell's solo exhibition Where Things Set at the Brattleboro Museum of Art in Battleboro, MA is on display till Oct. 6.
Meghan Gilliss's short-story, Intelligent Creatures, appears in Guernica this week. Meghan's debut novel, Lungfish, is also the selected novel for Read ME 2023 (July 12!) and Maine's adult selection for the 2023 National Book Festival.
May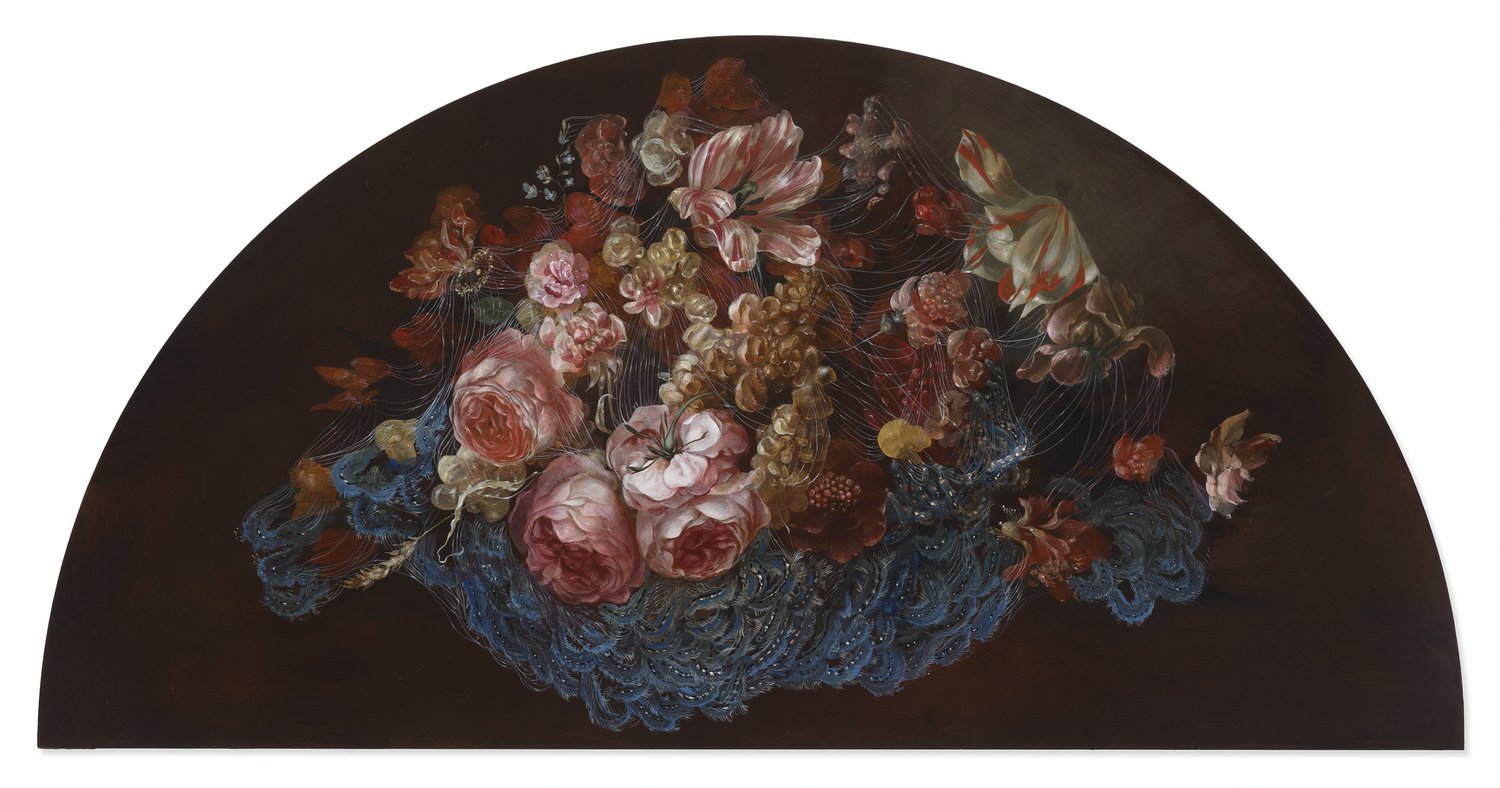 13FOREST Gallery in Arlington, MA hosts Tender Burden, Nicole Duennebier's fourth solo exhibition with the gallery, from May 20 – July 14. Join Nicole for an artist talk on Saturday, June 24, 4-6pm.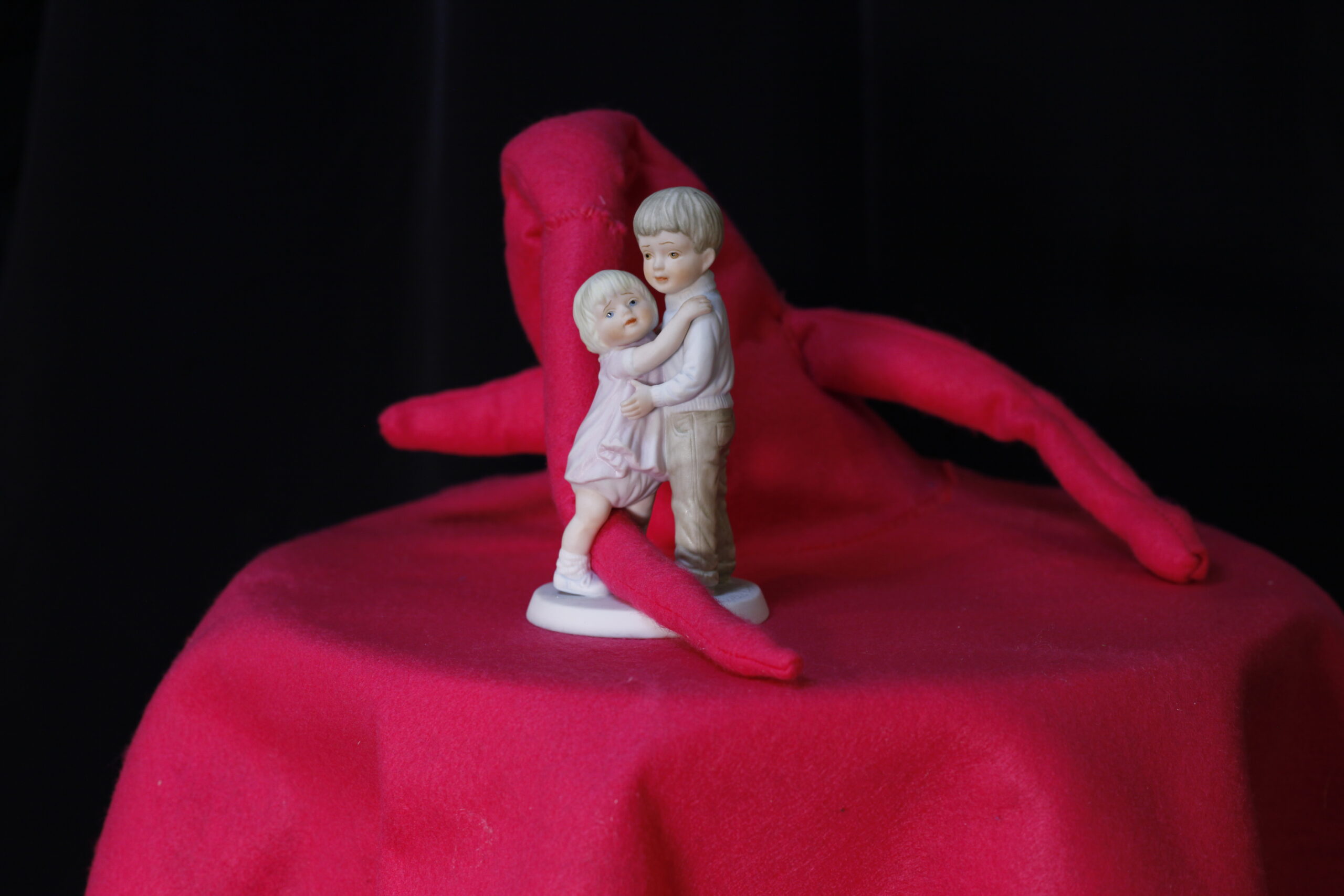 Nancy Andrew's first solo exhibition in her home state, Homebodies, brings together diverse threads of her artistic practice, including drawing, collage, video, and sculpture. The show is on view at the Center for Maine Contemporary Art in Rockland, ME from May 27 – September 10.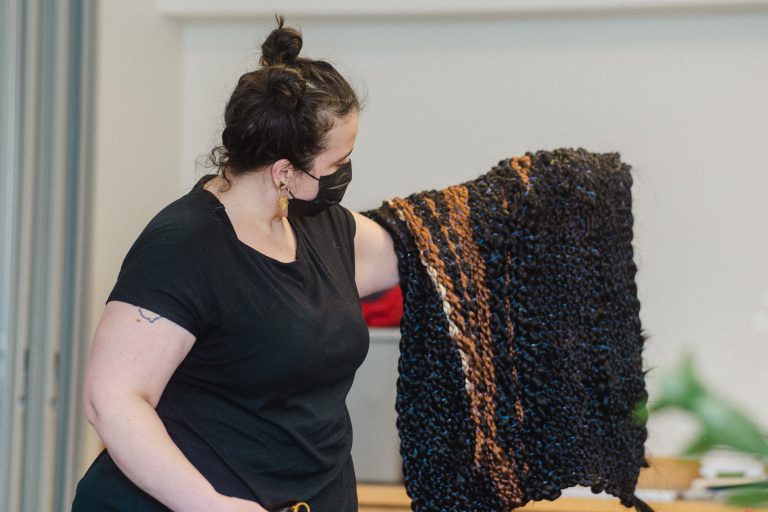 Veronica Perez's hair-based interdisciplinary sculptural work, which might just as easily be characterized as "fiber art, community art, or even, at times, horror art" will be on display in shadow / echo / memory, a solo exhibition of Veronica's work at University of Southern Maine from May 11 – July 29.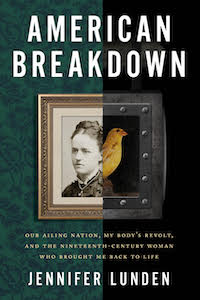 The book launch for Jennifer Lunden's, American Breakdown: Our Ailing Nation, My Body's Revolt, and the Nineteenth-Century Woman Who Brought Me Back to Life, takes place Monday, May 8 from 7:00-8:30 PM at Portland, ME's Mechanics' Hall. Jennifer worked on the book, a blend of theory and essay that probes the nation's maladies through the lens of Jennifer's lifelong struggle with chronic fatigue disorder, during her residency at Hewnoaks. She will appear in converation with another Hewnoaks alumna, Chelsea Conaboy.
April
Leah Sobsey will be giving a talk in San Diego, CA as part of @mediumsandiego at San Diego City College at 4pm. The subject: her work and exhibition In Search of Thoreau's Flowers, which was on display at the Harvard Museum of Natural History earlier in late 2022.   
Anne Buckwalter has work on display at Expo Chicago, in Chicago, IL, from Apirl 13-16.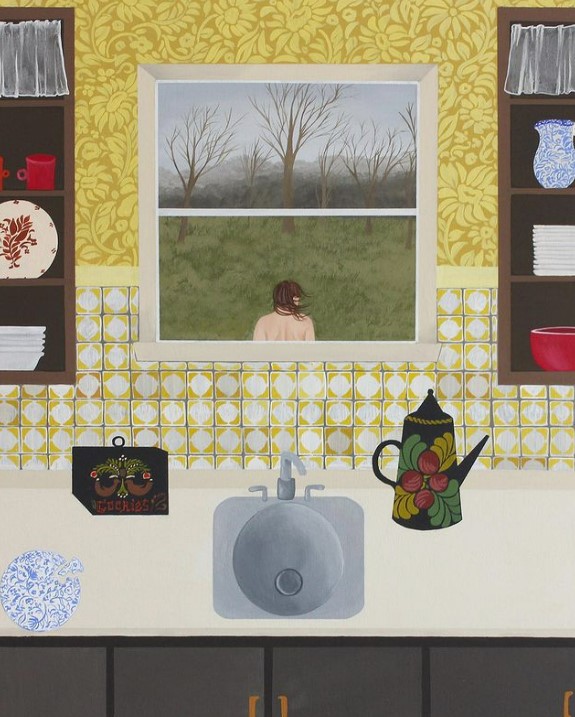 WriteME, an epistolary poetry project, kicks off in April with a series of FREE workshops taught by some of Maine's most beloved poets, including Maya Williams and meg willing, in Eastport, Farmington, Portland, Maine and online on April 22 and 29.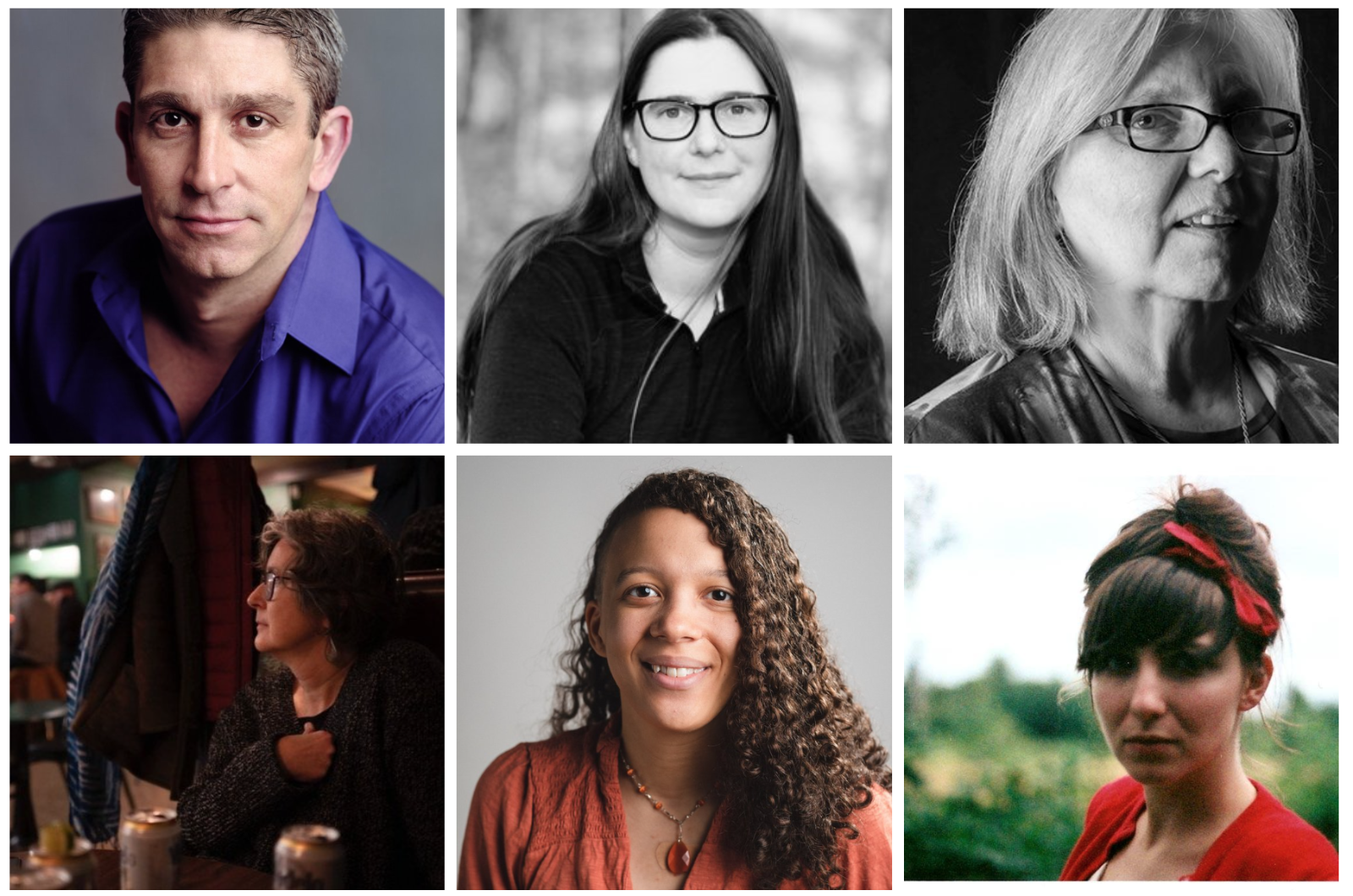 March
Eli Nixon has a bevy of shows, performances, and happenings, some co-presented with Greta Bank clustered around the end of the month and beginning of the next:
FRIDAY (3/31) 4:30-6pm at SPACE Gallery in Portland, ME: NATUREDRAG WORKSHOP on expanding drag and embarrassment as key to transformation.

SATURDAY (4/1)  2-4pm at Speedwell Projects in Portland, ME PRIMORDIAL/ FUTURISM conversation with Greta Bank & Eli inside a volcano!

SUNDAY (4/2) at 7pm, doors at 6:30 at SPACE Gallery in Portland, ME: HORSESHOE CRAB HOLIDAY Local band, Jesus Cactus opens (and maybe closes) this evening of Eli's suitcase theater proposal for a new/old holiday.
Hannah Waielewski and Kristen Stake (as Imaginary Island) will be performing the dance piece, You Are Going to Be Healed, at SPACE gallery in Portland, ME on Thursday, March 30 and Friday, March 31 at 7pm. Their last public performance of this work was at Hewnoaks' mid-summer bash, Wild Light. 
Catch Jung Hae Chae at the Association of Writing Professionals annual conference in Seattle on March 11!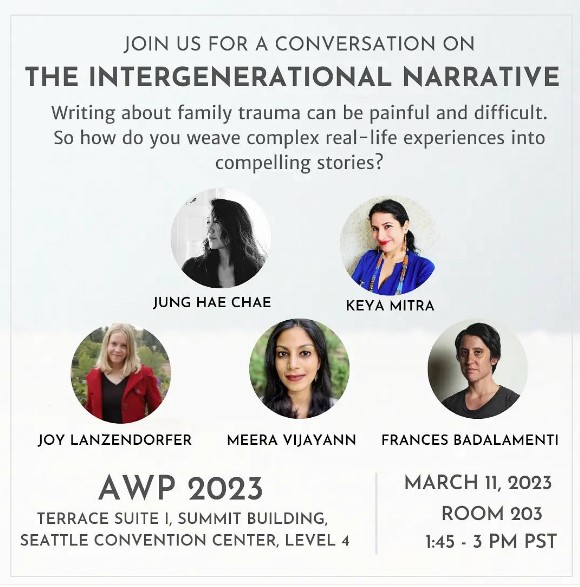 Join Maine Writers and Publisher's Alliance for an evening of literary socializing, readings, and AWP conference counterprogramming, Alternative Writers' Party, at 7pm on March 8 at Portland's SPACE Gallery. Readers will include Hewnoaks alumni Jennifer Lunden, Maya Williams, and Rebecca Turkewitz.  
Ashley Page's installations appear in a joint exhibition Earthly Bound at Fountain Street Gallery in Boston. On view until April 2.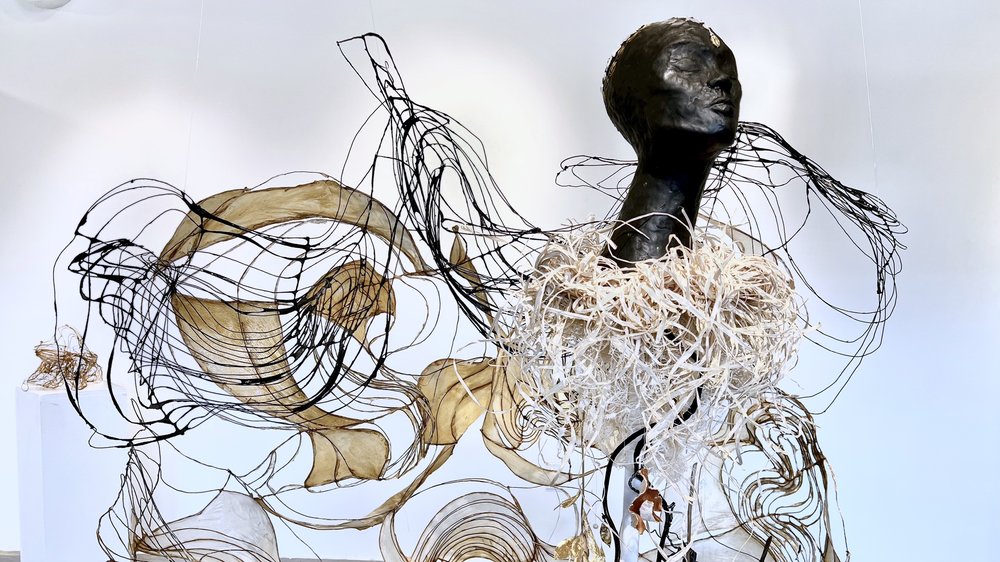 Curated by Ryan Adams and Rachel Adams, the group show Euphoria at Alice Gauvin Gallery in Portland, exhibits work by Bee Daniel, Karen Gelardi, Spenser Macleod, Hector Magaña, Chel and Will Sears. March 3 – April 2.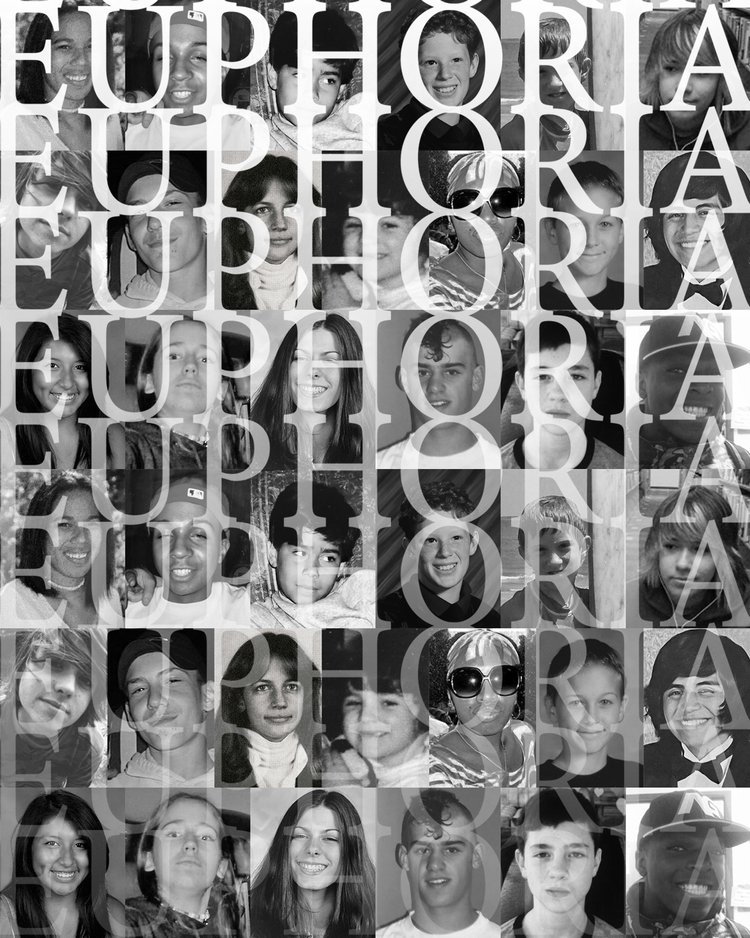 Riley Watts (performing with Little House Dance), Devon Kelley-Yurden and Coco McCracken will all appear in Cabinet of Wonders, Portland's Mechanics' Hall's annual benefit, on March 2. 

February
Samuel James started a Substack and in addition to his amazing writing, research, and truth telling, subscribers get a 15-minute micro-concert at 8:45am on the first Friday of every month.
Dead Gowns has released their show schedule for the next few months: THURS – 2/23 – Underground Lounge (Belfast, ME); SAT – 2/25 – Oxbow (Portland, ME); 3/15-3/19 – SXSW (Austin, TX).
Selections from Michelle Hauser's photographic project, Meeting Hall Maine, are currently on view through April 30th at Maine's State House in Augusta.
January
Hewnoaks alumni Brian Smith, Evelyn Wong, Pamela Moulton and Nate Luce are all featured in the Center For Maine Contemporary Art's Biennial in Rockland, ME. The exhibition, featuring dozens of Maine's leading artists, is up from January 28-May 7.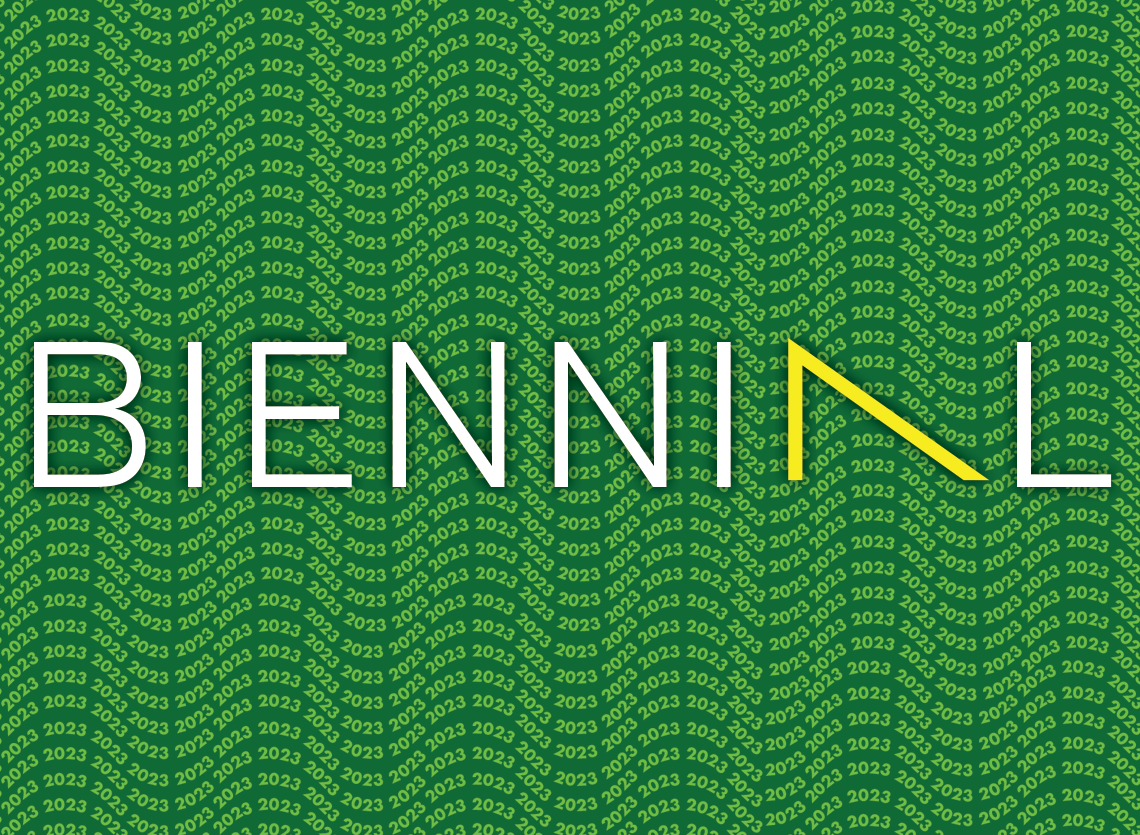 Greta Bank's solo show Scorched Earth, a retrospective of 17-years of work exploring the seductive glamor of consumer culture in a toxic global capitalist ecology, is on view at University of Maine Farmington's art gallery from January 26 – March 10. 
Antonio Rocha performed A Slave Ship Named Malaga at this year's FUNDA Fest. 
Jimmy Viera's Geocache installation adorns Portland, ME's SPACE Gallery window gallery from January 6 – Febuary 24.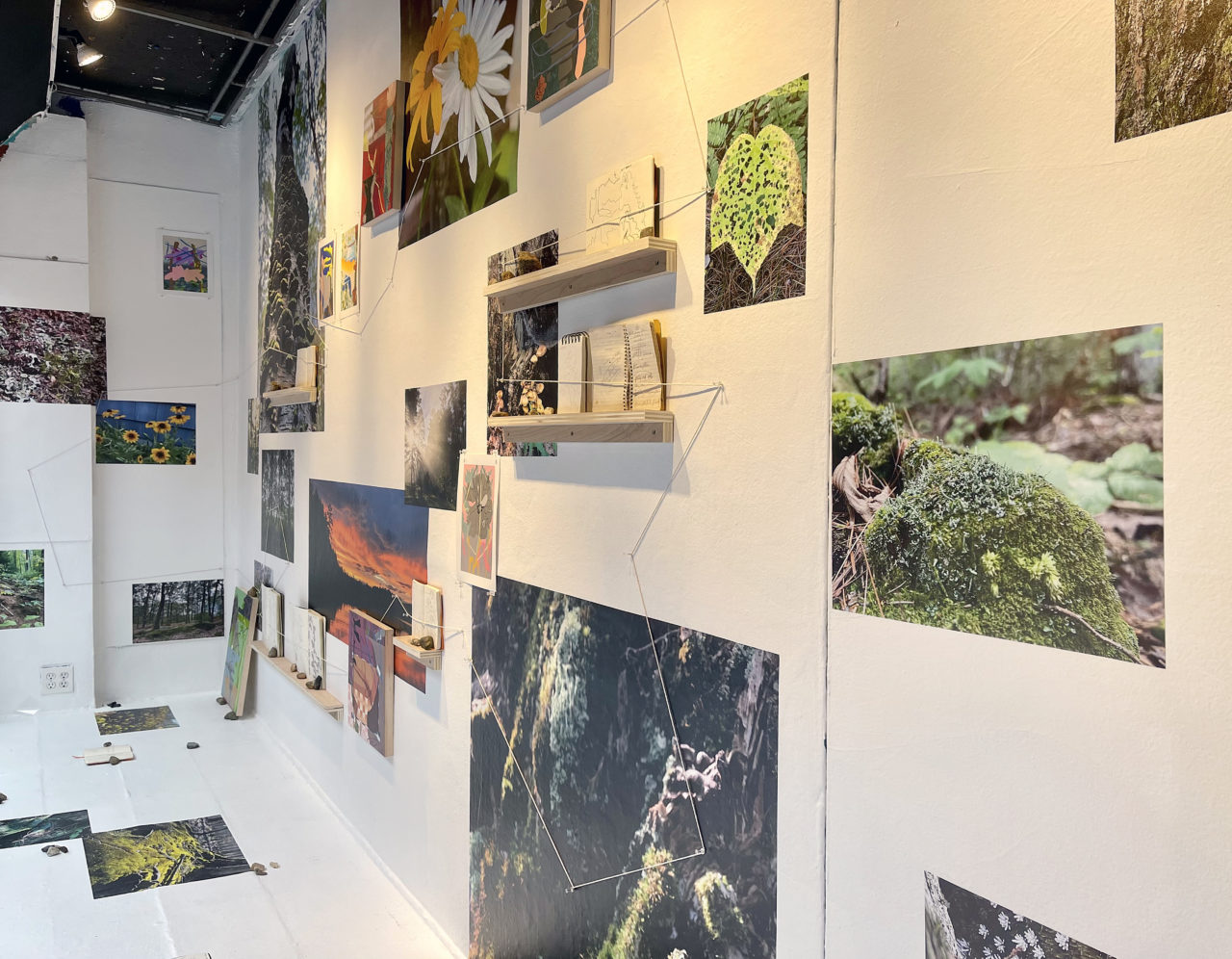 Check out Gabriel Chalfin-Piney's article, QTVC Live! and the Roots of Hustle Culture, in Sixty Inches from Center.
2022
December
It's been a banner year for Lauren Fensterstock. In 2022, her installations and sculptural forms have been exhibited at the Chrysler Museum of Art, Miami Art Week, the Reykjavik Art Museum (as part of the North Atlantic Triennial), and most recently, her monumental piece, Heart of Negation, (pictured below) was acquired by the Minneapolis Institute of Art.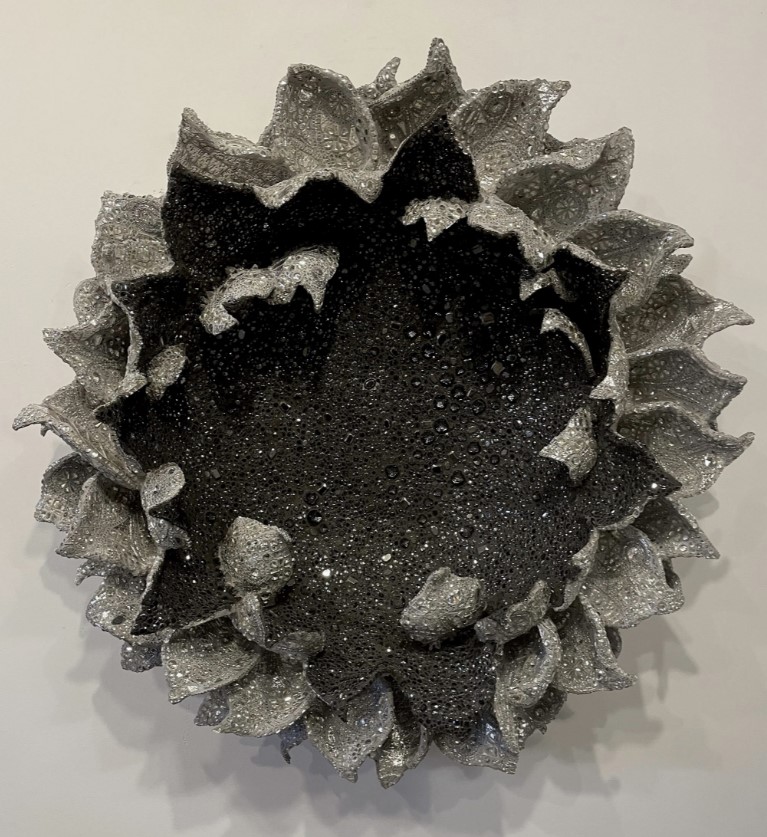 Congratulations to Asha Tamarisa, a 2022 Hewnoaks resident, on being awarded a Media Arts Fellowship by the Maine Arts Commission!
Interdisciplinary artist Douglas Milliken (performing as The Plastic Cramp) has a new album out: VII: Wax-Eater. 
Eager to see a great gathering of Hewnoaks artists in one place? Portland, Main's Grant Whalquist Gallery's The More, the Merrier features 2-d work by Will Sears, Tessa O'Brien, Julia Poitras-Santos, Tad Beck, Smith Galtney, Jimmy Viera, Meg Hahn, James Chute and Sasha Braunig. (Dec. 2 – 12).
Alice Gauvin Gallery presents You're Invited, a group show of small works featuring Ryan Adams, Hilary Irons, Tessa Greene O'Brien and Will Sears. Opening is Dec. 15th, 5-8pm. 
Roberly Bell's work is on exhibit in Tracings: Mapping Through Space + Time, at the Design Building Gallery at University of Massachusetts, Amherst until Dec. 9. The show features drawing Roberley made while in residence at Hewnoaks.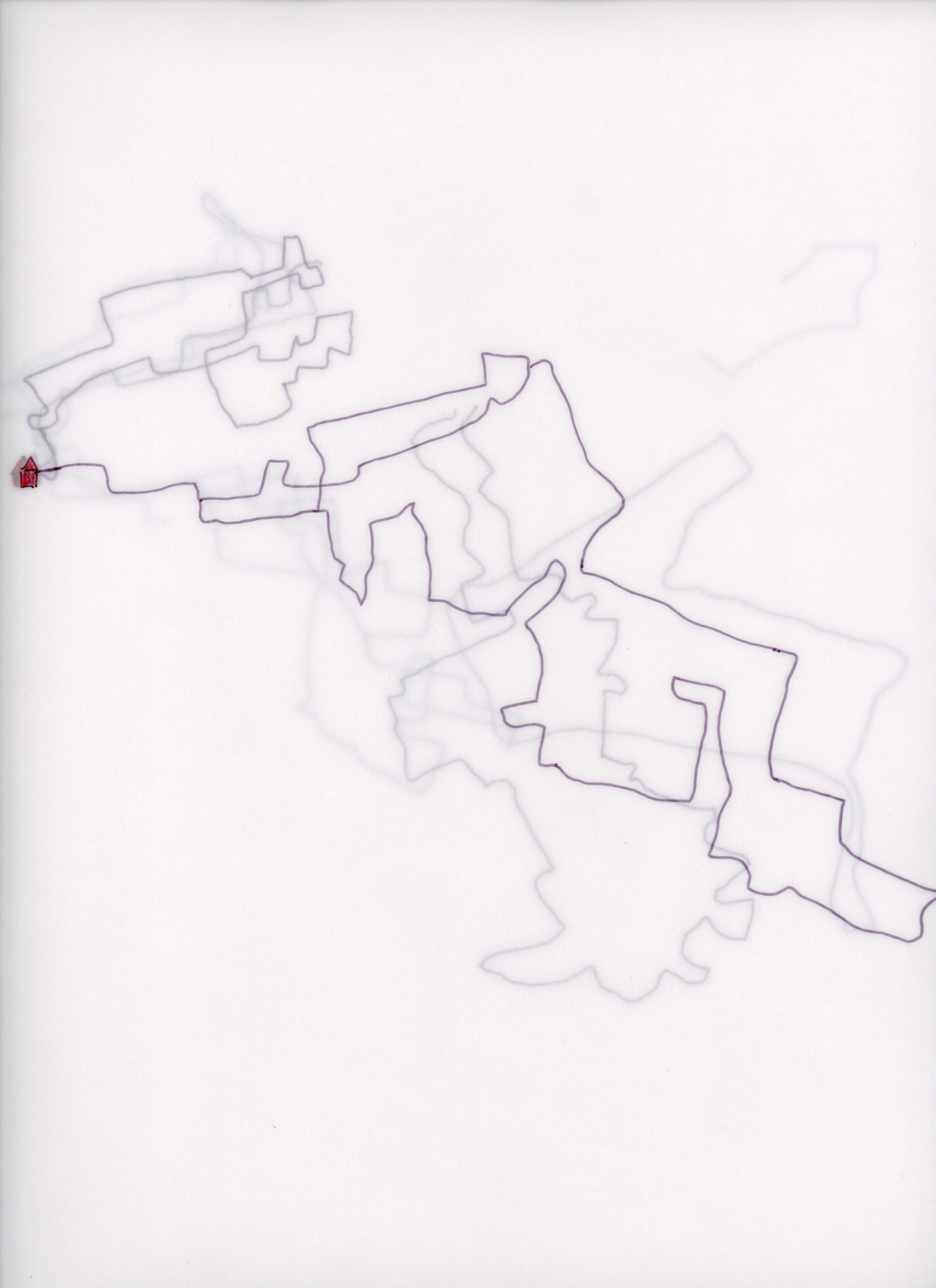 Linda Buckmaster's hybrid, Elemental: A Miscellany of Salt Cod and Islands, was published in the Spring by Huntress Press. Through essay, poetry, and fiction, Elemental responds to the beauty and realities of fishing communities in Maine, Newfoundland, and northwest Scotland.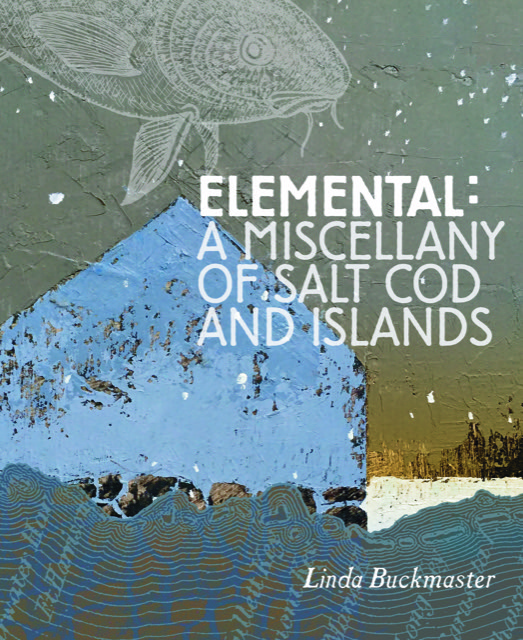 October
Jordan Carey curated Stay Black and Die at Cove Street Arts in Portland, ME, an exhibition bringing together the work of leading Black artists in Maine. Included in the show are works Carey produced this summer at Hewnoaks during his residency, and pieces by Hewnoaks alum, Daniel Minter. Running from Oct. 6 – Nov. 26.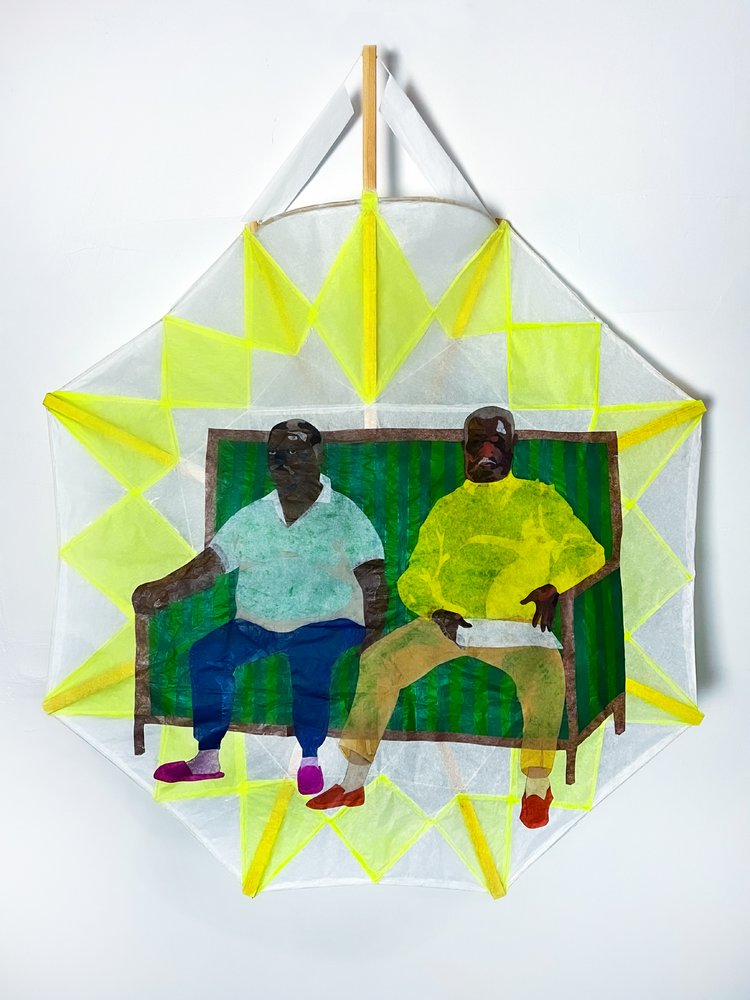 Jordan Carey, White Kite
Nicole Duennebier has work in Still No More, an exhibition at @lamontgallery on January 24th.
Anna Hepler's sculptural work will be featured in the architecture/design gallery at UMass Amherst for an exhibition from Oct 10 – Nov 4.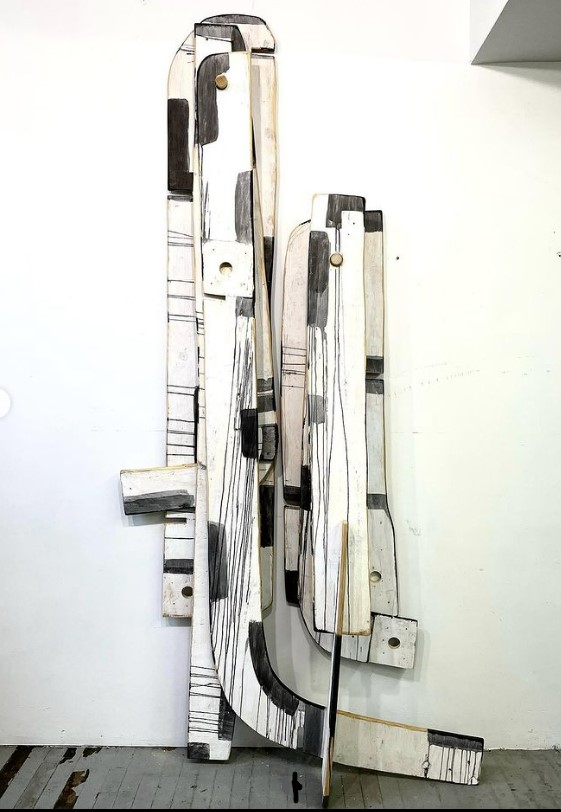 Samuel James has been hard at work for the past year and a half on a podcast titled 99 Years, a Black exploration of the deliberate creation of the whitest state in the nation (Maine). The first episode drops on Friday, 10/6. Samuel covers part of the story in Mainer News. 
Anne Buckwalter will be in residence at the Ellis-Beauregard Foundation in Rockport, ME for the next six months. 
Maine Lit Fest kicks off on Friday Sept. 30 and runs until Oct. 8. The programming encompasses a week of readings, conversations, and happenings. Congrats to Maine Writers and Publishers Alliance director (and Hewnoaks alum and Board member) Gibson Fay-Leblanc for his leading role in building this festival. Hewnoaks alumni are heavily represented among panelists and readers at Portland events: Samaa Abdurraqib, Maya Williams, Jennifer Lunden, Zahir Janmohamed, Jason Anthony and Chelsea Conaboy.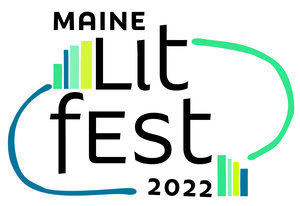 September
Meghan Gilliss' debut novel, Lungfish, hits the shelves on Sept. 13th. It has been longlisted for the Center for Fiction 2022 First Novel Prize, and named a "30 Most Anticipated Books of the Fall" by the LA Times.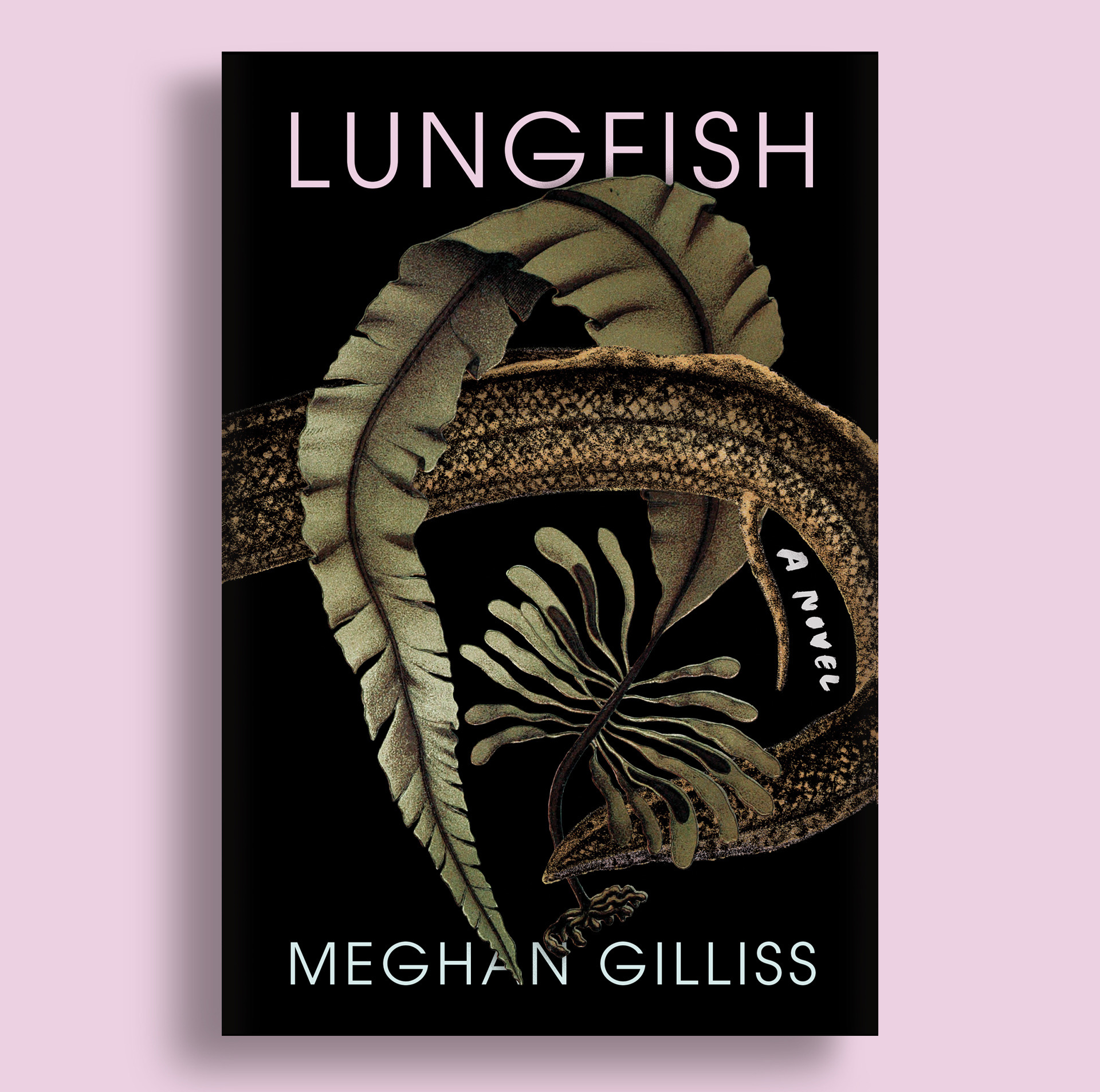 Tessa Green O'Brien's show, "The Spins," opens a Bouy Gallery In Kittery, ME on Sept. 24. She's also exhibiting work in "Love Calls Us to the Things of This World," at the University of Central Missouri Gallery in Warrensburg, Missouri. The show runs through Sept. 17.
Gabriel Chalfin-Piney curated a booth, "Goo and Oo" at the SPRING/BREAK art fair in New York City from Sept. 7-12. 
Will Sears's solo show, "Splitting the Difference" is up at Dowling Walsh Gallery in Rockland, ME from Sept. 12 – Oct. 29.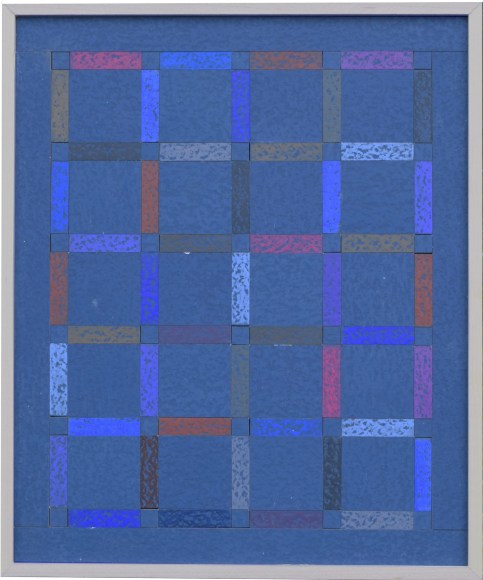 Alongside two other rising Maine artists, Meg Hahn presents new and original work at a group show entitled "Surfacing" at Zero Station Gallery in Portland, ME from Sept. 16- Oct. 22. 
Shoshona White's magnetic filament photograms and lightning strikes appear in the Art on Paper fair at the renowned Armory in New York City from Sept. 9 -11. @levygallery.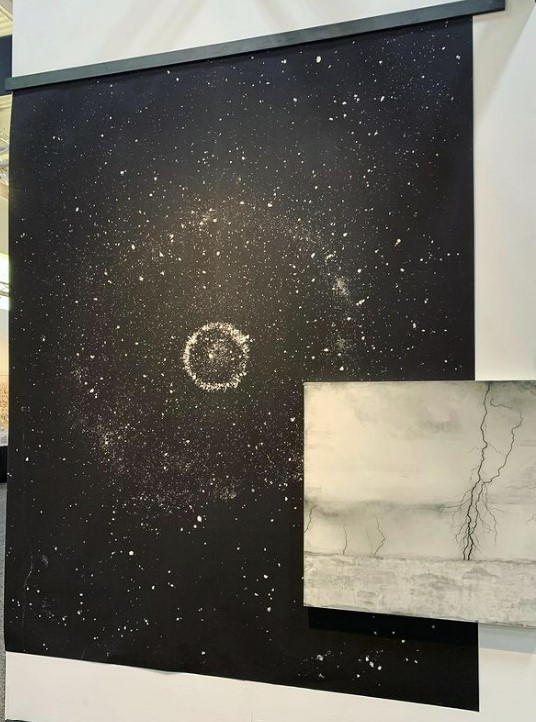 Pick up a copy of Analog Forever Magazine to read an insightful interview with Amanda Marchand featured in the current issue of this biannual print journal. Marchand discusses her practice, including her exploration of the lumen printing process.
June
Brian Doody published a new photo book titled, Sore Lips If You Keep Licking, featuring photographs taken during Brian's residency at Hewnoaks. Order your copy here.
Meghan Stirling's poetry collection, View From a Borrowed Field (to be published, March, 2023), won Lily Poetry Review's Paul Nemser Book Prize.
Andrea Lani's memoir, Uphill Both Ways: Hiking toward Happiness on the Colorado Trail, has been receiving raves and inviting comparison with Cheryl Strayed's Wild since it was published in March. 
Erin Dorney's collaboration with the Adirondack Center for Writing was one of 98 collaborative initiatives (out of 2,700 applicants) selected to receive an Artist Employment Program grant from Creatives Rebuild New York (CRNY).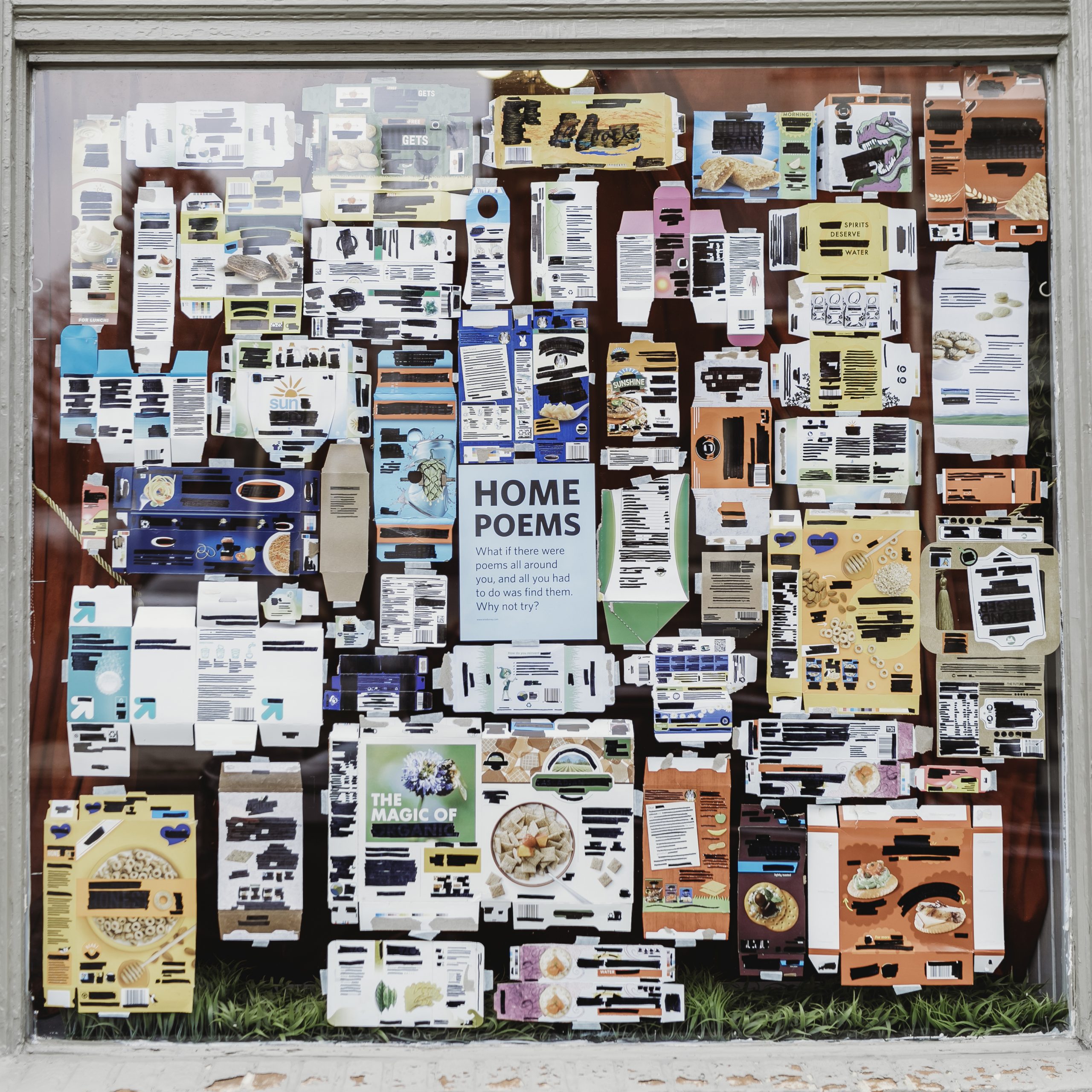 May
The plein air paintings of collaborators and brothers, Nathaniel and Matthew Meyer, feature in the show Family Resemblance at Moss Gallery in Falmouth, ME from April 29 – June 4. Works on display include paintings executed at Hewnoaks, such as the one below that captures a view of Kezar Lake. 

       "Kezar Lake," Nathaniel and Matthew Meyer, 2015
Aaron T Stephan, Tessa Greene O'Brien and Hilary Irons are featured in the Rockland, Maine's Center for Maine Contemporary Art's group exhibition, The View from Here, a show that does doube duty as a celebration of CMCA's 70th anniversary.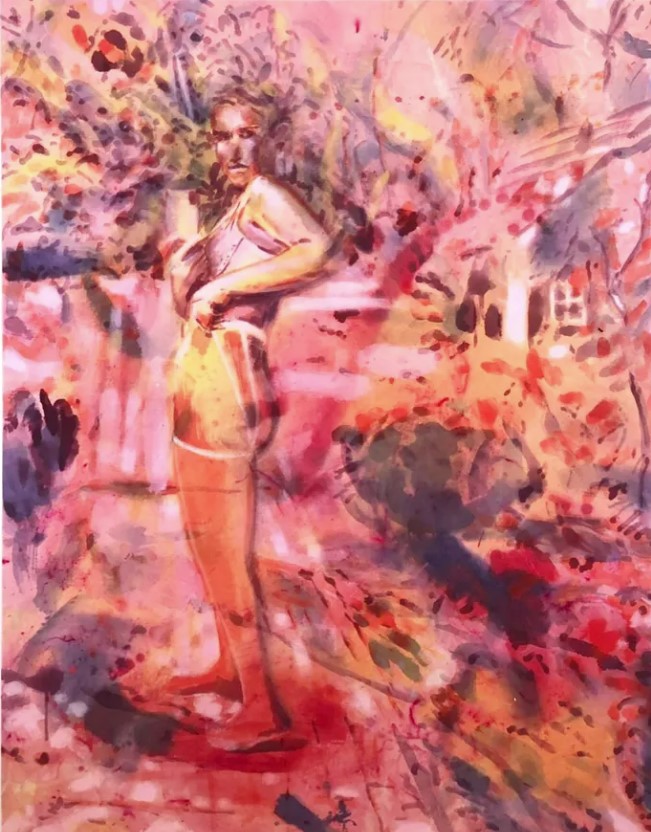 "Garden Path", Tessa Green O'Brien, 2022
Not only do paintings by Anne Buckwalter appear in the world's leading art fair, Frieze, the world's leading art critic, Roberta Smith, singled her work out for honorable mention in this New York Times review. 
Check out work by Brian Smith, Jimmy Viera and Pamela Moulton at Lightsout Gallery's pop-up show, Bellepoque, in Bridgton. May 26 – June 1.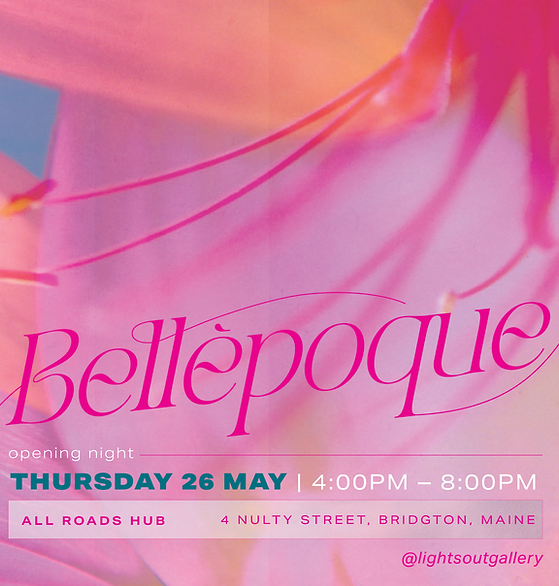 April
Hewnoaks alumni are representing in the New England Triennial from May 8 to Sept. 11. Baxter Koziol's work will be on display at deCordova Sculpture Park and Museum in Lincoln, MA.
Penelope Jones and Hilary Irons have work in Greenhut Gallery's 11th Portland Biennial Show. The show will hang from April 7 to May 28. 
Gina Siepel's work is featured in Concord Art's exhibition, Becoming Trees, in Concord, MA, from March 31 to May 8. 
Look out for World Records Journal's sixth volume, The Exceptions, coming soon. World Records is also celebrating its move to its new home at the Center for Media, Culture, and History at New York University.
Kristen Stake and Hannah Wasielewski's recently formed experimental dance collective, Imaginary Island, is attaining new heights. They recently performed at Boston's Institute for Contemporary Art and will perform again this June in Payson Park – details to come!
March
Inaugural Indigo Arts Alliance Artists-in-Residence @ Hewnoaks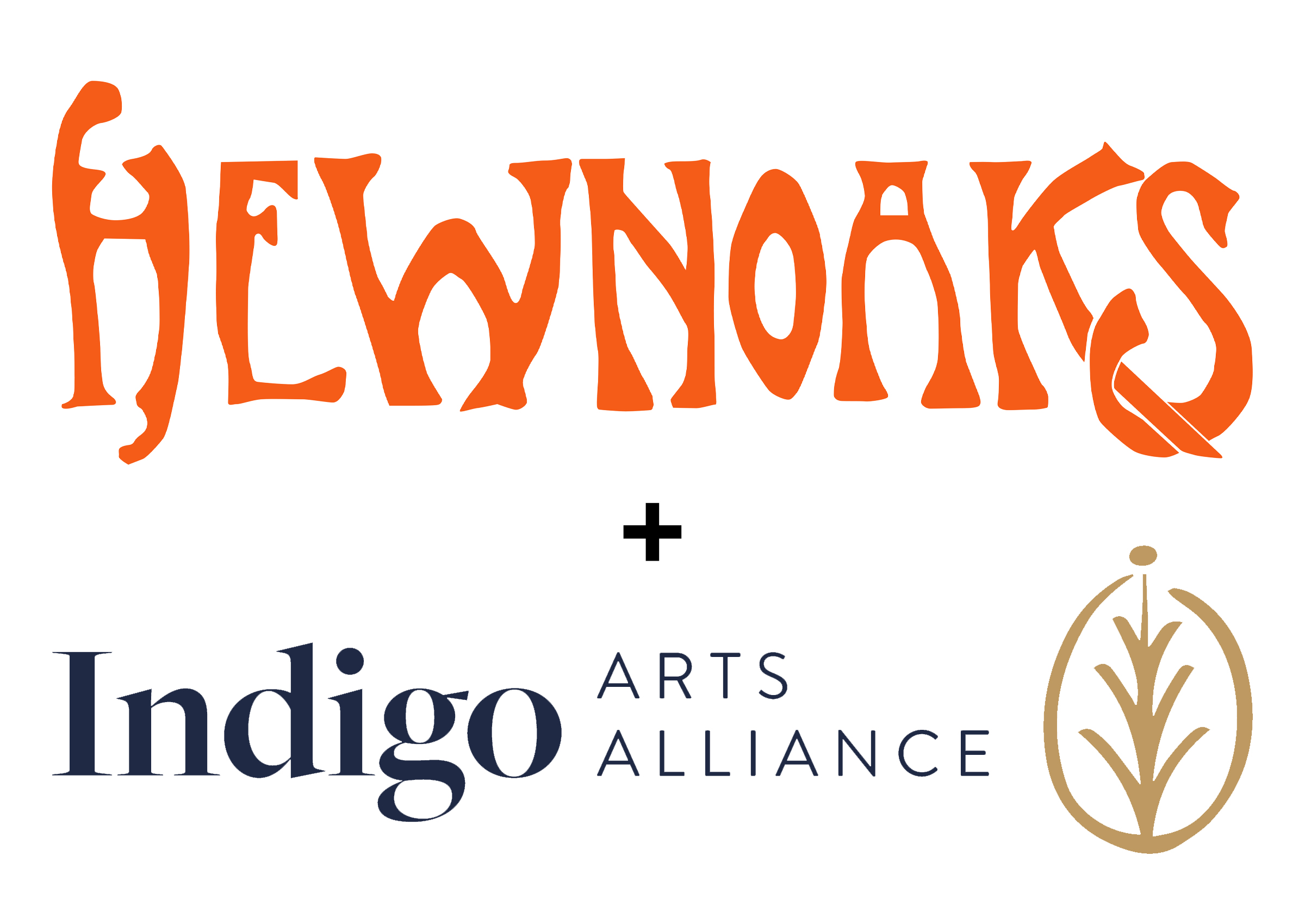 We are excited to announce a residency partnership between Indigo Arts Alliance and Hewnoaks. The inaugural cohort of participant artists includes Ebenezer Akakpo (IAA Summer 2019), Pamela Chévez (IAA Spring 2021), Samuel James (IAA Winter 2021), and Antonio Rocha (IAA Fall 2021)
Samuel James is an award-winning songwriter based in Maine. Recognized as one of the world's most innovative guitar players, and a Moth-featured storyteller, James brings all of this to his amazing stage performances. His style of music and writing is in the tradition of Lenord Cohen. Songs Famed for Sorrow and Joy (2008) For Rosa, Maeve and Noreen (2009) And for the Dark Road Ahead (2012) is a much-acclaimed trilogy of albums. His recent album Already Home Recordings Vol. 1 has been called a "rich narrative… fascinating… vital to our cultural dialogue."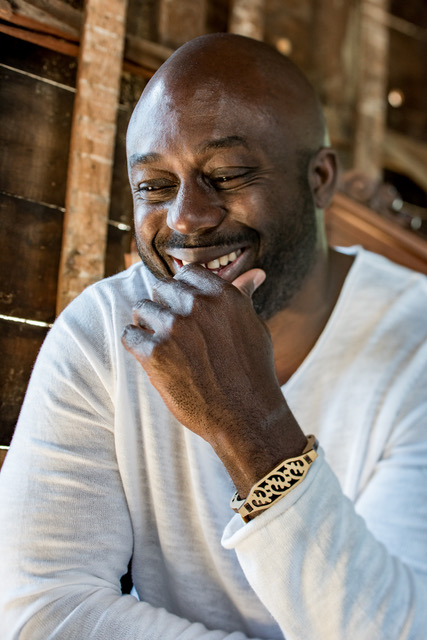 Ebenezer Akakpo's portfolio spans various mediums and processes; when combined with the visual Language symbols or Adinkra symbols from his native Ghana, he presents a unique collection of ideas and creations. His jewelry-making passion led him to Le Arti Orafe in Florence, Italy, where he studied stone-setting and jewelry design. While in Italy, Ebenezer discovered the world of computer-aided design and manufacturing and became fascinated by its incredible potential to change jewelry-making in the future. He moved to the US and studied Metalsmithing and Jewelry at the Maine College of Art, Portland, Maine, and Industrial design at Rochester Institute of Technology, in Rochester, NY. In 2017 he founded the Akakpo Design Group LLC in Maine, focusing on designing Jewelry, Apparel, and home accessories. He also founded Maine Culture Apparel. He serves as Creative Director at both businesses.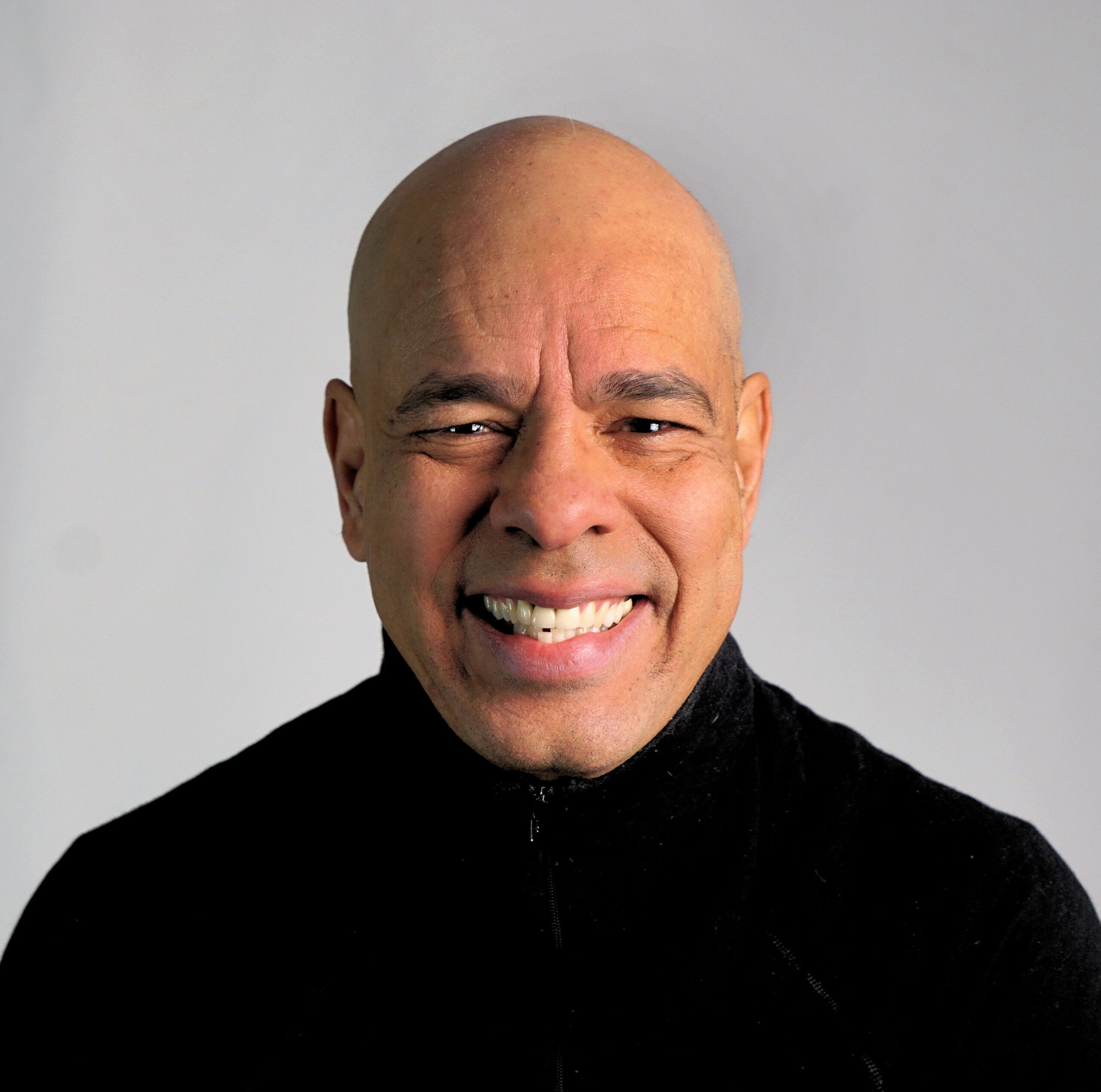 Antonio Rocha, a native of Brazil, began his career in the performing arts in 1985. In 1988 he received a Partners of the Americas grant to come to the USA to perform and deepen his mime skills with Mime Master Tony Montanaro. Since then he has earned a Summa Cum Laude Theater BA from USM (University of Southern Maine) and studied with Master Marcel Marceau. Mr. Rocha's unique fusion of mime and spoken word has been performed from Singapore to South Africa and many places in between including 16 countries on 6 continents. Some of the venues include The Singapore Festival of the Arts, Wolf Trap, The National Storytelling Festival, The Kennedy Center, The Smithsonian Institution, The National Geographic, The Tales of Graz in Austria, Dunya Festival in Holland as well as many other Storytelling Festivals and educational institutions around The USA. Antonio has three very entertaining and educational award winning DVDs, a picture book and a few awards including the coveted Circle of Excellence Award by the National Storytelling Network.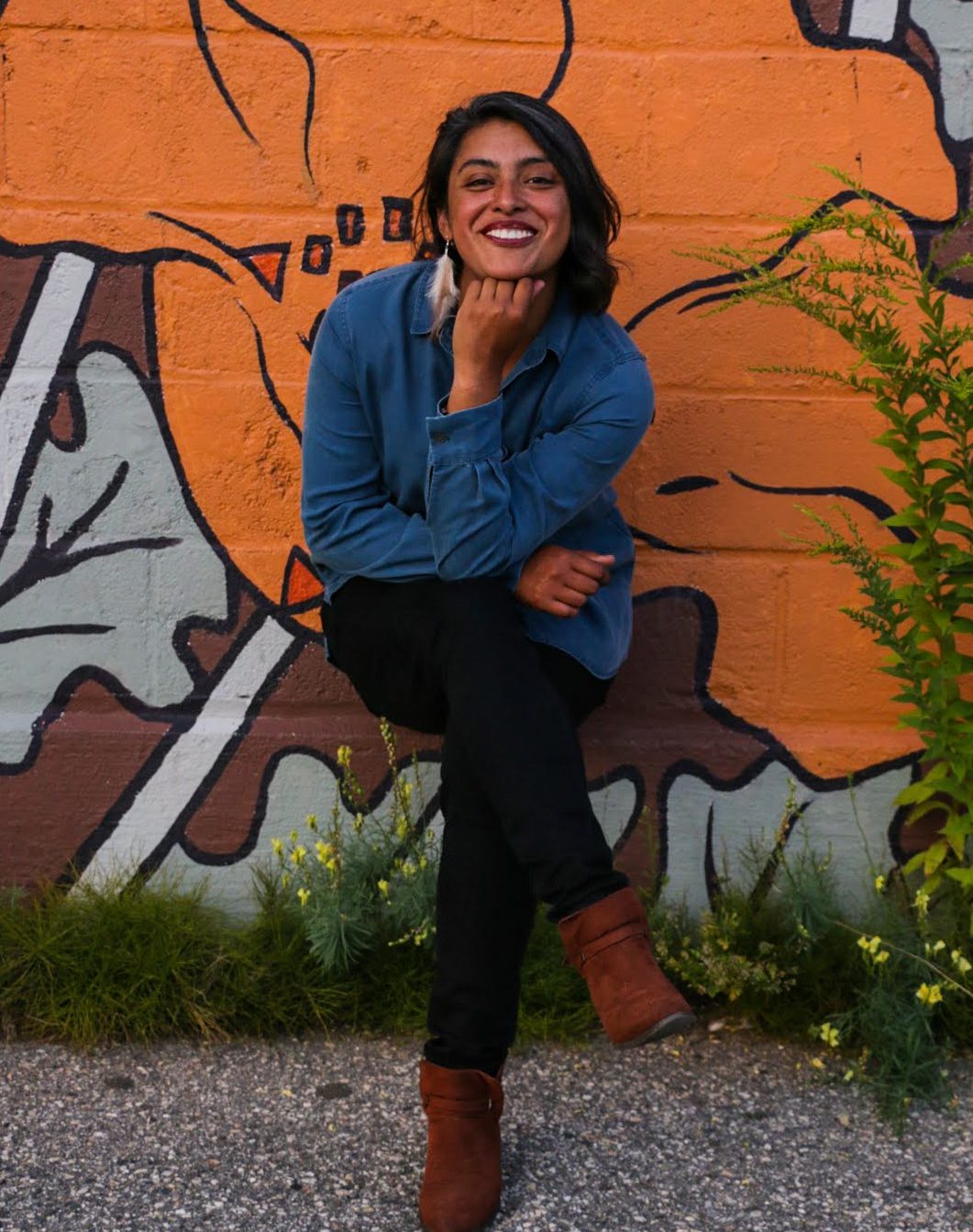 Pamela Chévez is a multidisciplinary designer born and raised in Mexico City where she got her BFA in Graphic Design. Shortly after graduating, her curiosity and passion for audiovisual experiences got her into Motion Graphics and 3D modeling. While in Mexico City, she worked for a variety of studios and executed media broadcasting,  instructional videos, and video-mapping projects for clients like Nickelodeon, Sam's Club, Kinder, The National Institute of Archeology in Mexico, and more. Now in Portland, Maine she works in illustration, and web design, is an independent animation writer and director whose work focuses on stories that highlight the Latinx community and communities of color in general.
***
Heads up: Ashley Page's installation in the windows of Portland's SPACE Gallery will be up from April 8 – May 15. 
Daniel Minter has work on display at Maine College of Art and Design's Resilience Week exhibition, …we sustain ourselves…by building communities… The exhibition, open from March 5 – 19, showcases a collection of works by BIPOC Maine artists. MECA&D's Resilience Week (March 11 – 19) "is filled with a series of public and private events designed to celebrate and explore important conversations about diversity, intersectionality, identity, and social change."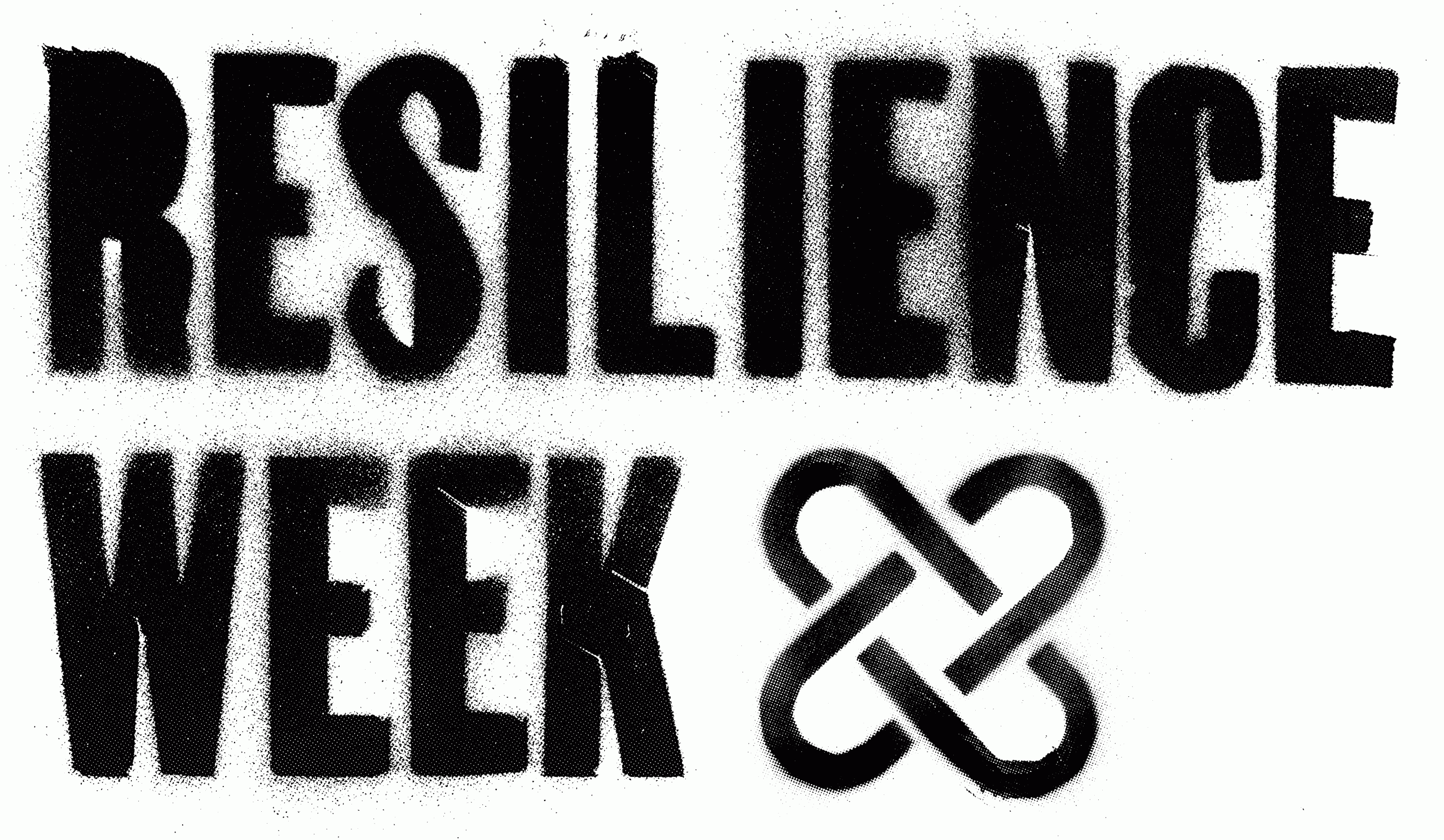 Congratulations to Chelsea Conaboy, whose book, Mother Brain: How Neuroscience is Rewriting the History of Motherhoodwill be published this September by MacMillan.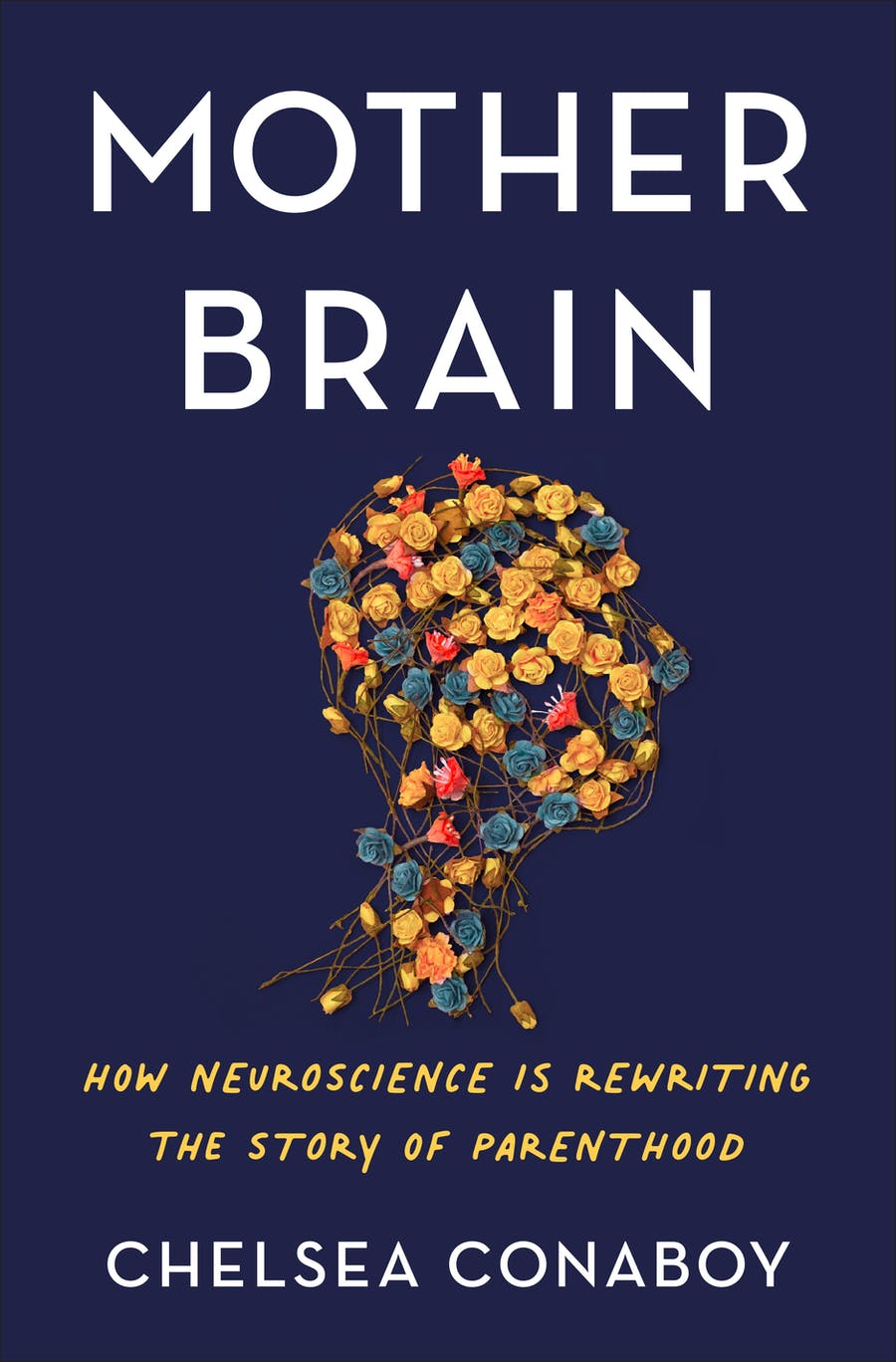 The Maine Arts Commission has awarded Bess Welden's The Death Wings Project an $8,200 Arts Jobs grant for the first half of 2022. The funding supports the work of six Maine-based collaborators including Hewoaks artist, Molly Haley. 
January/February
Portland's TempoART has announced its 2022 project: Hewnoaks alum and Residency Manager, Pamela Moulton, has been commissioned to build an installation entitled Every Tree Tells a Story, four immersive trees sculptures whose metal armatures will be draped in accumulations of "ghost gear," abandoned fishing net and bouys. Coming to a Portland park this summer! (Details to come).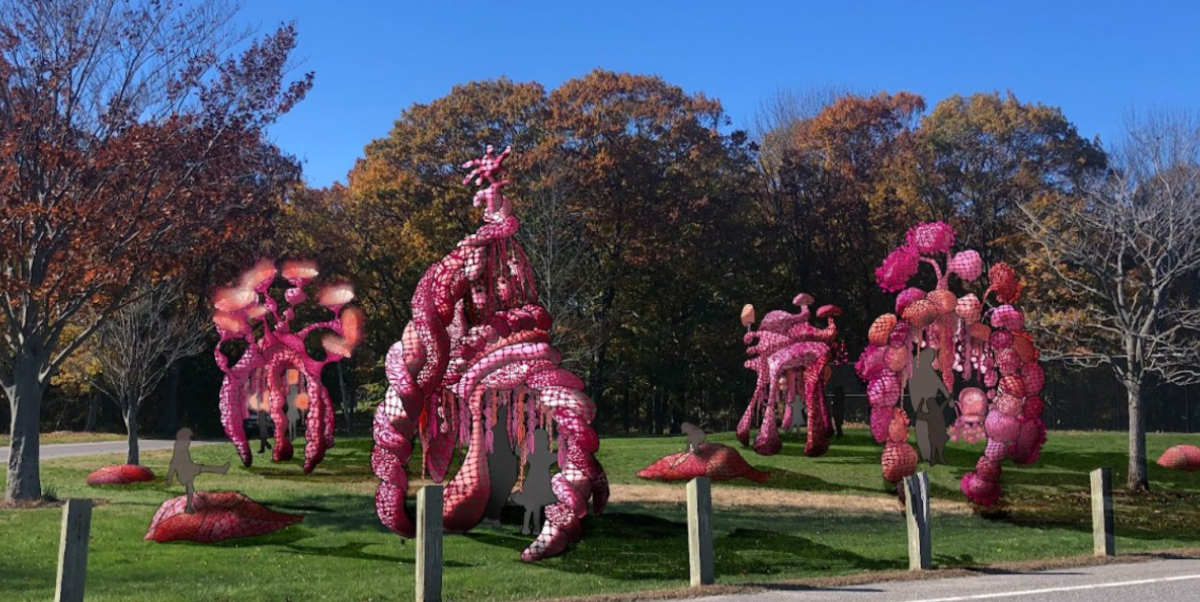 On Saturday, Feb. 26, from 4-6 PM, Speedwell Projects in Portland will host an informal open-studio session for winter resident, Deborah Wing-Sproul. Her work
"Microconstructions"
, combining scupture and photos, will be on display.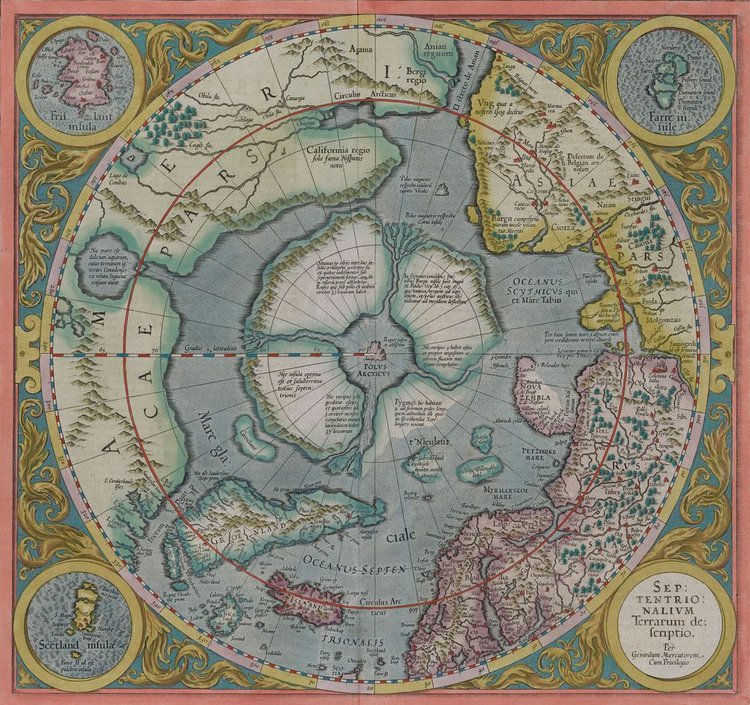 To see 2021 alumni news, click here.
To see alumni news from 2020 and before, click here.