Hewnoaks alumni are out in the world doing amazing things! We'll keep a running list here. To see alumni news from 2020 click here, or from 2019 and before, click here.
(If you are a past participant in our program, please drop us a line so we can celebrate what you've been doing.)
2022
October
Jordan Carey curated Stay Black and Die at Cove Street Arts in Portland, ME, an exhibition bringing together the work of leading Black artists in Maine. Included in the show are works Carey produced this summer at Hewnoaks during his residency, and pieces by Hewnoaks alum, Daniel Minter. Running from Oct. 6 – Nov. 26.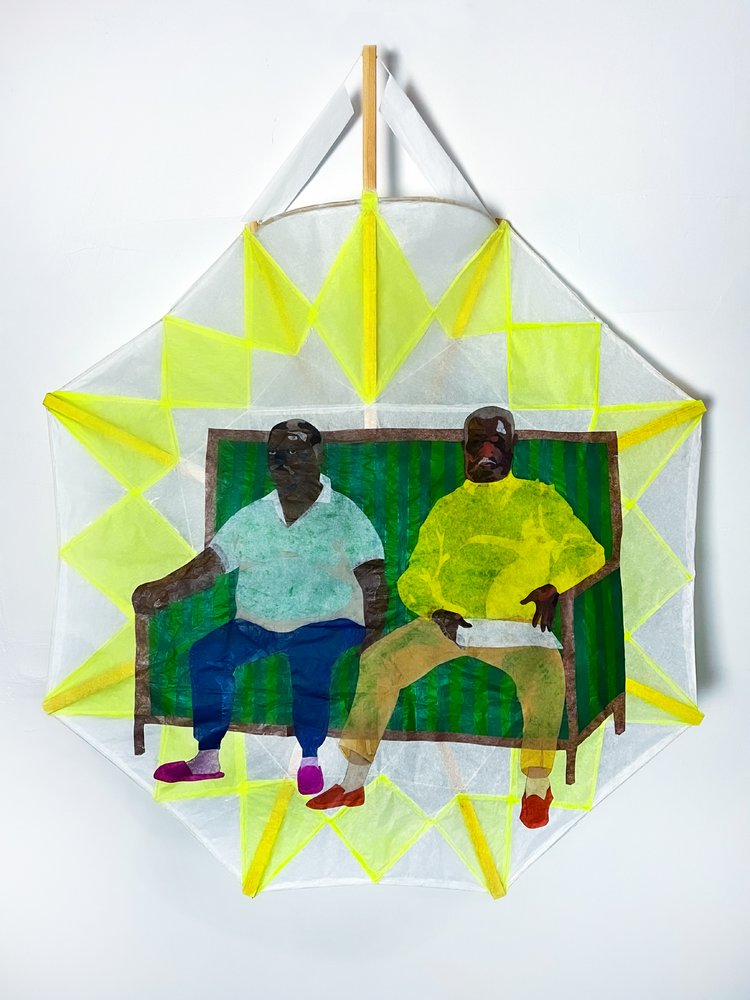 Jordan Carey, White Kite
Nicole Duennebier has work in Still No More, an exhibition at @lamontgallery on January 24th.
Anna Hepler's sculptural work will be featured in the architecture/design gallery at UMass Amherst for an exhibition from Oct 10 – Nov 4.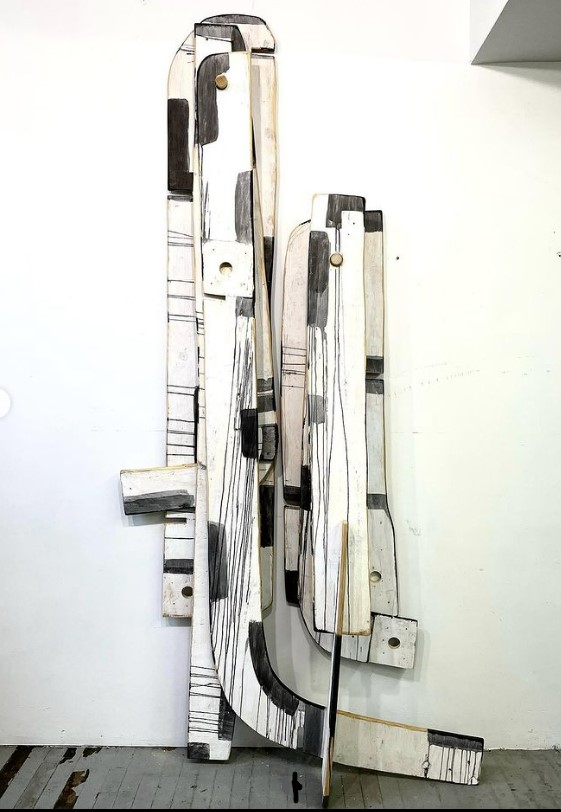 Samuel James has been hard at work for the past year and a half on a podcast titled 99 Years, a Black exploration of the deliberate creation of the whitest state in the nation (Maine). The first episode drops on Friday, 10/6. Samuel covers part of the story in Mainer News. 
Anne Buckwalter will be in residence at the Ellis-Beauregard Foundation in Rockport, ME for the next six months. 
Maine Lit Fest kicks off on Friday Sept. 30 and runs until Oct. 8. The programming encompasses a week of readings, conversations, and happenings. Congrats to Maine Writers and Publishers Alliance director (and Hewnoaks alum and Board member) Gibson Fay-Leblanc for his leading role in building this festival. Hewnoaks alumni are heavily represented among panelists and readers at Portland events: Samaa Abdurraqib, Maya Williams, Jennifer Lunden, Zahir Janmohamed, Jason Anthony and Chelsea Conaboy.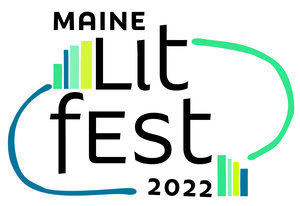 September
Meghan Gilliss' debut novel, Lungfish, hits the shelves on Sept. 13th. It has been longlisted for the Center for Fiction 2022 First Novel Prize, and named a "30 Most Anticipated Books of the Fall" by the LA Times.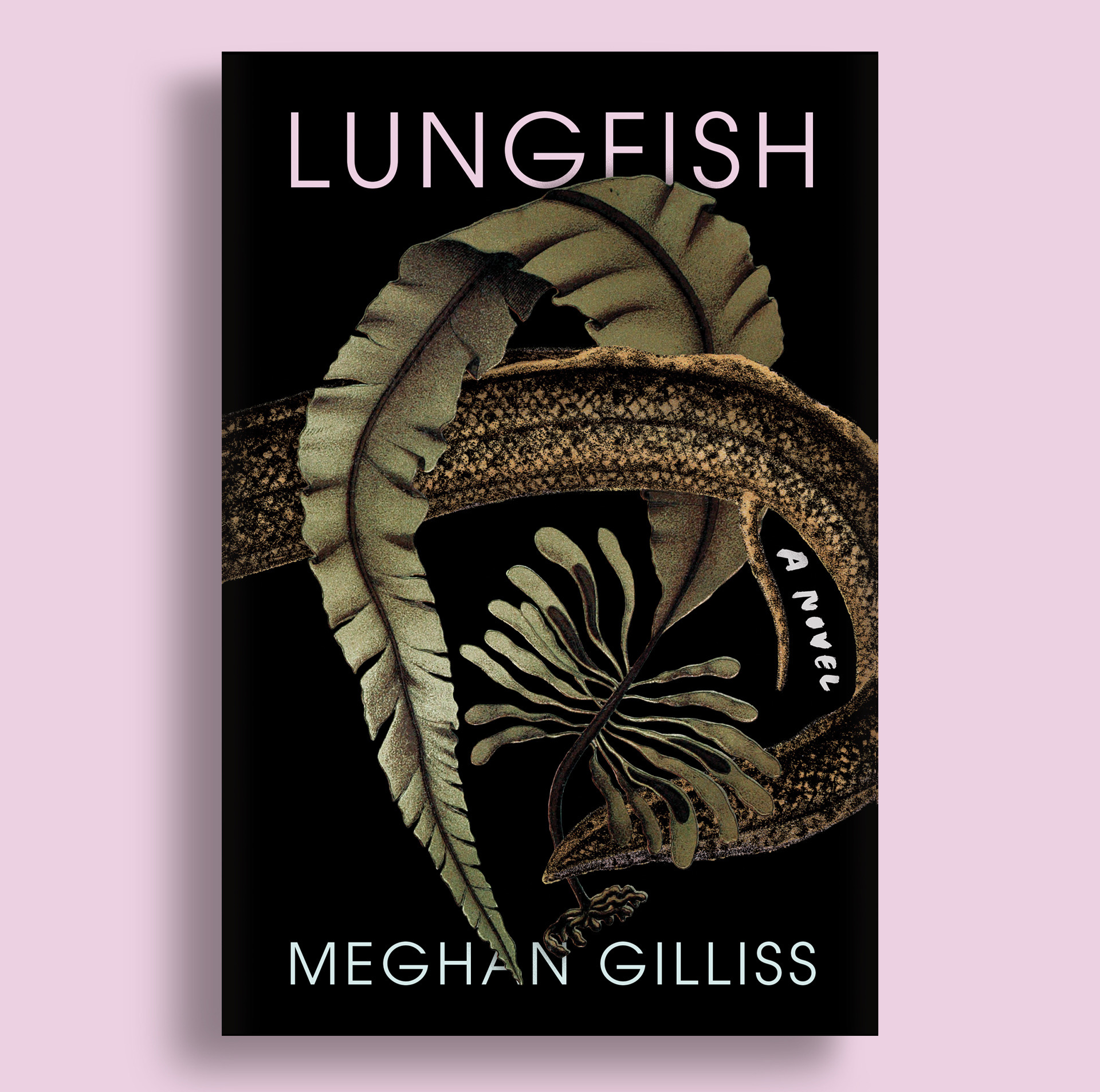 Tessa Green O'Brien's show, "The Spins," opens a Bouy Gallery In Kittery, ME on Sept. 24. She's also exhibiting work in "Love Calls Us to the Things of This World," at the University of Central Missouri Gallery in Warrensburg, Missouri. The show runs through Sept. 17.
Gabriel Chalfin-Piney curated a booth, "Goo and Oo" at the SPRING/BREAK art fair in New York City from Sept. 7-12. 
Will Sears's solo show, "Splitting the Difference" is up at Dowling Walsh Gallery in Rockland, ME from Sept. 12 – Oct. 29.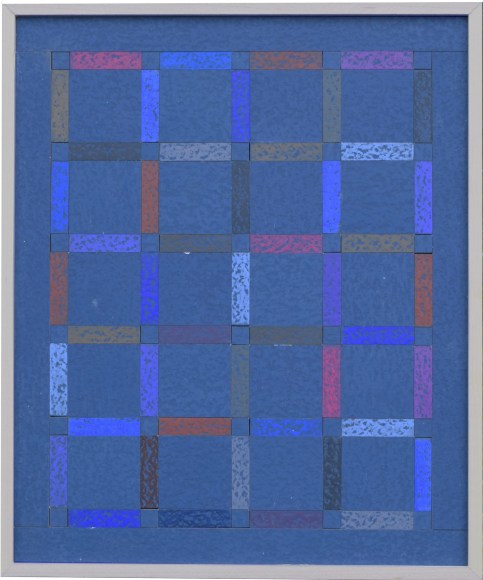 Alongside two other rising Maine artists, Meg Hahn presents new and original work at a group show entitled "Surfacing" at Zero Station Gallery in Portland, ME from Sept. 16- Oct. 22. 
Shoshona White's magnetic filament photograms and lightning strikes appear in the Art on Paper fair at the renowned Armory in New York City from Sept. 9 -11. @levygallery.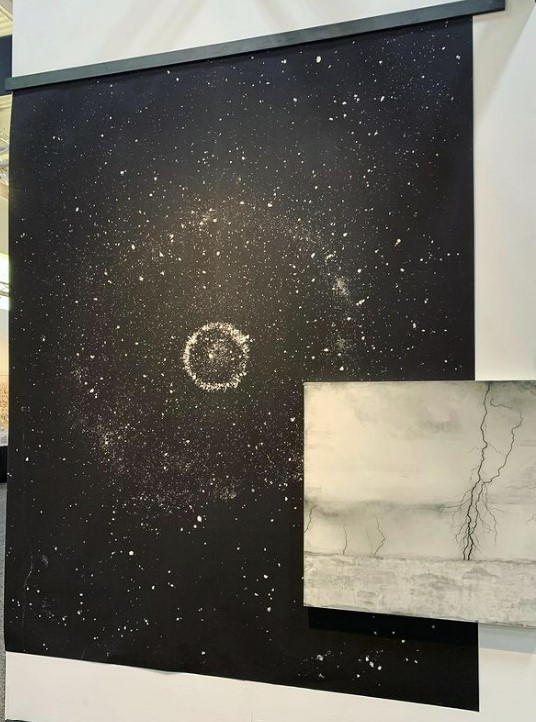 Pick up a copy of Analog Forever Magazine to read an insightful interview with Amanda Marchand featured in the current issue of this biannual print journal. Marchand discusses her practice, including her exploration of the lumen printing process.
June
Brian Doody published a new photo book titled, Sore Lips If You Keep Licking, featuring photographs taken during Brian's residency at Hewnoaks. Order your copy here.
Meghan Stirling's poetry collection, View From a Borrowed Field (to be published, March, 2023), won Lily Poetry Review's Paul Nemser Book Prize.
Andrea Lani's memoir, Uphill Both Ways: Hiking toward Happiness on the Colorado Trail, has been receiving raves and inviting comparison with Cheryl Strayed's Wild since it was published in March. 
Erin Dorney's collaboration with the Adirondack Center for Writing was one of 98 collaborative initiatives (out of 2,700 applicants) selected to receive an Artist Employment Program grant from Creatives Rebuild New York (CRNY).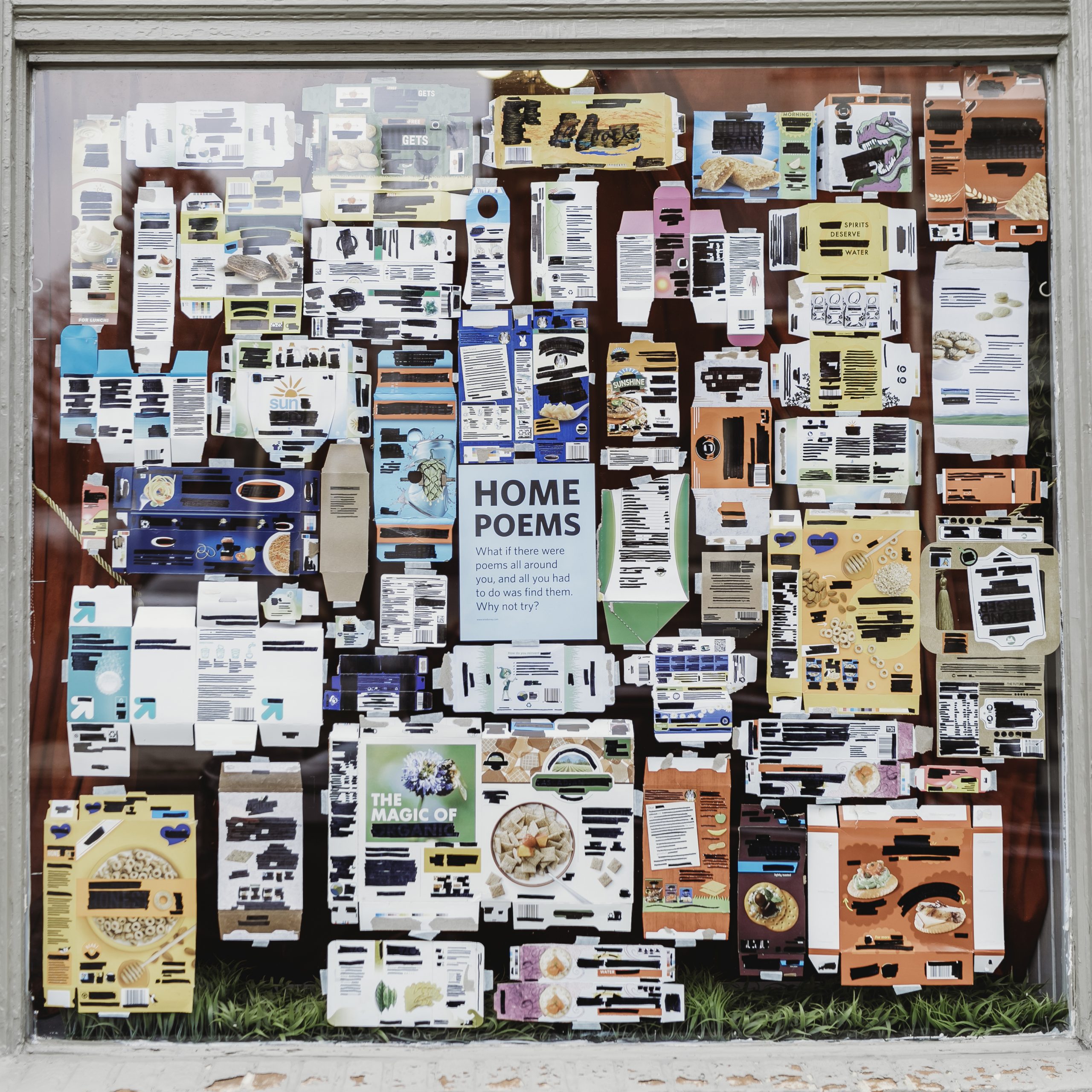 May
The plein air paintings of collaborators and brothers, Nathaniel and Matthew Meyer, feature in the show Family Resemblance at Moss Gallery in Falmouth, ME from April 29 – June 4. Works on display include paintings executed at Hewnoaks, such as the one below that captures a view of Kezar Lake. 

       "Kezar Lake," Nathaniel and Matthew Meyer, 2015
Aaron T Stephan, Tessa Greene O'Brien and Hilary Irons are featured in the Rockland, Maine's Center for Maine Contemporary Art's group exhibition, The View from Here, a show that does doube duty as a celebration of CMCA's 70th anniversary.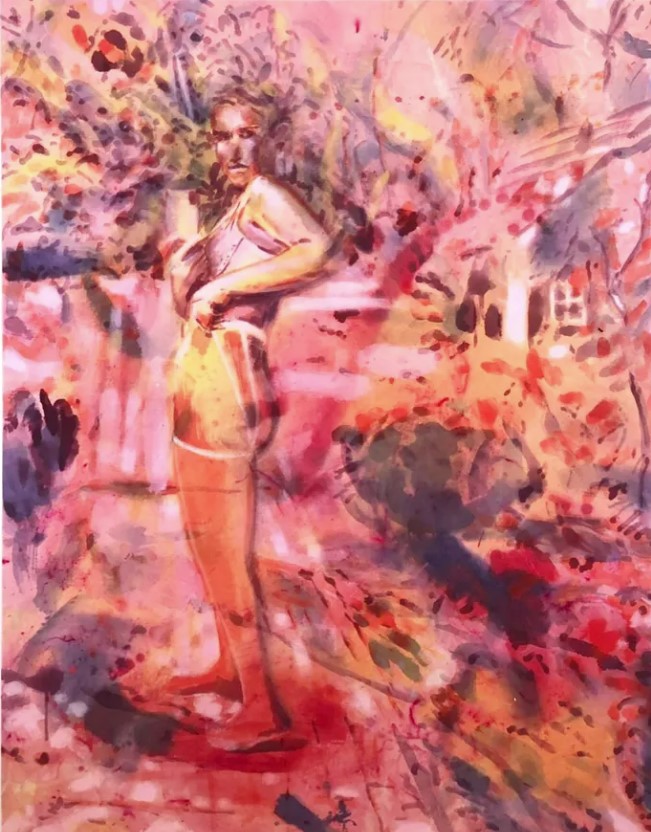 "Garden Path", Tessa Green O'Brien, 2022
Not only do paintings by Anne Buckwalter appear in the world's leading art fair, Frieze, the world's leading art critic, Roberta Smith, singled her work out for honorable mention in this New York Times review. 
Check out work by Brian Smith, Jimmy Viera and Pamela Moulton at Lightsout Gallery's pop-up show, Bellepoque, in Bridgton. May 26 – June 1.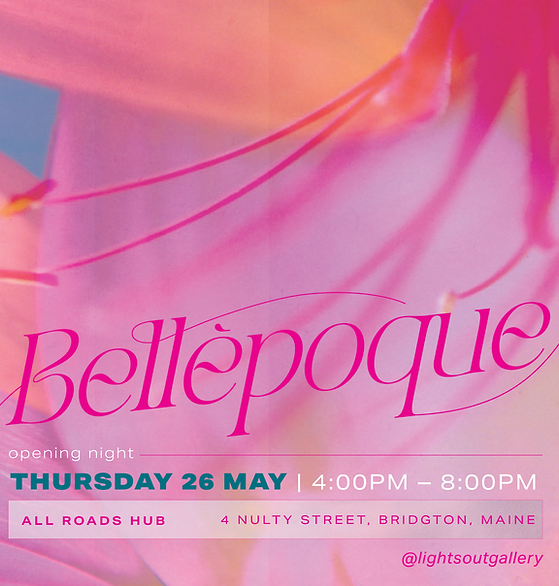 April
Hewnoaks alumni are representing in the New England Triennial from May 8 to Sept. 11. Baxter Koziol's work will be on display at deCordova Sculpture Park and Museum in Lincoln, MA.
Penelope Jones and Hilary Irons have work in Greenhut Gallery's 11th Portland Biennial Show. The show will hang from April 7 to May 28. 
Gina Siepel's work is featured in Concord Art's exhibition, Becoming Trees, in Concord, MA, from March 31 to May 8. 
Look out for World Records Journal's sixth volume, The Exceptions, coming soon. World Records is also celebrating its move to its new home at the Center for Media, Culture, and History at New York University.
Kristen Stake and Hannah Wasielewski's recently formed experimental dance collective, Imaginary Island, is attaining new heights. They recently performed at Boston's Institute for Contemporary Art and will perform again this June in Payson Park – details to come!
March
Inaugural Indigo Arts Alliance Artists-in-Residence @ Hewnoaks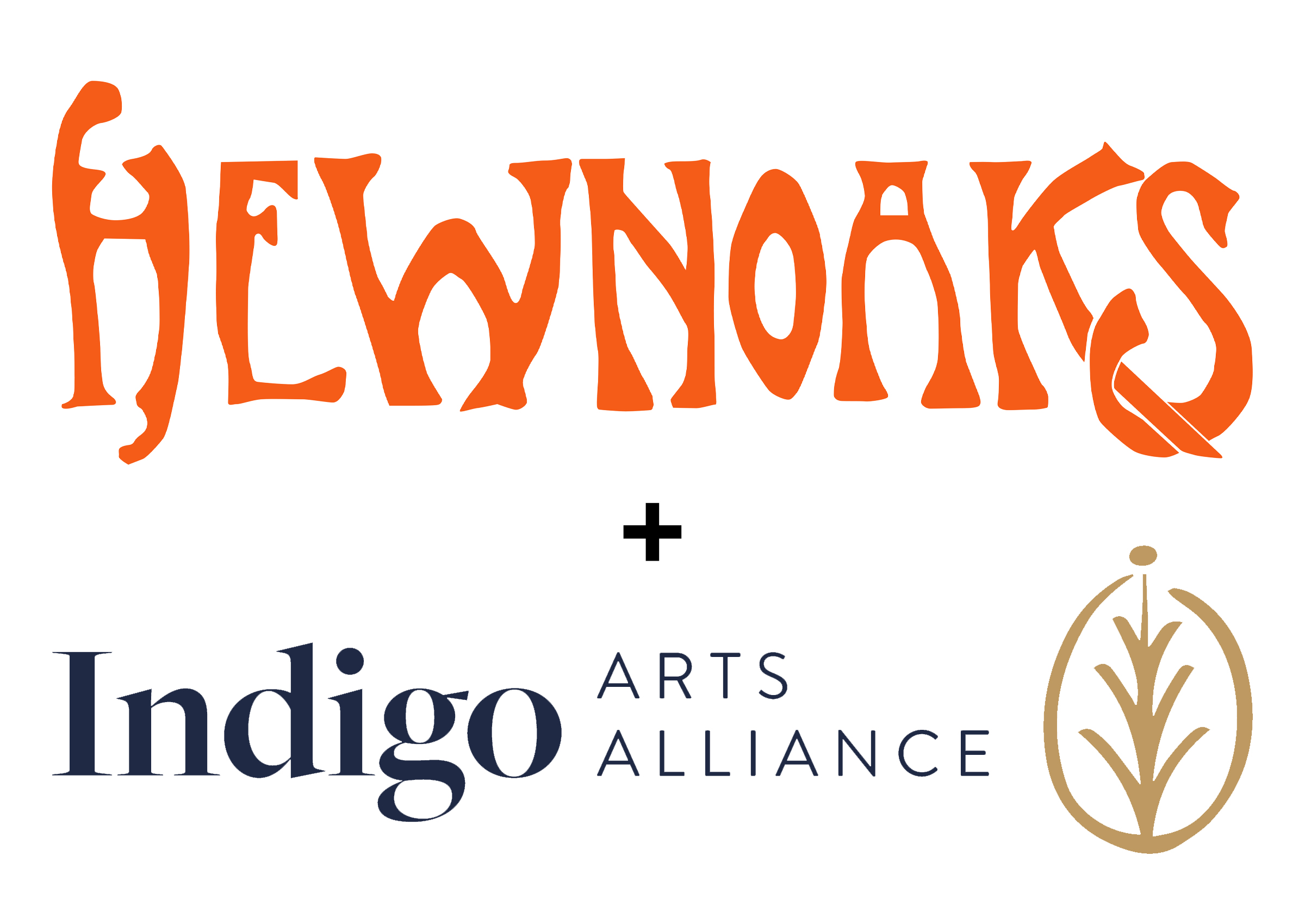 We are excited to announce a residency partnership between Indigo Arts Alliance and Hewnoaks. The inaugural cohort of participant artists includes Ebenezer Akakpo (IAA Summer 2019), Pamela Chévez (IAA Spring 2021), Samuel James (IAA Winter 2021), and Antonio Rocha (IAA Fall 2021)
Samuel James is an award-winning songwriter based in Maine. Recognized as one of the world's most innovative guitar players, and a Moth-featured storyteller, James brings all of this to his amazing stage performances. His style of music and writing is in the tradition of Lenord Cohen. Songs Famed for Sorrow and Joy (2008) For Rosa, Maeve and Noreen (2009) And for the Dark Road Ahead (2012) is a much-acclaimed trilogy of albums. His recent album Already Home Recordings Vol. 1 has been called a "rich narrative… fascinating… vital to our cultural dialogue."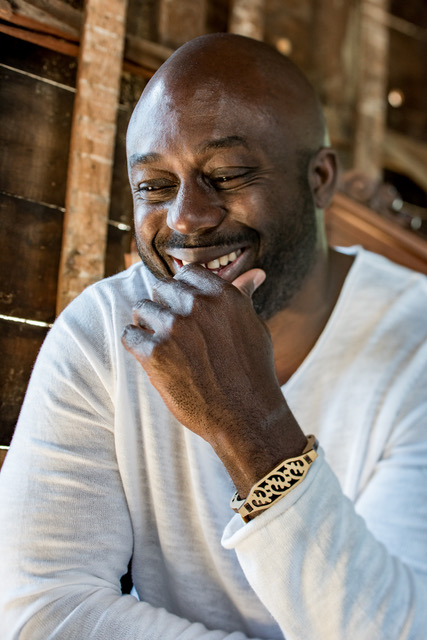 Ebenezer Akakpo's portfolio spans various mediums and processes; when combined with the visual Language symbols or Adinkra symbols from his native Ghana, he presents a unique collection of ideas and creations. His jewelry-making passion led him to Le Arti Orafe in Florence, Italy, where he studied stone-setting and jewelry design. While in Italy, Ebenezer discovered the world of computer-aided design and manufacturing and became fascinated by its incredible potential to change jewelry-making in the future. He moved to the US and studied Metalsmithing and Jewelry at the Maine College of Art, Portland, Maine, and Industrial design at Rochester Institute of Technology, in Rochester, NY. In 2017 he founded the Akakpo Design Group LLC in Maine, focusing on designing Jewelry, Apparel, and home accessories. He also founded Maine Culture Apparel. He serves as Creative Director at both businesses.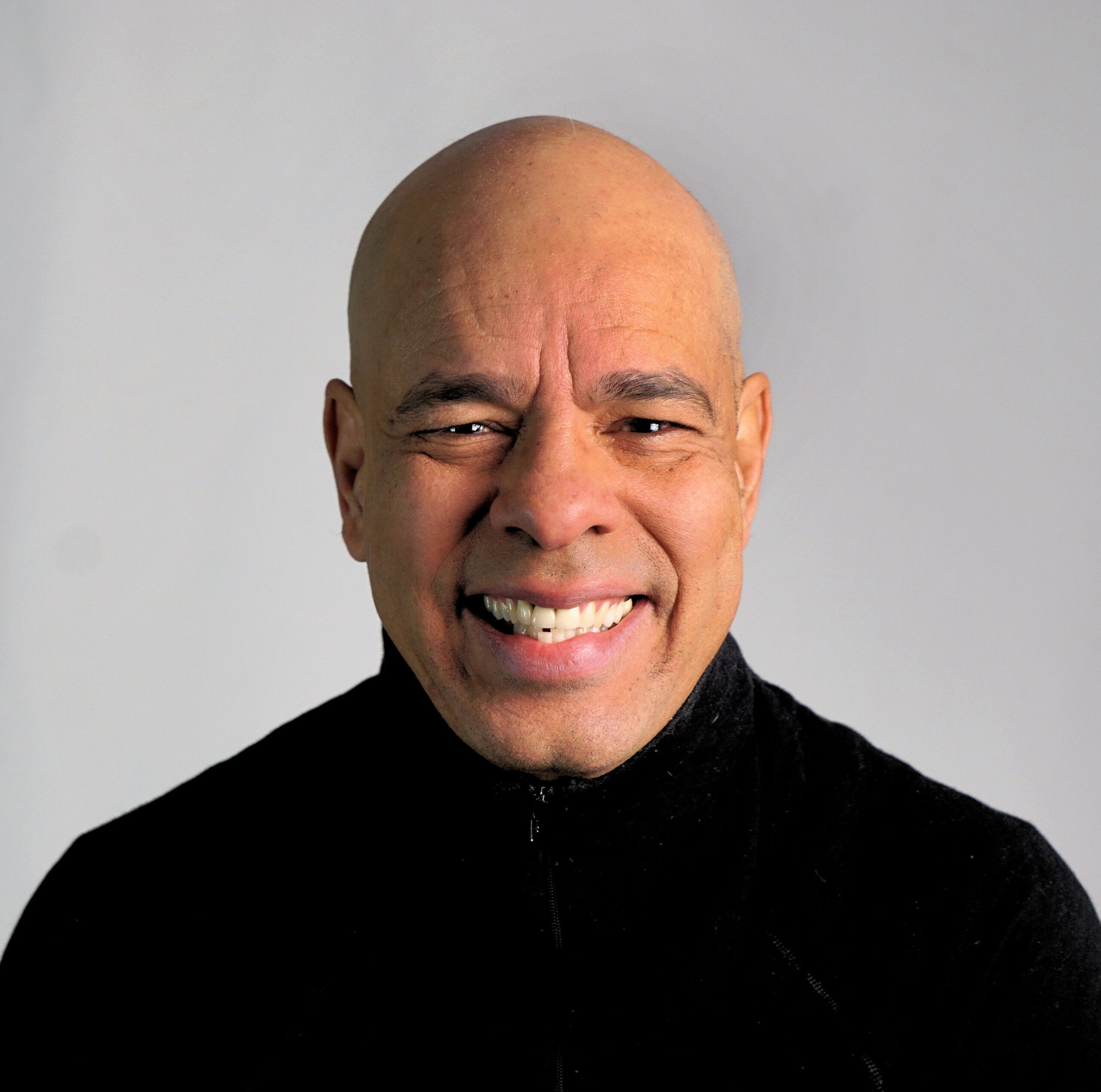 Antonio Rocha, a native of Brazil, began his career in the performing arts in 1985. In 1988 he received a Partners of the Americas grant to come to the USA to perform and deepen his mime skills with Mime Master Tony Montanaro. Since then he has earned a Summa Cum Laude Theater BA from USM (University of Southern Maine) and studied with Master Marcel Marceau. Mr. Rocha's unique fusion of mime and spoken word has been performed from Singapore to South Africa and many places in between including 16 countries on 6 continents. Some of the venues include The Singapore Festival of the Arts, Wolf Trap, The National Storytelling Festival, The Kennedy Center, The Smithsonian Institution, The National Geographic, The Tales of Graz in Austria, Dunya Festival in Holland as well as many other Storytelling Festivals and educational institutions around The USA. Antonio has three very entertaining and educational award winning DVDs, a picture book and a few awards including the coveted Circle of Excellence Award by the National Storytelling Network.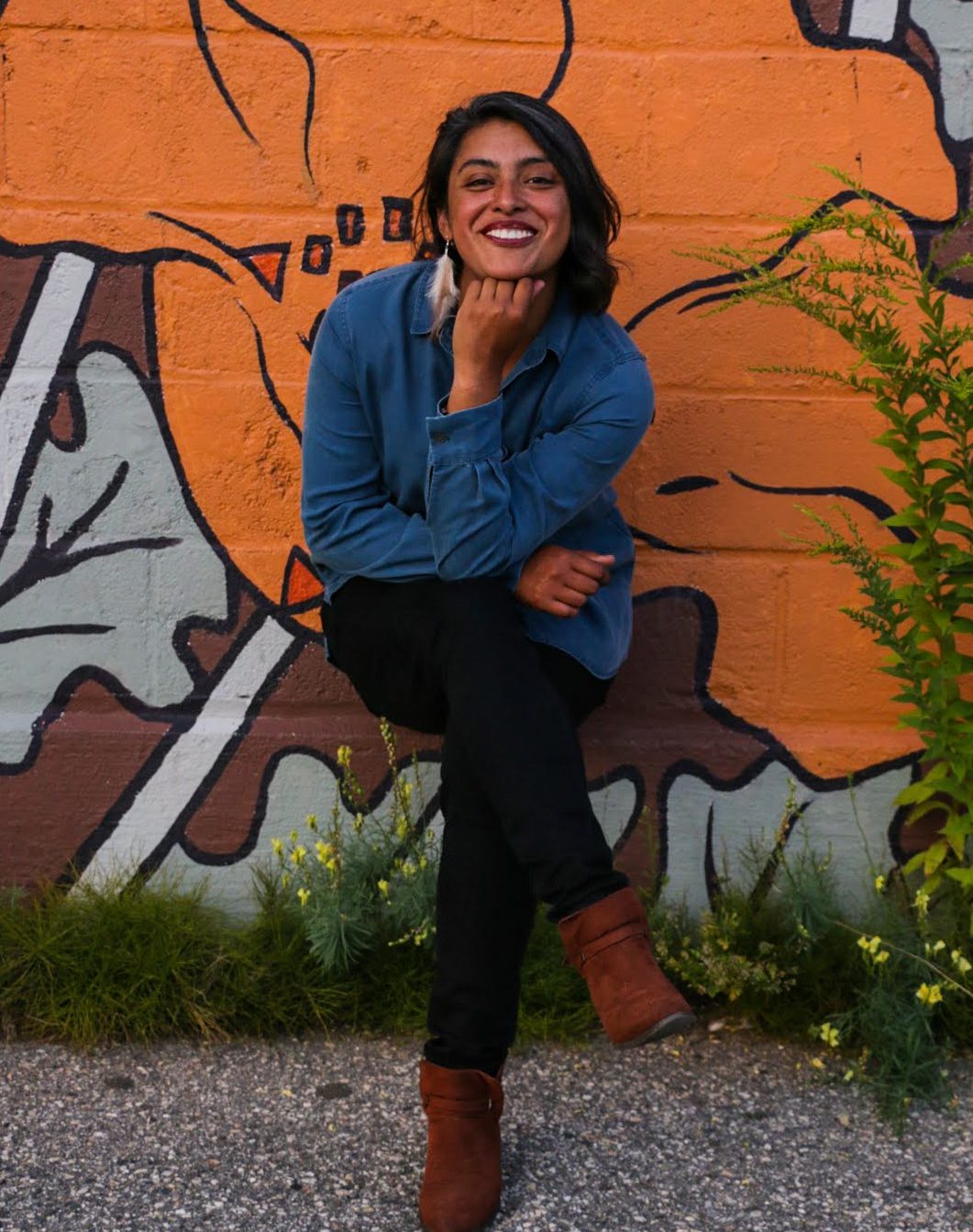 Pamela Chévez is a multidisciplinary designer born and raised in Mexico City where she got her BFA in Graphic Design. Shortly after graduating, her curiosity and passion for audiovisual experiences got her into Motion Graphics and 3D modeling. While in Mexico City, she worked for a variety of studios and executed media broadcasting,  instructional videos, and video-mapping projects for clients like Nickelodeon, Sam's Club, Kinder, The National Institute of Archeology in Mexico, and more. Now in Portland, Maine she works in illustration, and web design, is an independent animation writer and director whose work focuses on stories that highlight the Latinx community and communities of color in general.
***
Heads up: Ashley Page's installation in the windows of Portland's SPACE Gallery will be up from April 8 – May 15. 
Daniel Minter has work on display at Maine College of Art and Design's Resilience Week exhibition, …we sustain ourselves…by building communities… The exhibition, open from March 5 – 19, showcases a collection of works by BIPOC Maine artists. MECA&D's Resilience Week (March 11 – 19) "is filled with a series of public and private events designed to celebrate and explore important conversations about diversity, intersectionality, identity, and social change."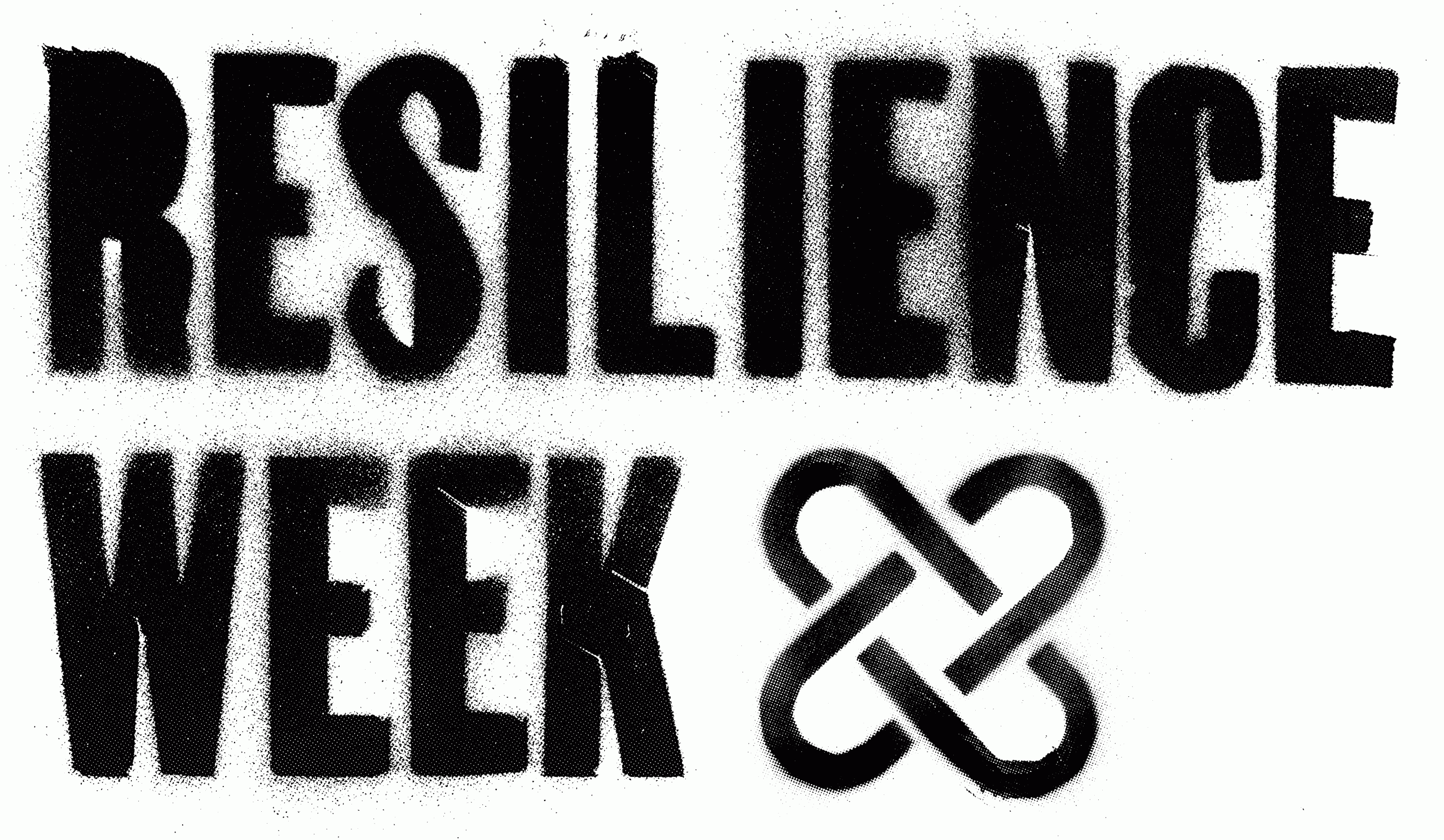 Congratulations to Chelsea Conaboy, whose book, Mother Brain: How Neuroscience is Rewriting the History of Motherhoodwill be published this September by MacMillan.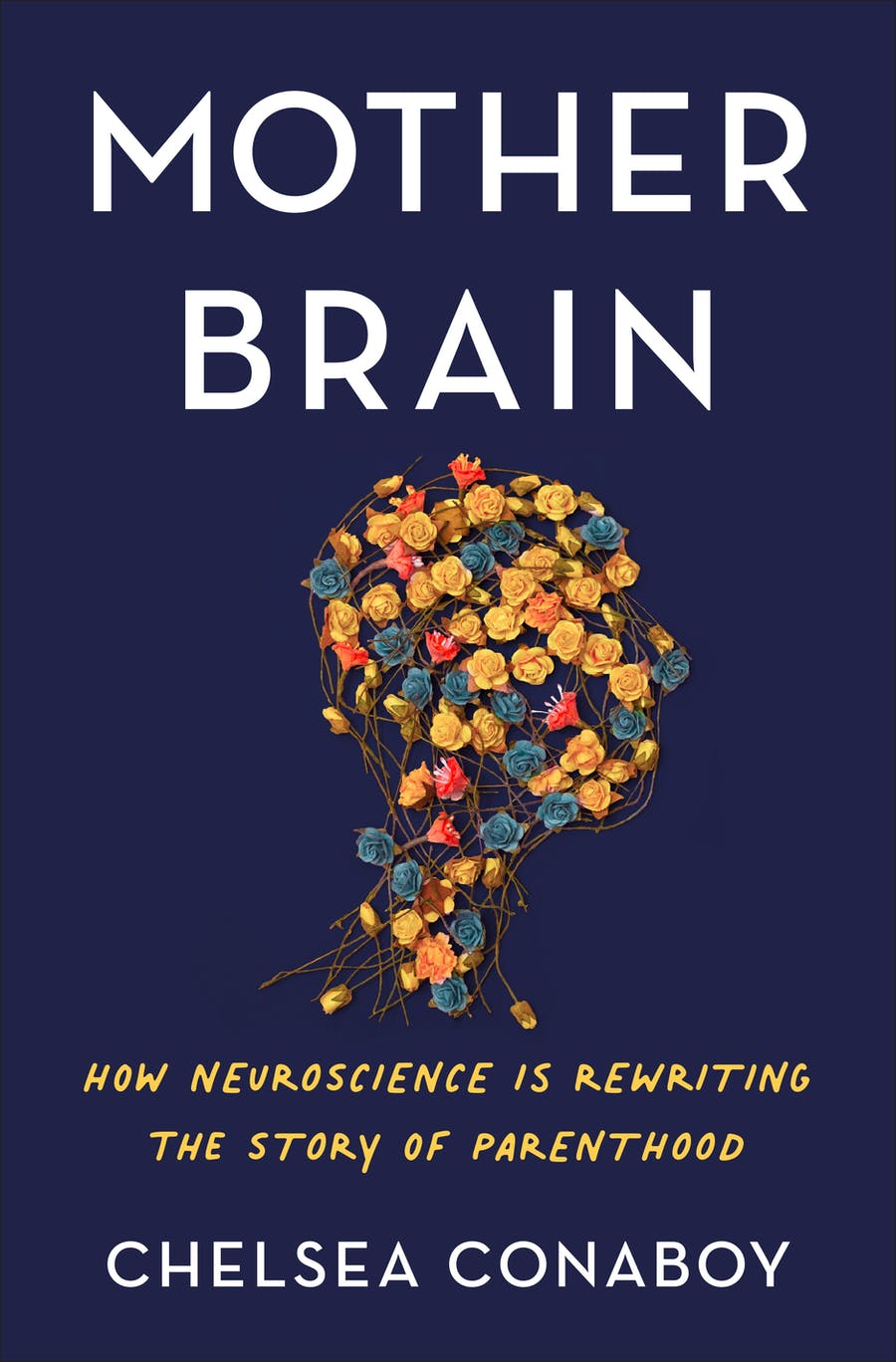 The Maine Arts Commission has awarded Bess Welden's The Death Wings Project an $8,200 Arts Jobs grant for the first half of 2022. The funding supports the work of six Maine-based collaborators including Hewoaks artist, Molly Haley. 
January/February
Portland's TempoART has announced its 2022 project: Hewnoaks alum and Residency Manager, Pamela Moulton, has been commissioned to build an installation entitled Every Tree Tells a Story, four immersive trees sculptures whose metal armatures will be draped in accumulations of "ghost gear," abandoned fishing net and bouys. Coming to a Portland park this summer! (Details to come).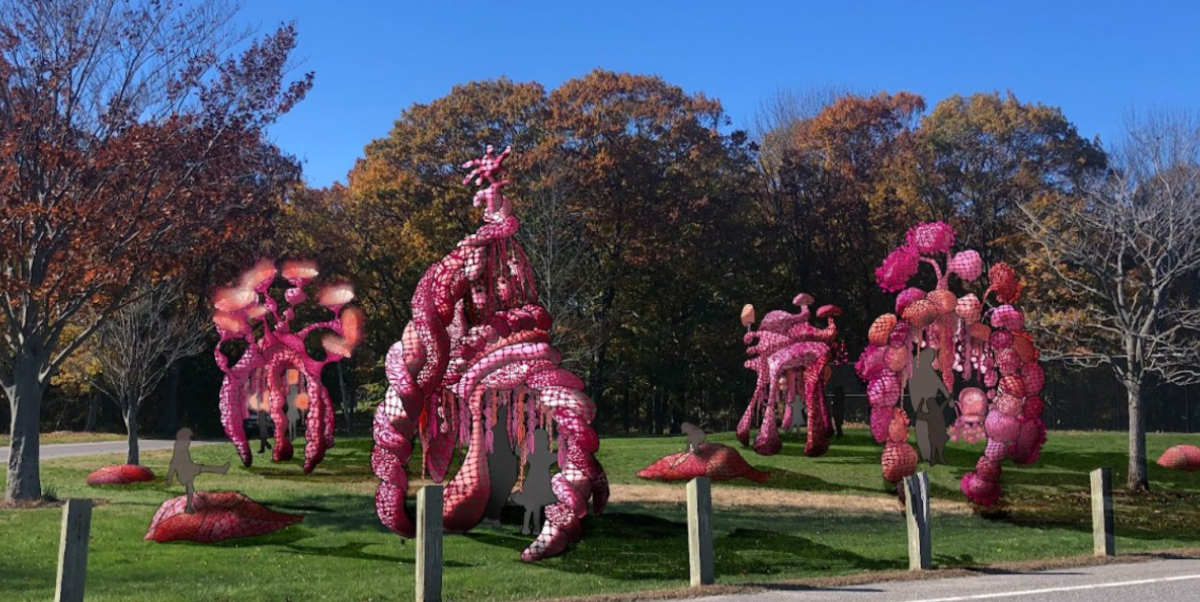 On Saturday, Feb. 26, from 4-6 PM, Speedwell Projects in Portland will host an informal open-studio session for winter resident, Deborah Wing-Sproul. Her work
"Microconstructions"
, combining scupture and photos, will be on display.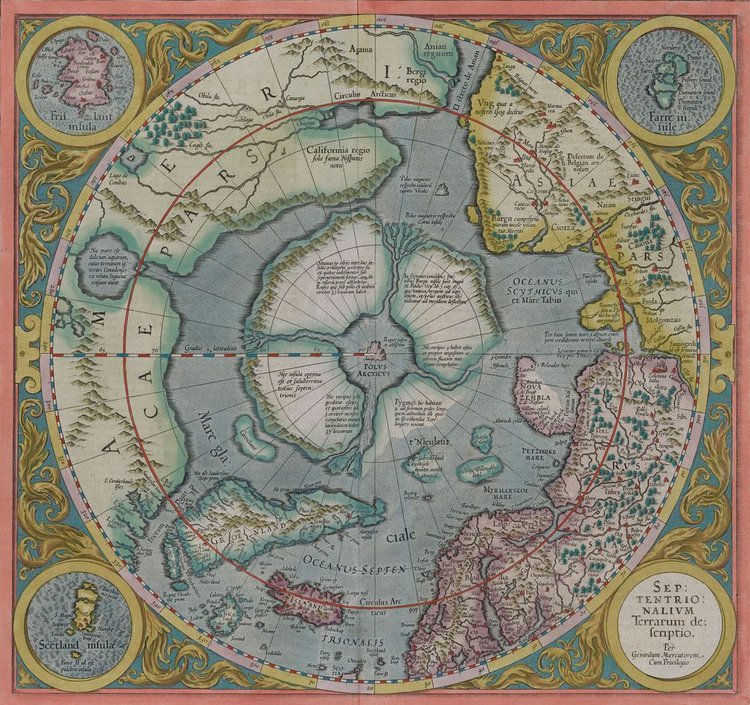 2021
November/December
2021 resident Ashley Page had work in the exhibition Vision and Visibility at 3S Artspace in Portsmouth, NH in November and December. She also created "Captured Curiosities", a holiday window scene for Flea for All in Portland.
Brian Smith, another 2021 resident, had work in the November exhibition Human, Nature at Icosa Art Collective in Austin, TX.
Laundry Day 3, an exhibition and fundraiser at New System Exhibitions in Portland, drew heavily on Hewnoaks alumni, including Aaron Stephan, Alexis Iammarino, Ashley Page, Brian Smith, Catherine Callahan, Isaac Jaegerman, Isabelle O'Donnell, Jenny McGee Dougherty, Jessica Gandolf, Jimmy Viera, Mary Hart, Michel Droge, Nate Luce, and Tessa O'Brien.
Great and Small, an exhibition open through January 29 at Cove Street Arts, also included a group of Hewnoaks artists: Liz McGhee, Michel Droge, Penelope Jones, and Roy Germon.
Writers Anne Britting Oleson, Chelsea Conaboy, and Kevin St Jarre have announced new books.
Pamela Moulton, our summer manager, has been busy, too – she has work in Majestic Fragility, a large installation about ocean health at Bigelow Laboratory for Ocean Sciences.
October
Aaron T. Stephan recently unveiled his newest public art commission, Path's Rising, at the Tampa International Airport. Building on Aaron's interest in recontextualizing everyday objects on a monumental scale, the installation consists of 300 handmade wooden ladders suspended above the terminal.
Michel Droge's solo show, Deep Sea, appears at the Maine Jewish Museum from Oct. 7 – Nov. 12. The paintings in Deep Sea are inspired by conversations with Beth Orcutt, Senior Research Scientist at Bigelow Laboratory for Ocean Science, who studies microbial life in deep-sea environments and the effects of deep-sea mining on the ocean's ecosystems. These paintings are informed by these sublime environments, mysterious life forms, uncharted territories, and conversations about the risks of human impact in these rarely seen primordial places.
Works by both Karen Gelardi and Hilary Irons appear in Speedwell Projects exhibition Witchgrass from Sept. 30 to Oct. 10. The four artists featured in Witchgrass respond to the intricacies, resiliency, metaphor, fantasy, and spirituality they observe in a vast botanical ecosystem. The title of the exhibit is based on Pulitzer Prize winner Louise Gluck's powerful pleading poem of love and pain from the point of view of the natural world. Work Hilary executed in her 2021 residency Hewnoaks will be on display (including the one below).
The Center for Maine Contemporary Art's fall/winter lineup of group and solo shows draws heavily on Hewnoaks alumni. (All shows below run from Oct. 1, 2021 to Jan. 9, 2022.)
Ryan Adams is showcased Lessons, his larges solo exhibition to date, which is anchored by a 33ft mural in his signature "gem style," expanding his project of abstracted, text-based wall works that grew out of his early graffiti practice. The mural will feature a phrase of advice his mother often gave him as a minority youth growing up in Portland to help him negotiate life in a predominantly white community.
Ryan (and wife, Rachel Adams), are also included in a group show at New System Gallery that runs from Sept. 24 to Oct. 10.
Ana Hepler's sculpture will be featured in CMCA's main lobby in a show entitled, Spatial Relations. Her work will appear in dialogue with that of two other leading artists, Elizabeth Atterbury and Gordon Hall. The exhibition will be installed much like an indoor sculpture garden, with each artist contributing multiple sculptures ranging widely in scale and sharing a direct, visible use of materials, including wood, ceramic, metal, concrete and cardboard.
Into Action is a thematic group exhibition featuring photography and photo-based works set in nature that either capture, stage or perform actions for the camera, propose actions for visitors, or feature interactions with nature created in post-production. The exhibition includes installation-based presentations by Cig Harvey, Julie Poitras Santos, and Shoshanna White, along with more traditionally formatted works by Jennifer Calivas, Mark Dorf, and Ray Ewing.
July/August/September
Juniper Ginger, fresh from her residency at Hewnoaks this summer, will perform at Creative Portland's First Friday Art Walk Summer Stage in Monument Square in Portland on Friday, Sept. 3, alongside a lineup of other Maine musical acts scheduled to play from 5 – 8 pm.
Michel Droge's painting, Ore Mountain – Katahdin Ironworks, II (pictured below) has pride of place in the L.C. Bates Museum summer exhibition, Marks and Tracks, which features artists working on themes that engages with the natural world by exploring how the landscape has been marked by geological processes or by human presence, the ground by its inhabitants (both human and animal), and animate beings and inanimate things by time. To view the virtual exhibition click here (scroll down to bottom for video).
Aaron T. Stephan's monumental sculpture, Simple Twist of Fate (2020) will be on view in CMCA's public courtyard from June 29 through August 31, 2021. The sculpture is composed of interlocking, hand-twisted concrete blocks that form a free-standing spiral structure. The sculpture's spiral form and color palette dynamically capture light and shadow in a multitude of ways throughout the day.
Congratulations to Caitlin Shetterly for selling her debut novel, Peter and Alice in Maine, to Harper, the flagship imprint of global publisher HarperCollins! The novel tells the story of a New York City couple fleeing the COVID-19 pandemic — as well as a recent betrayal — and holing up in their second home in Maine, only to find they cannot escape the fault lines of their complicated family dynamics.
Tessa O'Brien's solo show at Dowling Walsh Gallery in Rockport, Maine, displayed selected works from her Eastport series. Her works distill the essence of the extremely remote coastal town of Eastport, Maine, which is, in Tessa's words "a borderland, with little red buoys marking the thin line between the United States and Canada, and a dramatic tide that highlights the push & pull between ocean and land. The line between nature and humans there is thin, and the border between the past and present feels this was as well."
June
Written as a reflection on her 2019 work in Alingsås, Sweden for the 2019 Göteborg International Biennial for Contemporary Art (GIBCA) Extended, Julie Poitras Santos' Walking the Forest Imaginary: a breath between us was published in the International Journal of Education Through Art (Volume 17 Number 1) this year. You can also read a curatorial essay she wrote on the works of Elizabeth Atterbury, Tad Beck, Sage Lewis, and Amanda Marchand for Parallax/Geography at the ICA at MECA.
May
San Francisco's Catharine Clark Gallery opened its Spring 2021 program with Doing and Undoing, the gallery's debut solo exhibition of work by multi-disciplinary artist and Hewnoaks alum, Jen Bervin. Encompassing fiber works, installation, and video, Bervin's presentation draws on the poetic tensions of text/textile, inviting viewers to reflect on language as a material and technology for intimate forms of connection.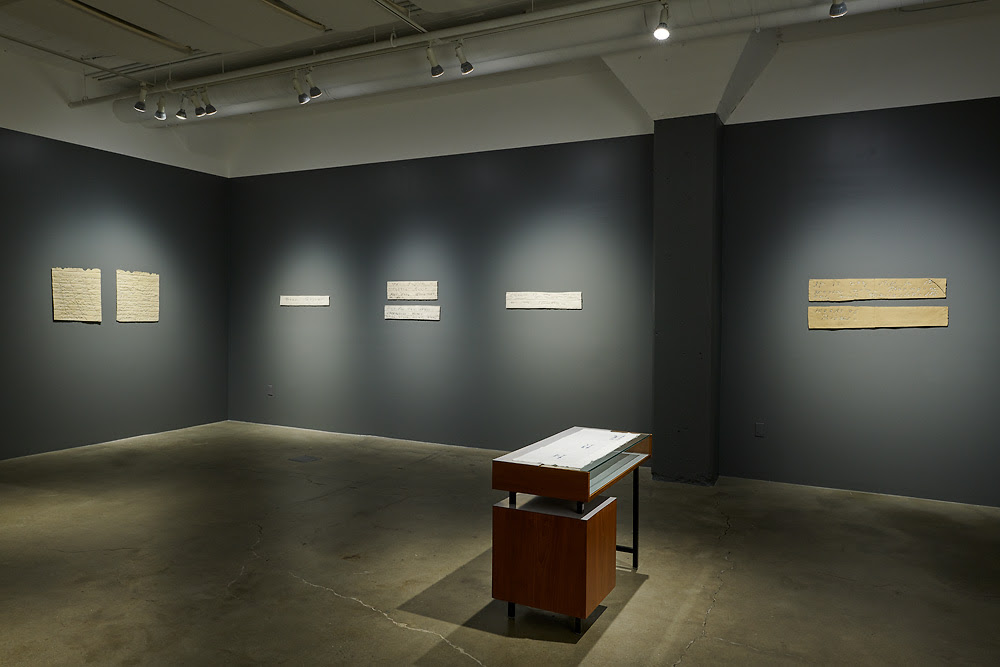 April
Hewnoaks alumnus and current Board Member, Gibson Fay-Leblanc celebrates the publication of his much-anticipated second collection of poems, Deke Dangle Dive on May 11. Please join Mechanics' Hall, SPACE, and PRINT: A Bookstore for the book launch. This event will include reading and conversation between Gibson and poet Samaa Abdurraqib, fiction writer Lewis Robinson (both of whom are Hewnoaks participants) and nonfiction writer Jaed Coffin. Deke Dangle Dive explores illness, fatherhood, brotherhood, and masculinity through a variety of lenses, including ice hockey and the natural world. Register for the event here.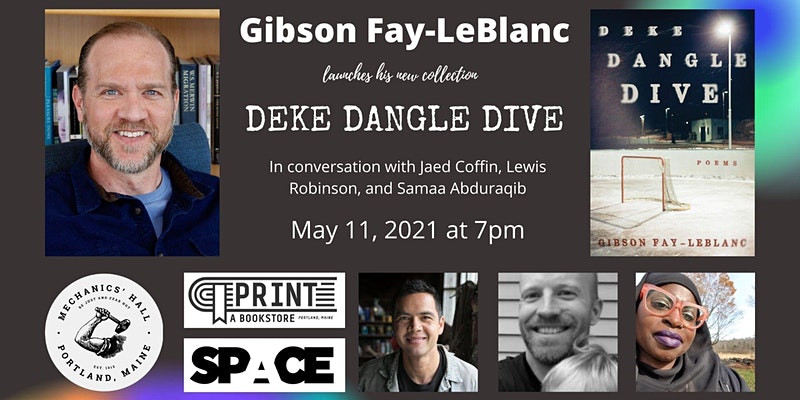 Tad Beck's new exhibition, Eyes Of, is on display at Grant Wahlquist Gallery until June 21, 2021. Don't let travel hesitancy keep you from experiencing the show: you can view a video walkthrough here and read reviewers enthusing over his work at The Brooklyn Rail, the Portland Press Herald and Art New England.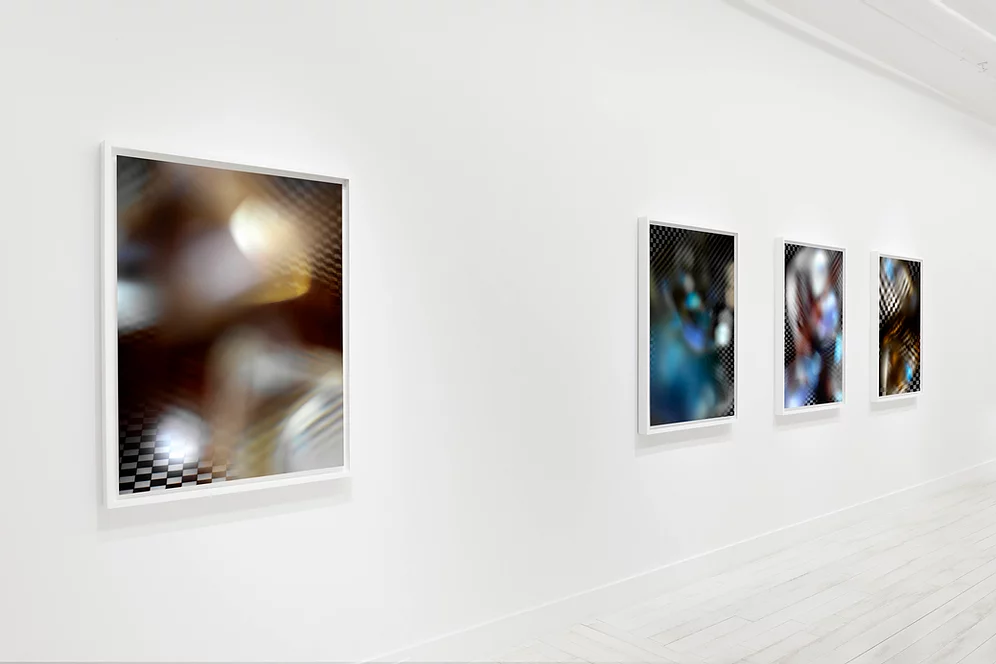 Michelle Hauser is exhibiting a selection of photographs from her series, Meeting Hall Maine, which records for posterity the documentation of hundreds of meeting halls found throughout the state. This photographic exploration of a lesser known aspect of Maine's folk history will be on view at the Maine Jewish Museum in Portland until May 7th, 2021. 
February – March
Bess Welden's play, Death Wings, was named the State of Maine winner of the 2020 Clauder Competition for New England Playwrights. Read more about the competition and all the winners here. Congratulations, Bess! North Shore Readers Theater in Newburyport, MA will stream a zoom-recorded reading of MADELEINES followed by a talkback on Saturday, March 13 at 10:00 AM EDT. Register for the free event here.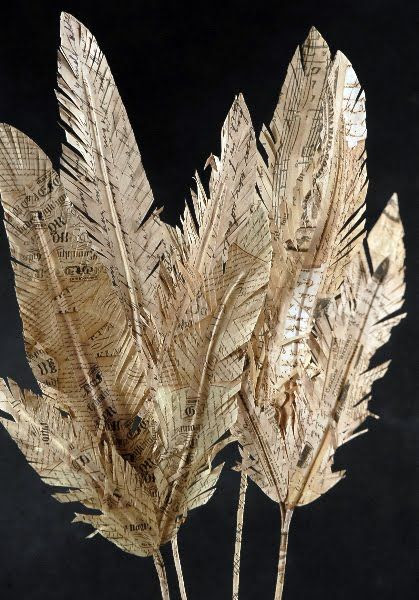 Works by Greta Bank, Gregory Jamie, Julie Poitras Santos, Deborah Wing-Sproul and Ryan Adams feature in a group exhibition, Untitled, 2020: Art From Maine In A _______ Time, at the Portland Art Museum from Feb. 12 – May 31. The exhibition presents a survey of contemporary Maine visual arts engaging with the psychic destabilizations and general upheaval wreaked by the pandemic.
Nicole Duennebier's solo exhibition Floral Hex is on display at 13Forest Gallery in Arlington, MA from Feb. 27 – April 16. The show features a collection of 16 paintings Nicole has been working on since the beginning of the pandemic and injects a moody, subversive sensibility into the Dutch still life tradition.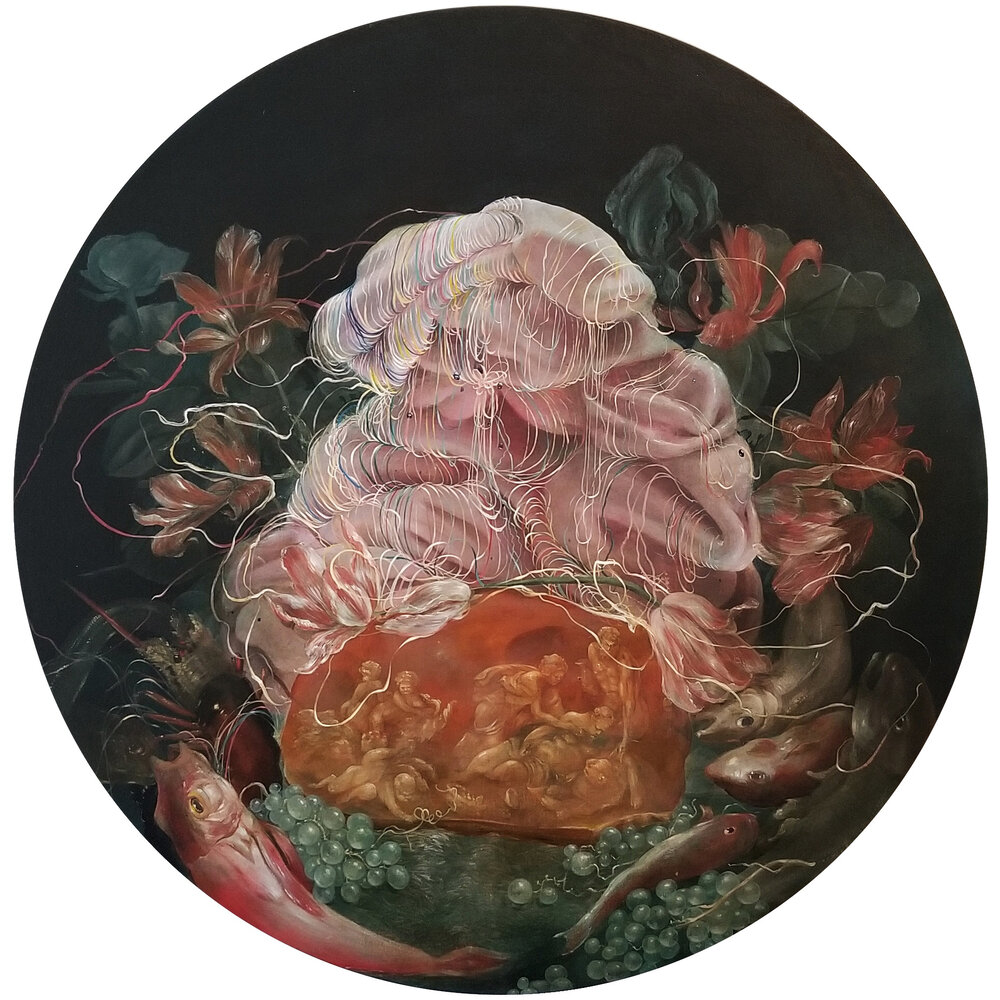 Maia Snow's installation Green Flash will hang in the window of Space Gallery in Portland from Jan. 8 – Feb. 19. The green flash is a rare optical phenomenon sometimes glimpsed around sunset or sunrise, and Snow's work is an exploration of the parallels between queerness and fleeting atmospheric effects. Snow, who divides their time between Austin, TX and Portland, celebrates the complexities of queer sexuality, gender, and the non-binary body in their work.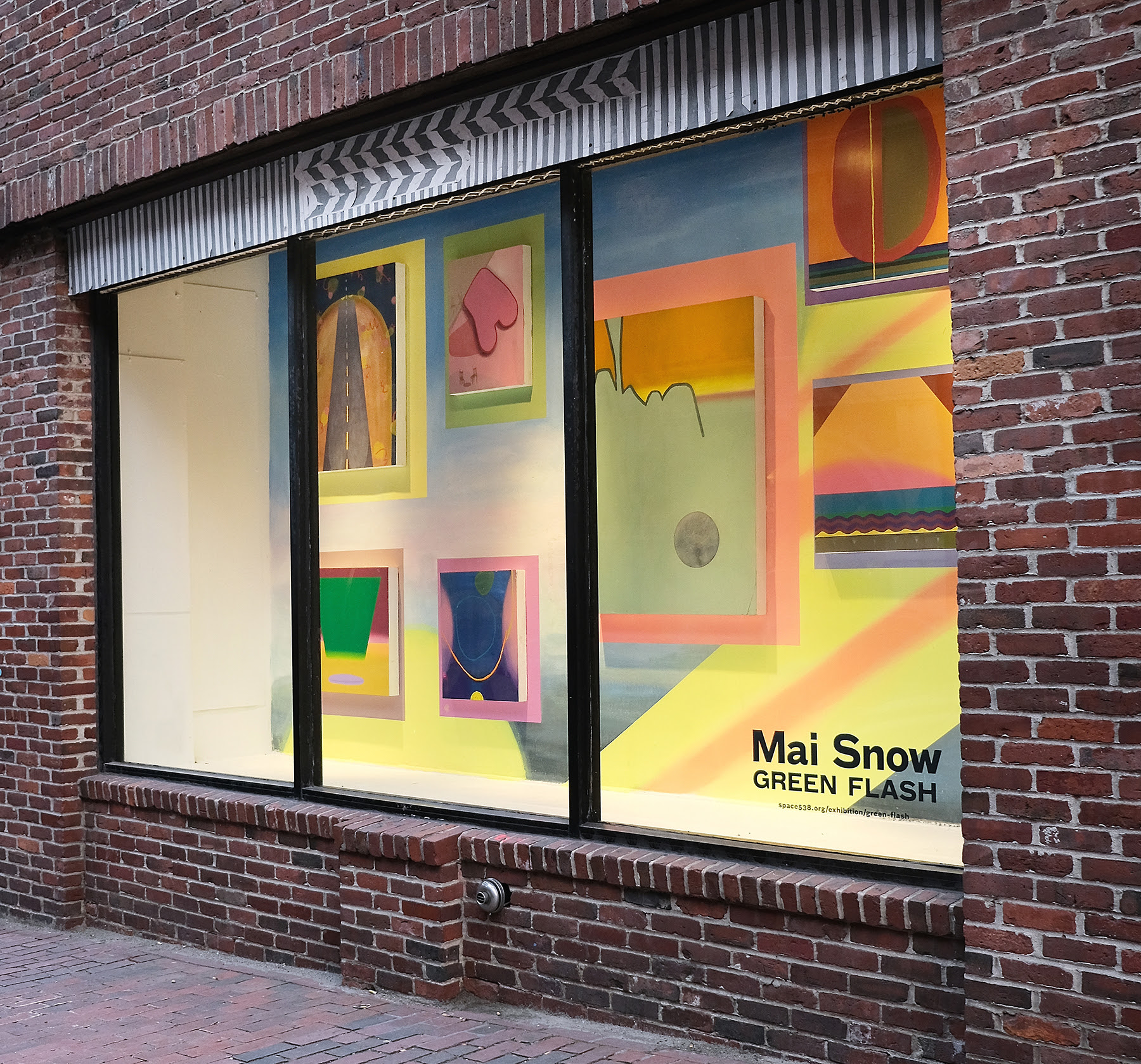 January
Carolyn Gage has had a busy year! She recently published a collection of six plays entitled The Island Collection and completed a new play about pioneering geneticist (and Nobel laureate) Barbara McClintock, In McClintock's Corn. The new play explores McClintock's work on genetic diversity and her personal relationships in light of our understanding of her today as a woman with autism. Carolyn also produced a website about the historically famous lesbians who had homes on the island where she lives: "The Lesbian History Trail of Mount Desert Island."
Sandell Morse's memoir, The Spiral Shell, a French Village Reveals Its Secrets of Jewish Resistance in World War II, was released last spring by Schaffner Press. The book grew out of several residencies Sandell undertook in the French village of Auvillar, where she befriended local residents and learned about the townsfolks' unheralded resistance efforts during the Vichy regime, which in turn shed light on her own complex family history. Order a copy here.
To see 2019 alumni news, click here.
To see alumni news from 2018 and before, click here.