Hosting artists since 1901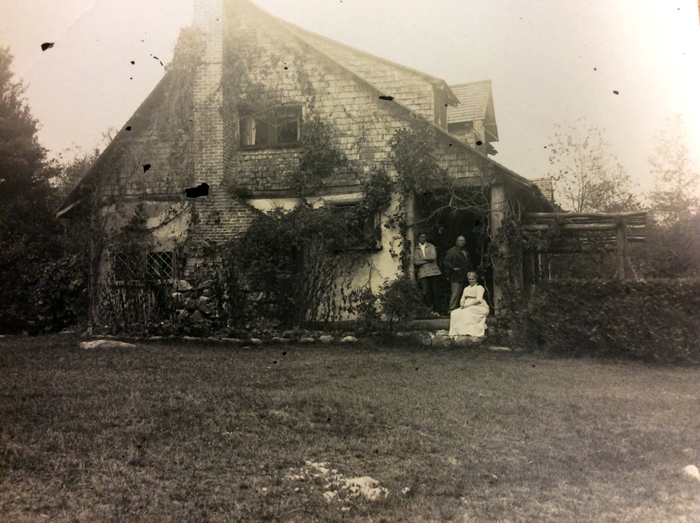 Hewnoaks was established in 1901 by artists Marion Larrabee Volk and her husband Douglas Volk, where it was the home of Marion's drawn rug business Sabatos Handcrafts. The Volks hosted numerous artists there, inspiring the current use of the property as an artist residency.
Steeped in history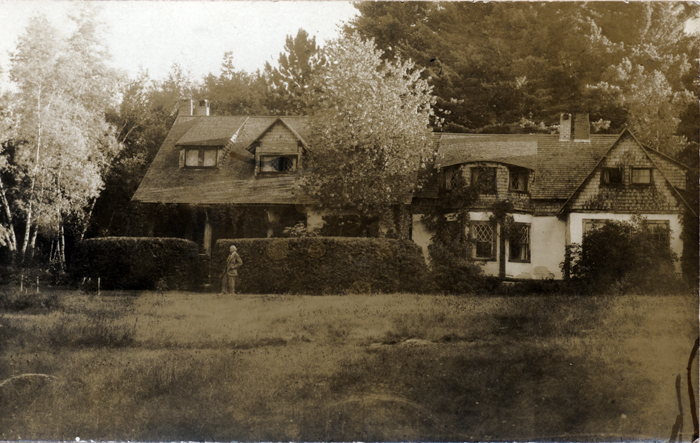 In 1880 Douglas Volk brought a group of Cooper Union students to the Sebago Lake region. He returned in the 1890s to look for a summer rental. His friends George deForest Brush and Percival Chubb stayed in the Lovell area and it is thought they were the ones to inspire the Volks to settle there. Marion Larrabee Volk jointly purchased the old Charles Hamblen farm with Carrie Stow Waite, a friend from New Jersey, in 1898. They divided the property in 1901 and Marion added onto her parcel to create a lot of about 25 acres. With her husband Douglas Volk, they renovated the farm house and added to it, calling it Hewnoaks.
They eventually built four more cottages and an artist's studio for Douglas, with space for their artist friends and craftspeople. Numerous people came to study with them over the years, and they had a wide network of friends among artists of the Arts and Crafts Movement. Among them were J. Alden Weir, Frank Benson, John Calvin Stevens, Childe Hassam, Steven Douglas, William Merritt Chase, John Scott Bradstreet, Felix Adler, and the Swedish woodcarver Karl A. von Rydingsvärd.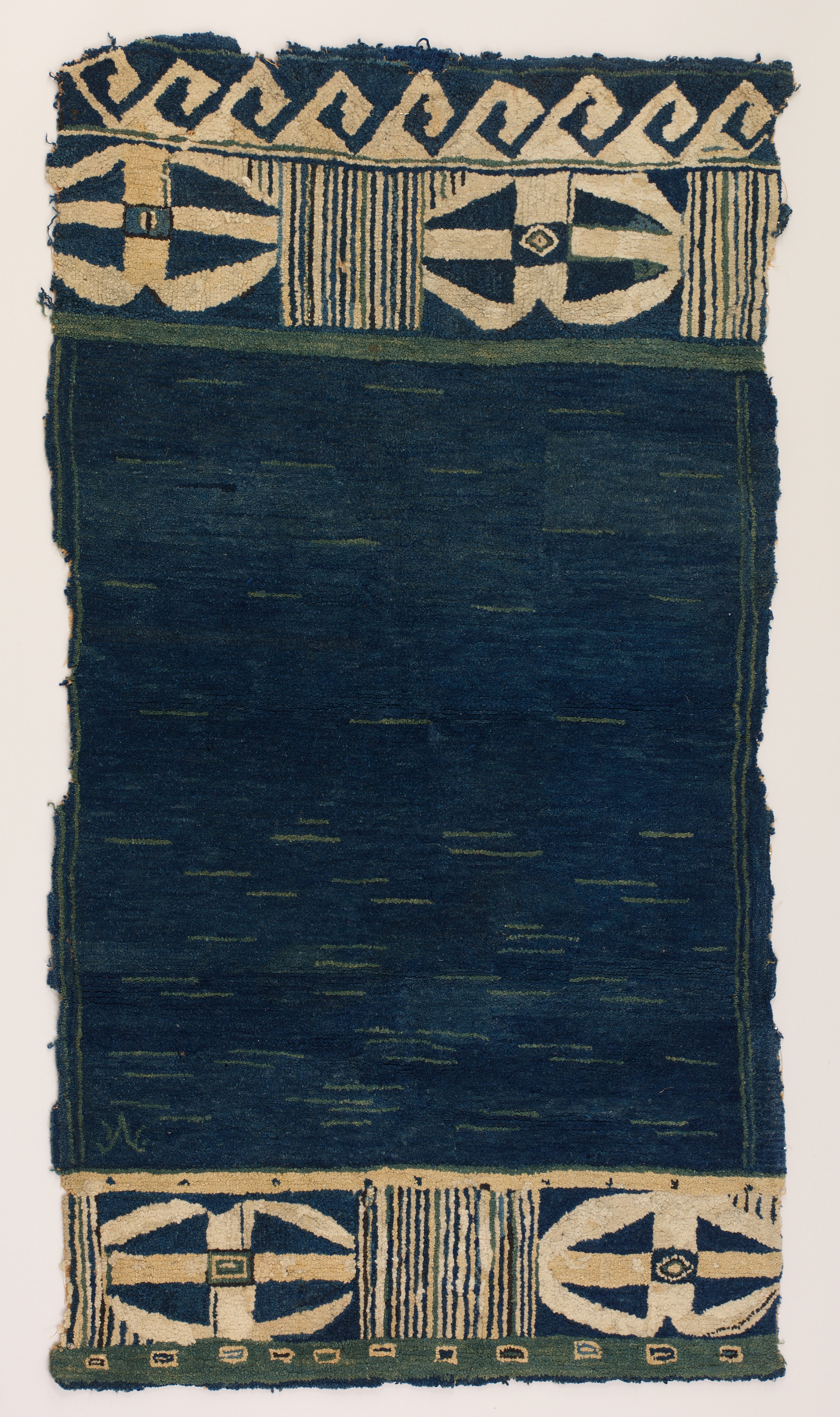 Marion became known for her hand-woven woolen work, created with her daughter Marion Volk Bridge. As part of a communal effort with residents of Lovell Centre, they made what were collectively known as Sabatos Rugs and Textiles and the Sabatos Handicraft Society. They hand-dyed the wools with fruit and vegetable dyes, such as apple tree bark, goldenrod, barberry, St. John's Wort and madder root. Their designs were based on motifs from Native American art. Marion and Douglas' son Wendell Volk, a printmaker and woodcarver, made a hand printed treatise on the Sabatos work from his hand presses and created silkscreen prints for the wool designs.
The Volk family held the large property for 100 years. Wendell's wife Jessie McCoig Volk was the last to live there. She ran Hewnoaks as a tourist camp from the 1950s until her death; many summer visitors' first introduction to Kezar lake was through Jesse and Hewnoaks. After her death in 2005, the property was bequeathed to the University of Maine Foundation
Hewnoaks Artist Colony
Jessie Volk died in 2005, leaving Hewnoaks to the University of Maine Foundation and a portion of the family records to the Smithsonian Institution. University officials arranged for an auction of much of the property's contents and family papers, including art and craft works made by the Volks and art from their personal collection. Jessie's will included a request that the property be used "primarily for education and research and related charitable purposes with a preference for the study and promotion of art."
In 2012, individuals in Portland with ties to SPACE Gallery were invited to propose a program to satisfy these goals, and later that year the first residents were invited to spend time in the cabins. For 2013, the group created its current independently-juried application process and its mission "to give artists time and space to create within a natural, rustic environment." The group incorporated as a nonprofit organization in 2013 with recognition as tax-exempt 501(c)3 charitable organization by the IRS in 2014.
Since then, through our 2019 season, more than 700 artists have applied (460 from Maine) to attend our program, and 297 artists have been invited to participate, in the following proportions by discipline:
46% visual arts
30% writing
7% film
9% music
6% performing arts
2% multidisciplinary