Facilities
Graced by pristine views of the White Mountain National Forest, Hewnoaks occupies 19 undisturbed acres on the eastern shore of Kezar Lake in Lovell, Maine. The Hewnoaks cabins offer basic modern amenities while still retaining much of their early 1900s rustic décor and spirit.
The main lodge, Rambling Timbers, serves as home for our summer manager and as a common place for the artists. Off the kitchen there's a communications room where residents can access wifi, make telephone calls (and receive messages) on the landline, and find resources about the local area. There's also a living room and dining room.
Cellphone service is limited on the Hewnoaks property. Intermittent coverage can be found at various spots along Route 5 South towards Bridgton and Fryeburg, but the most reliable forms of communication are email, FaceTime and Skype. There is no wifi available in the cabins.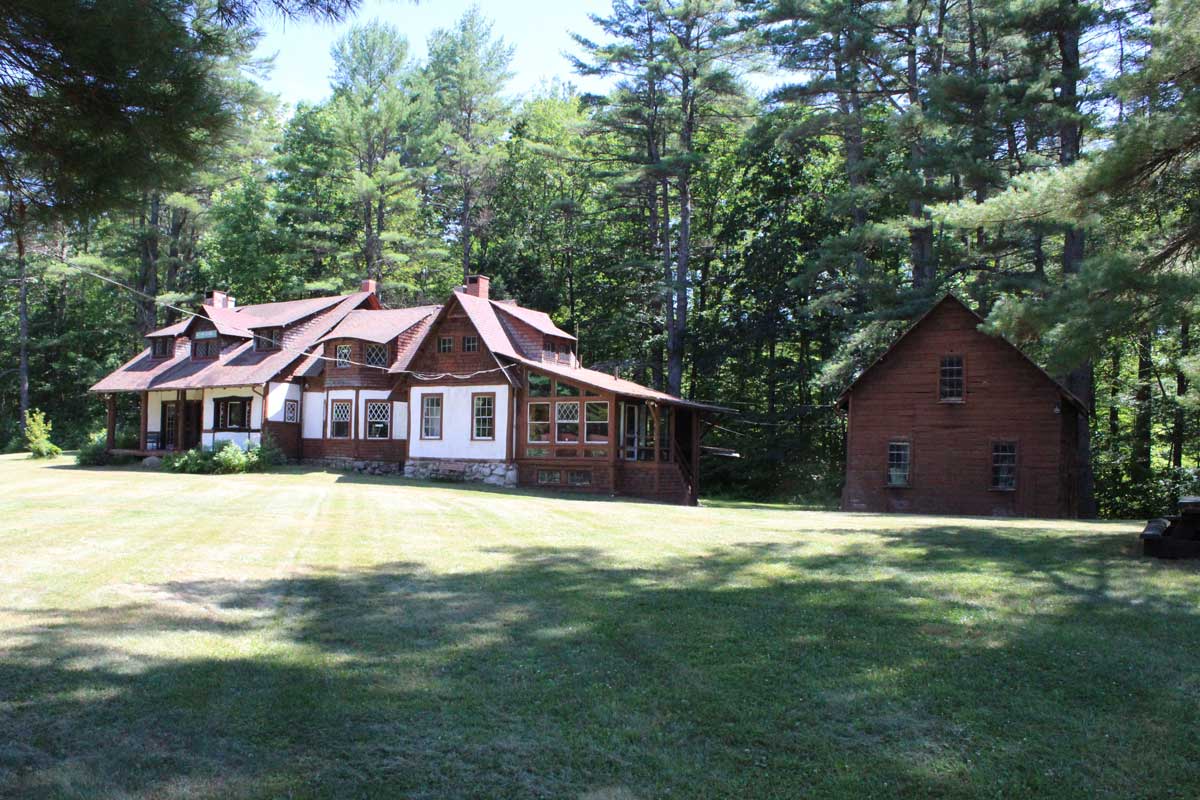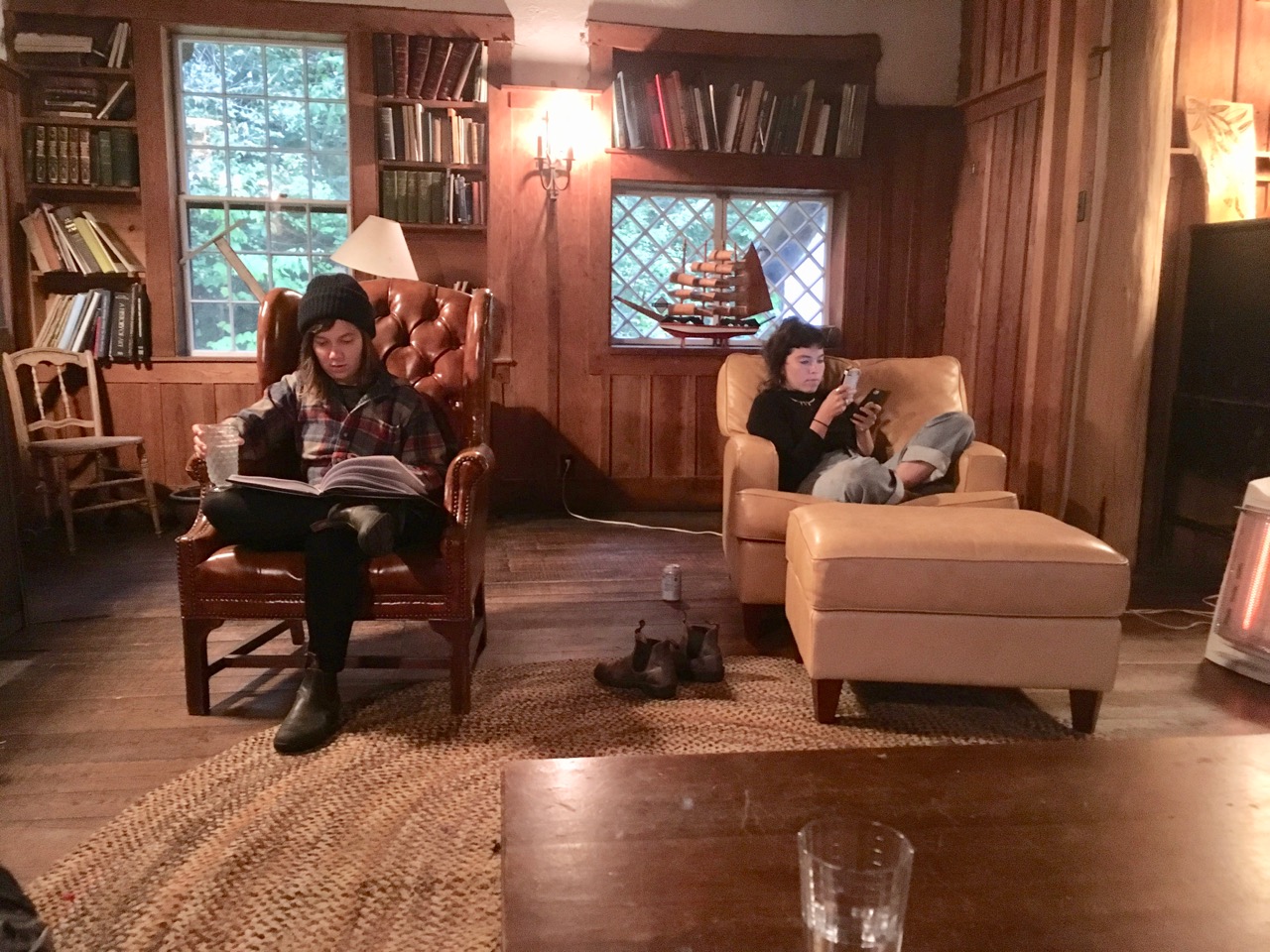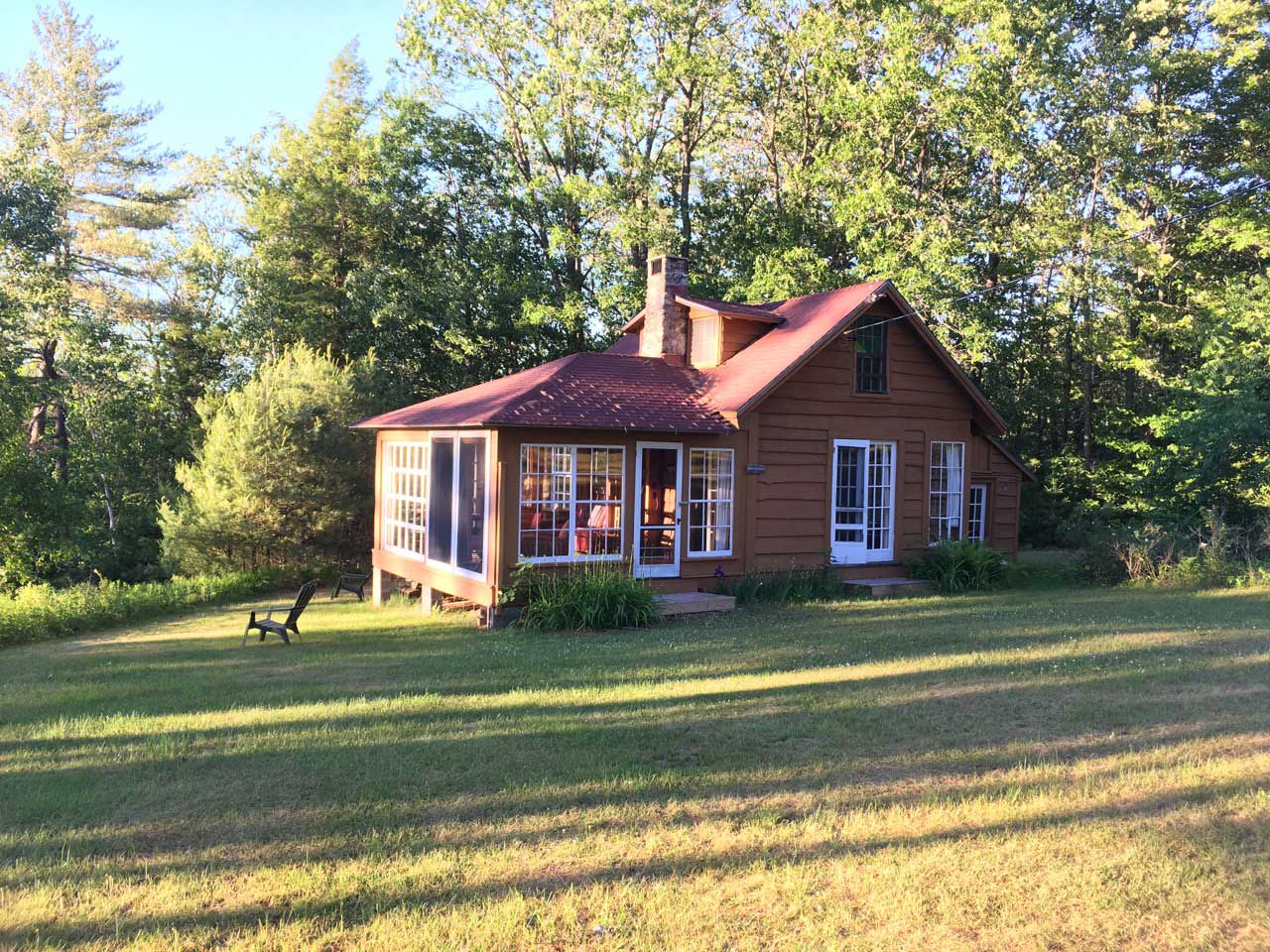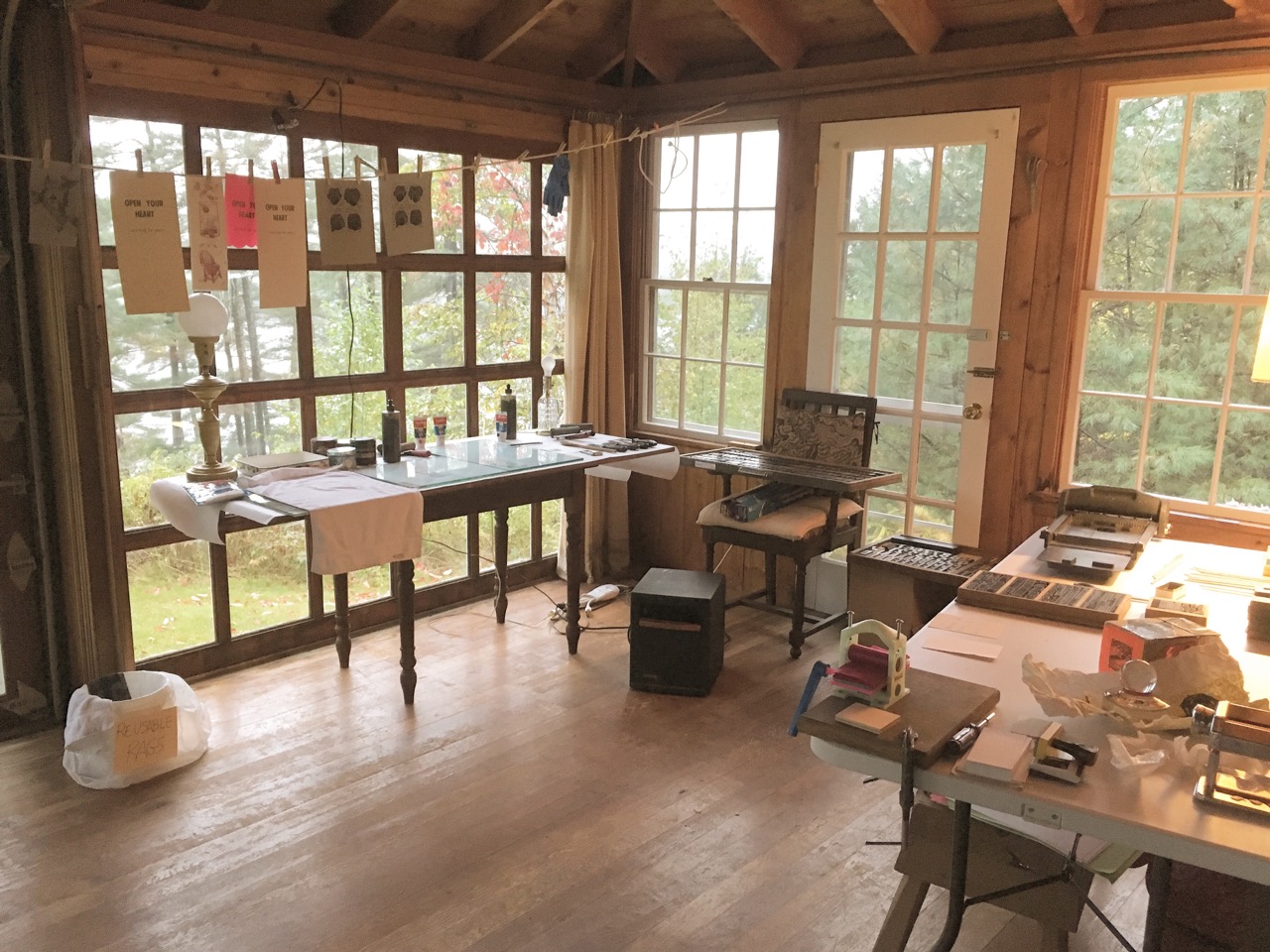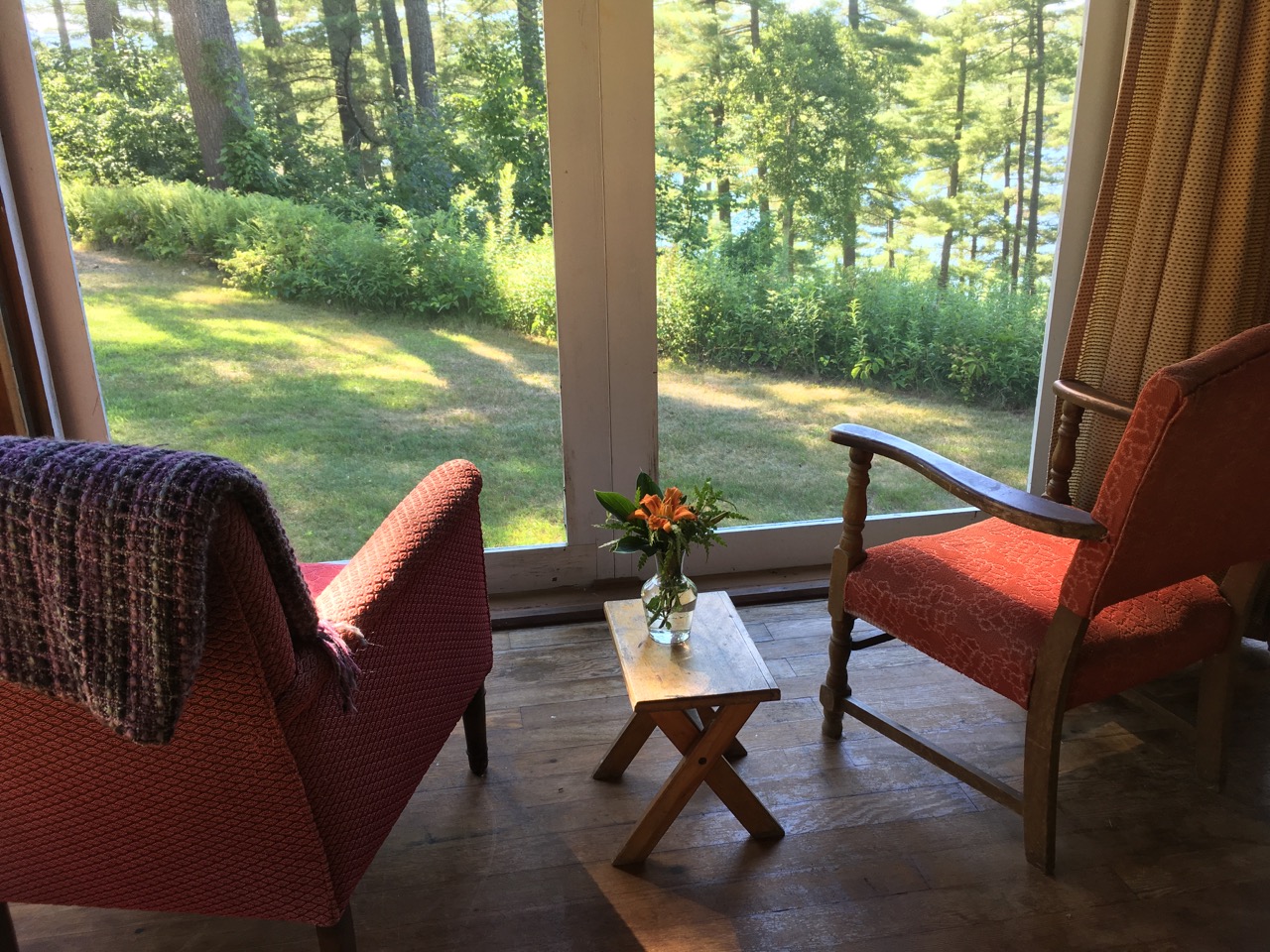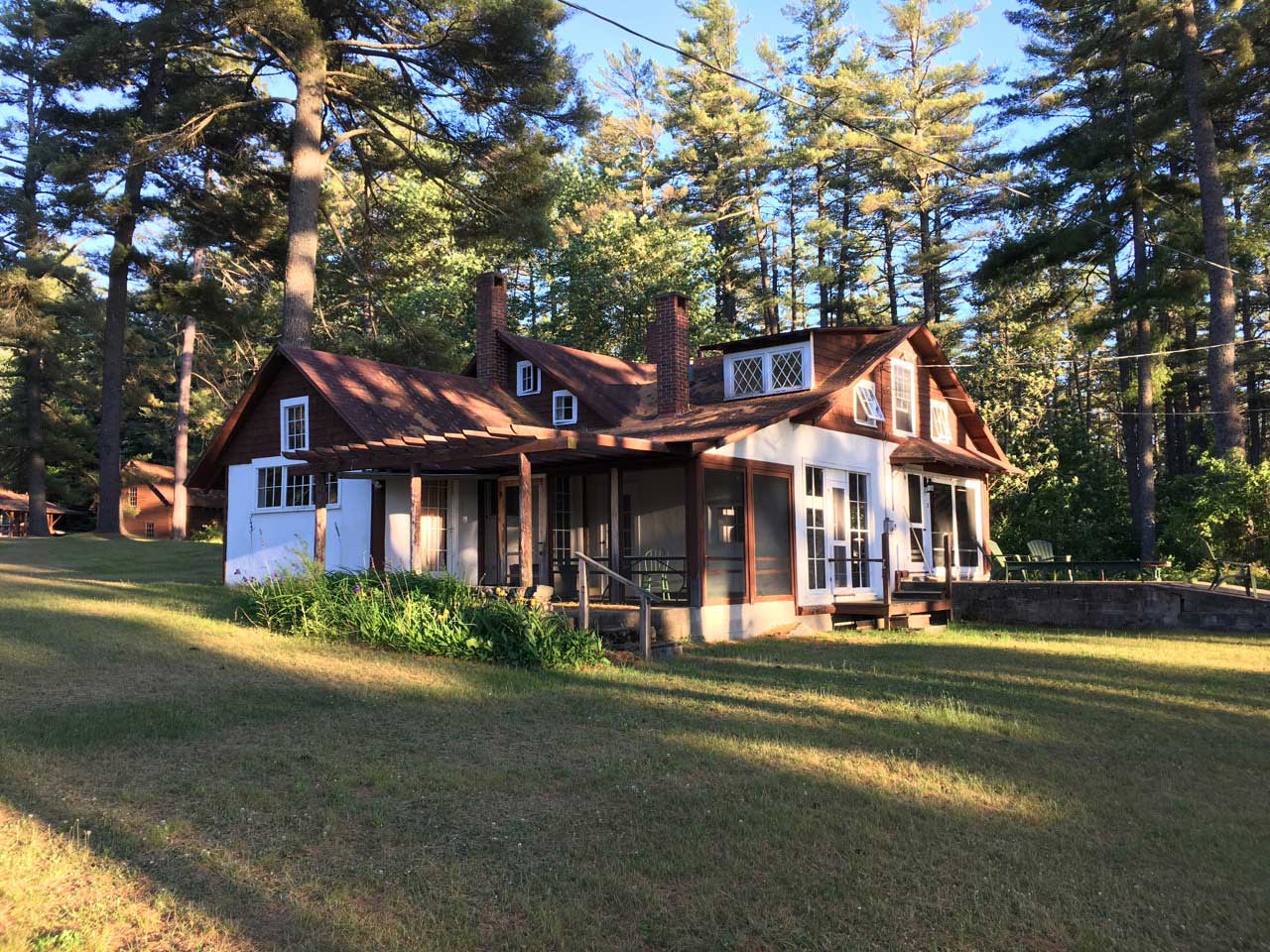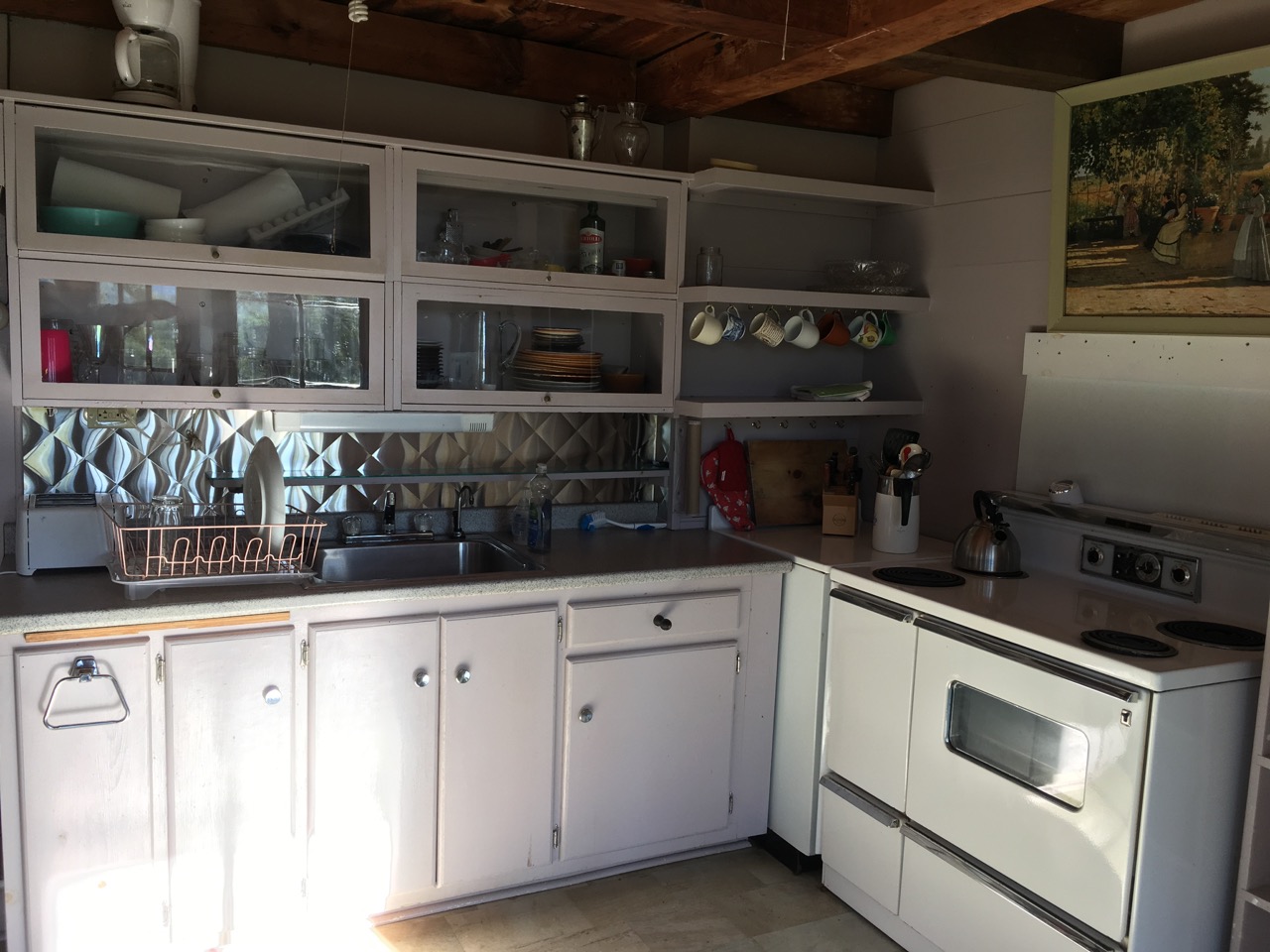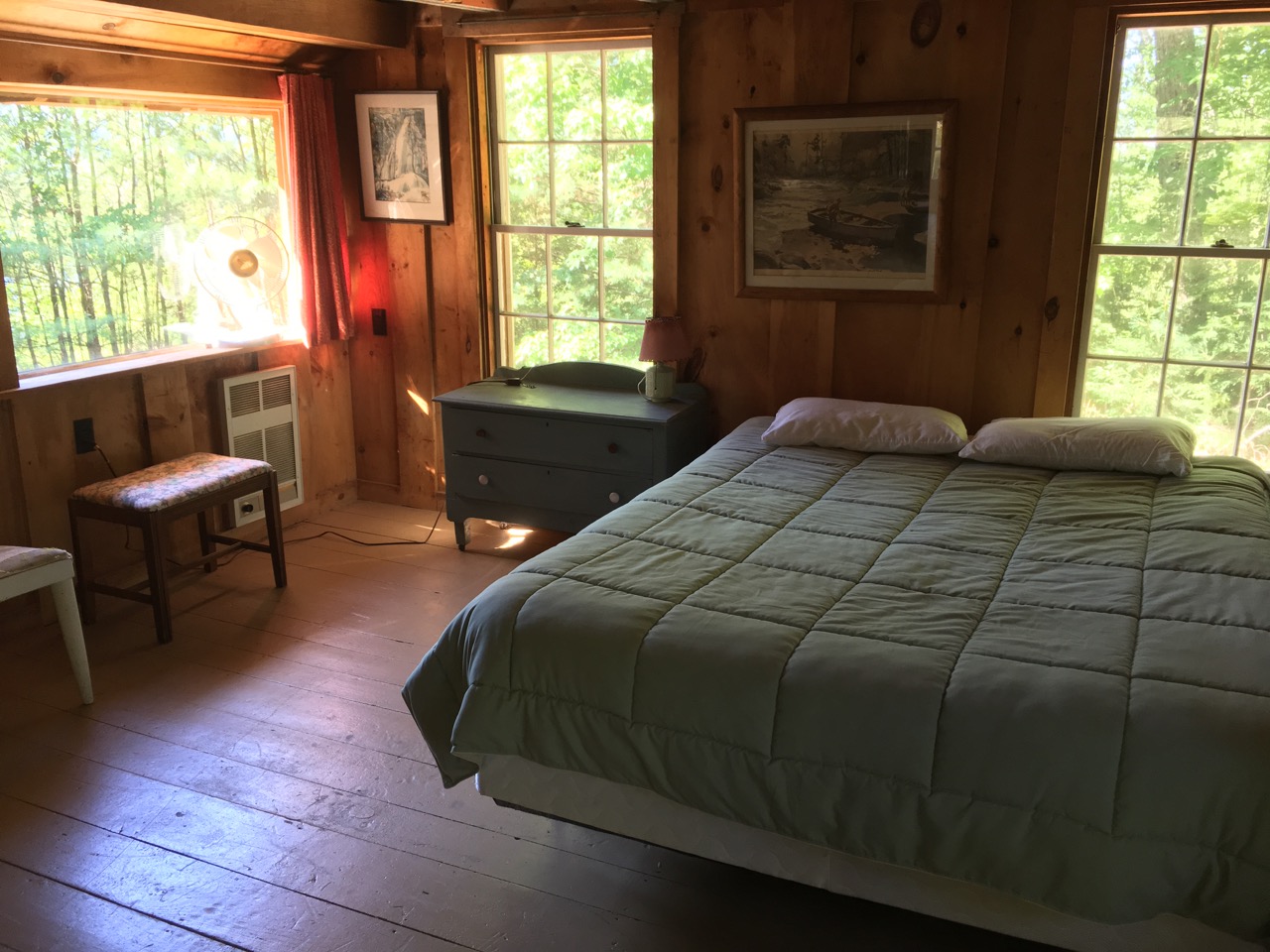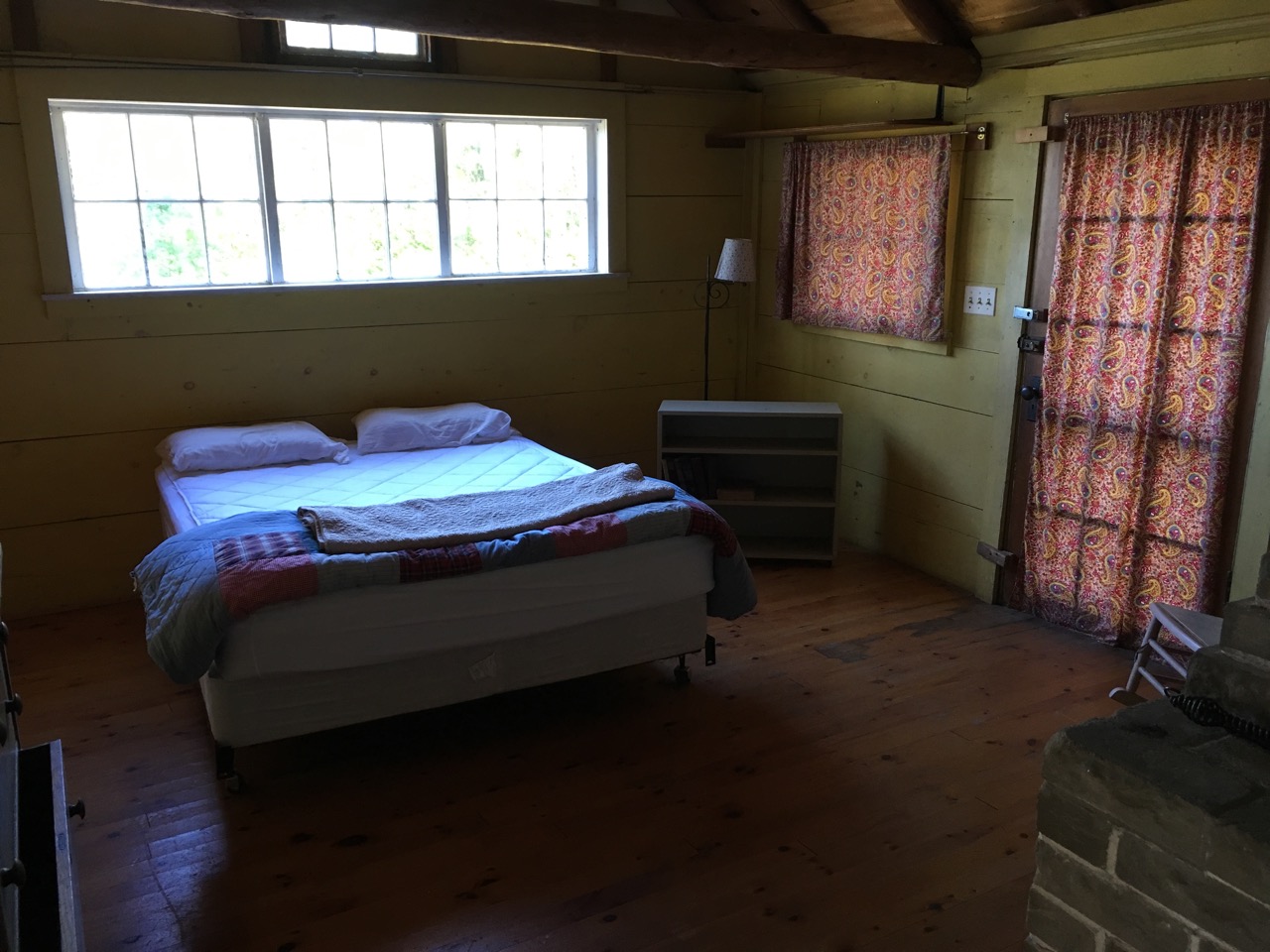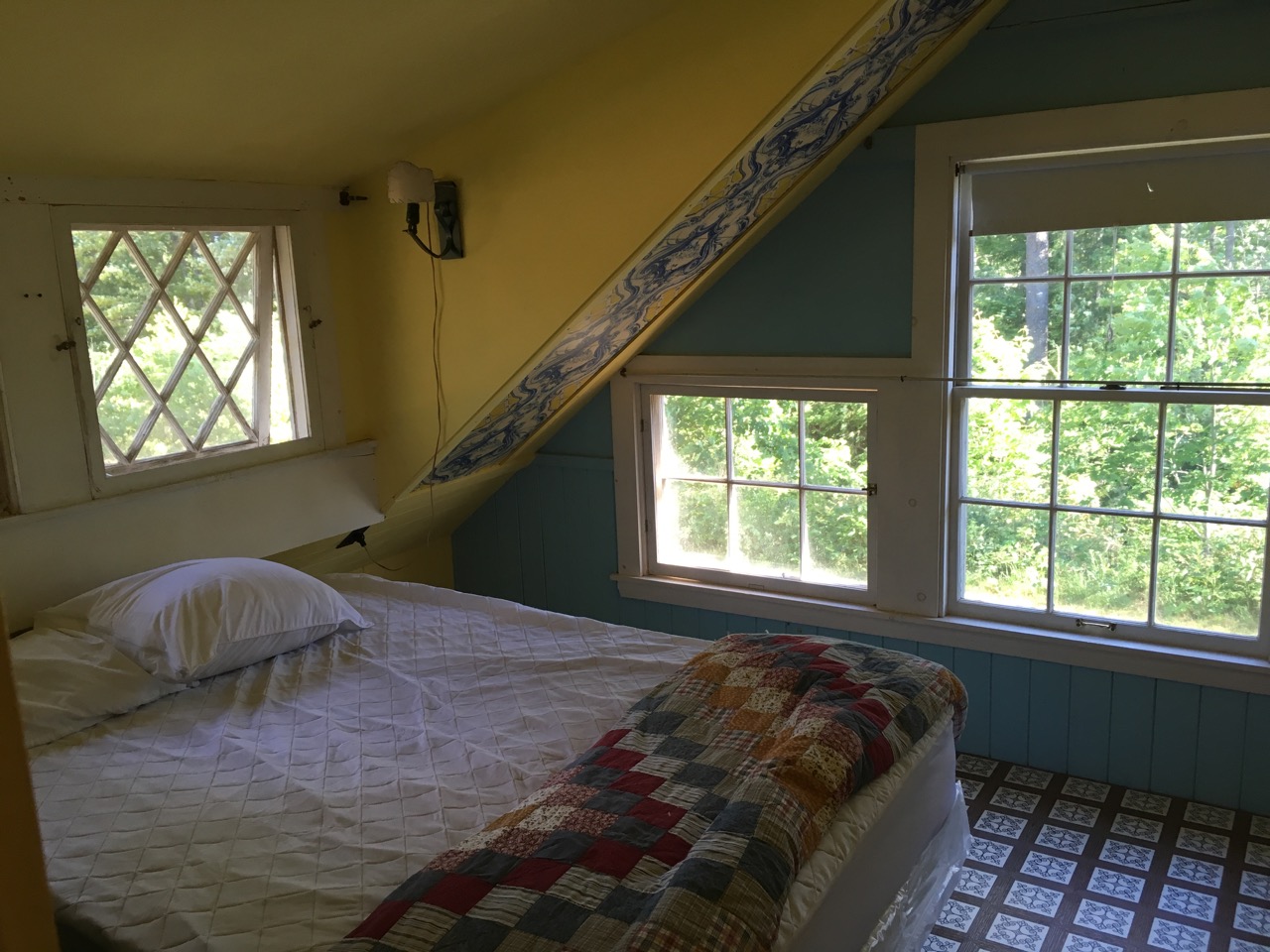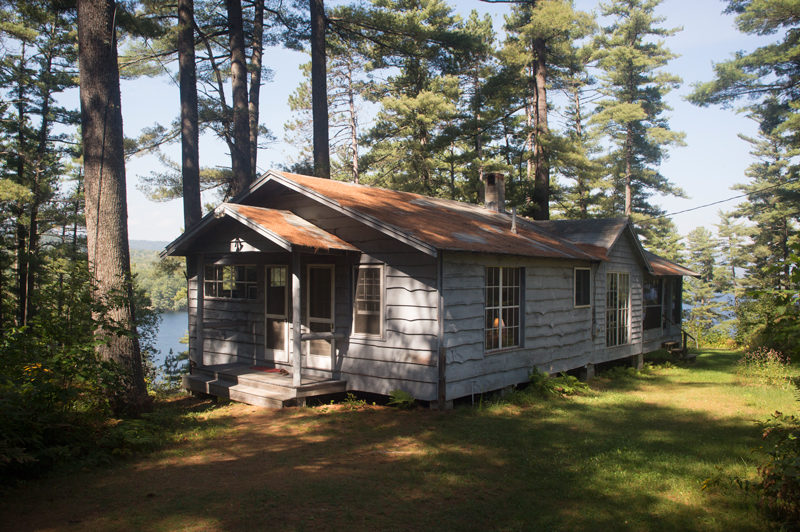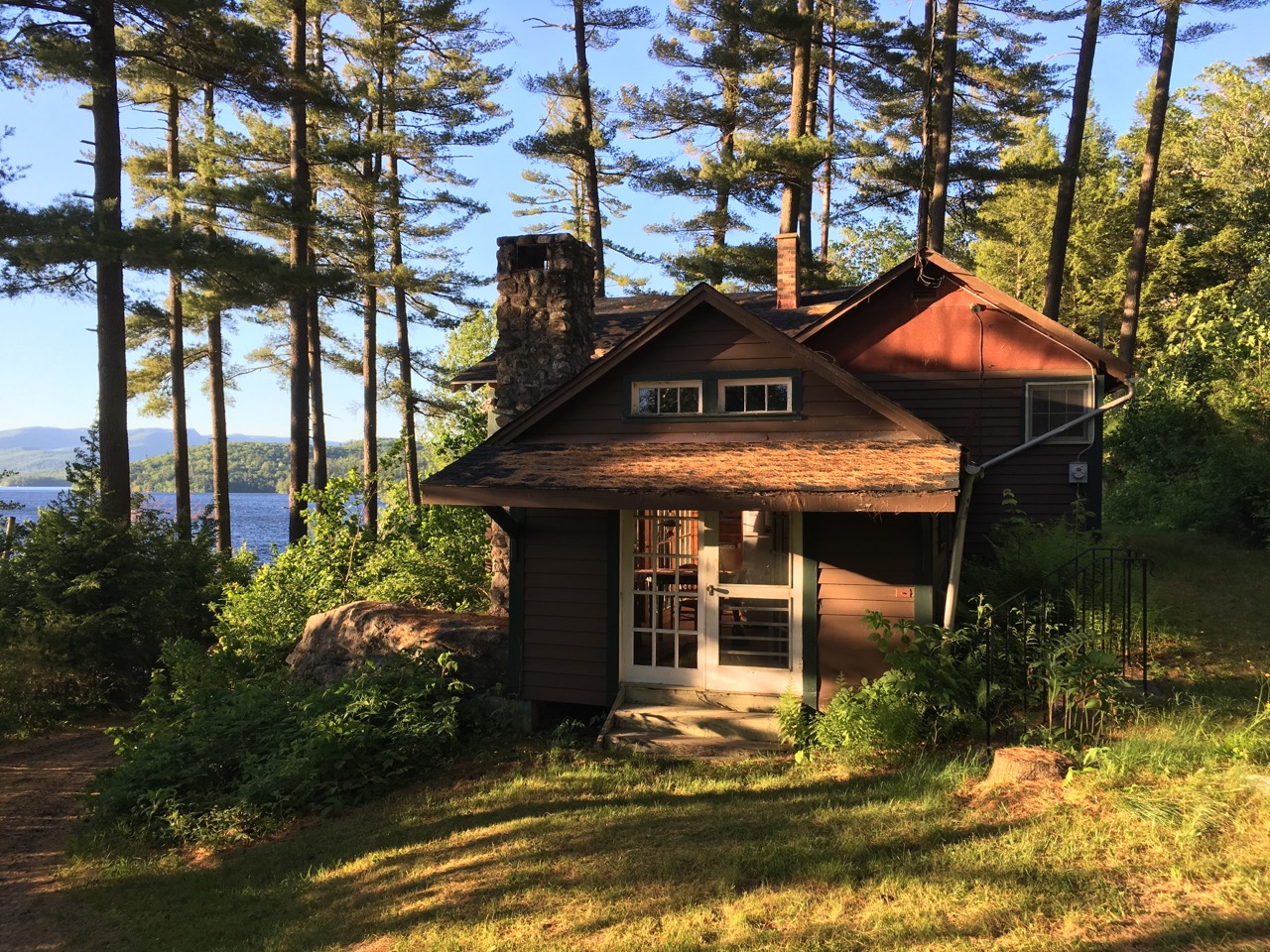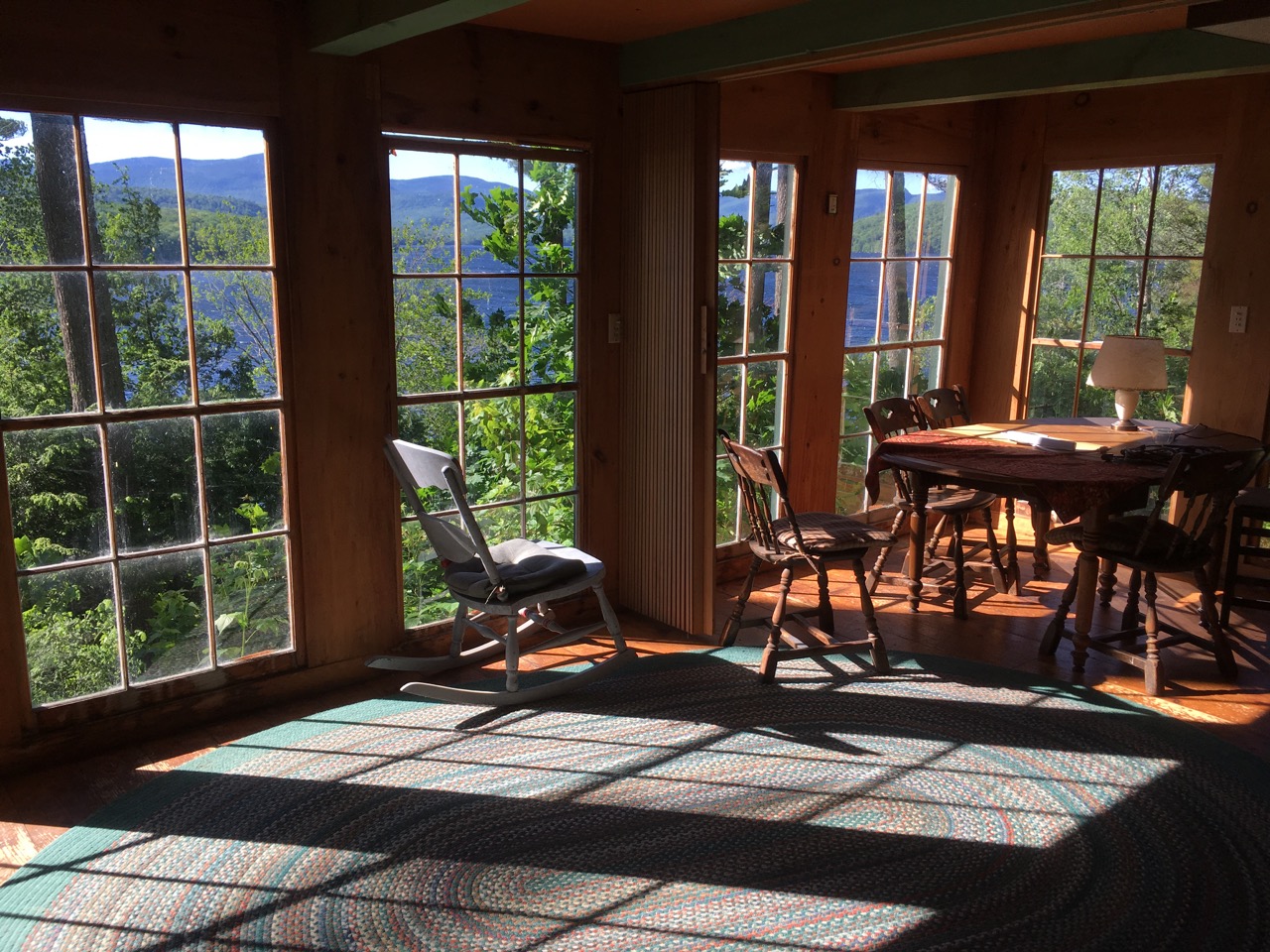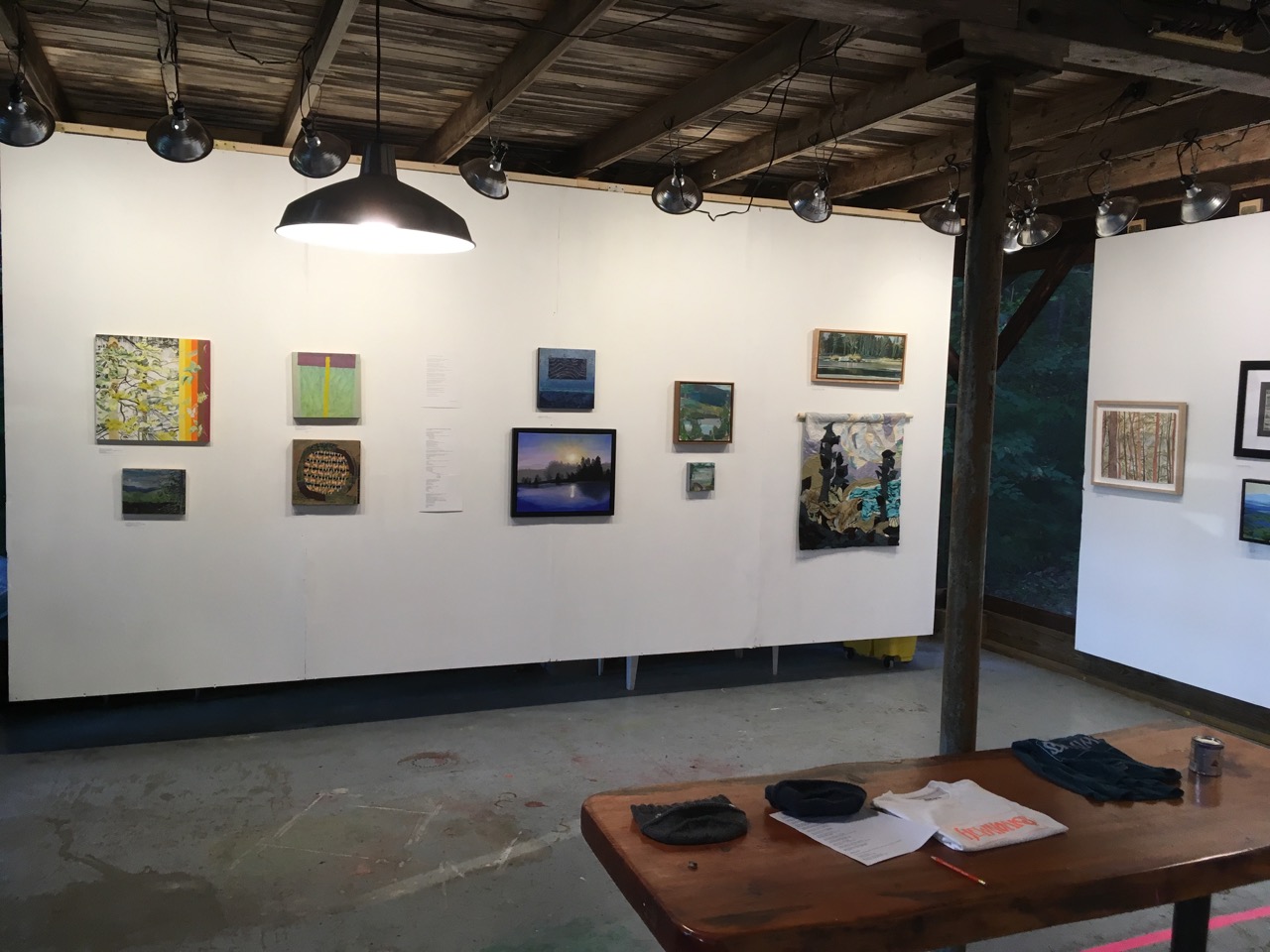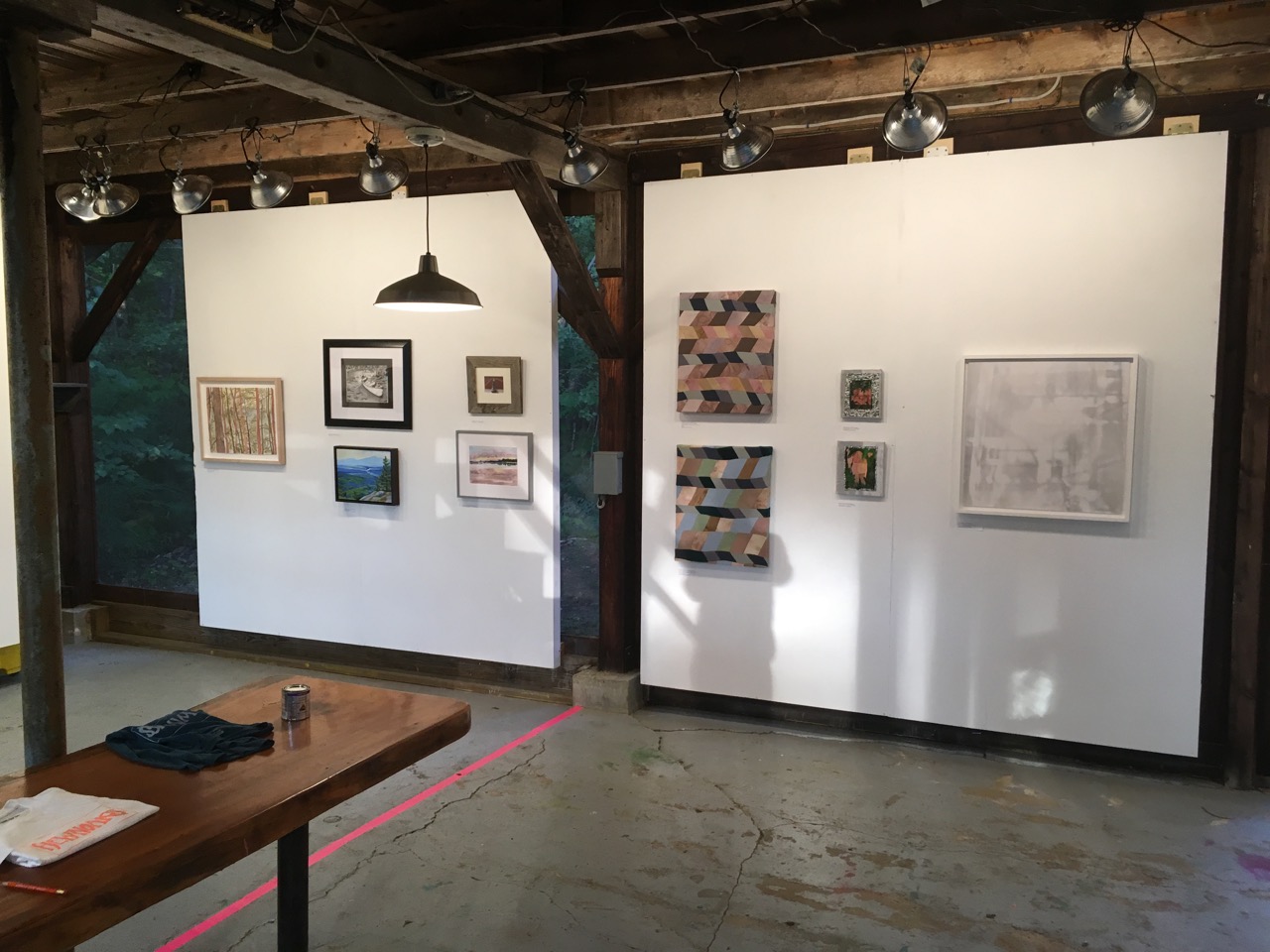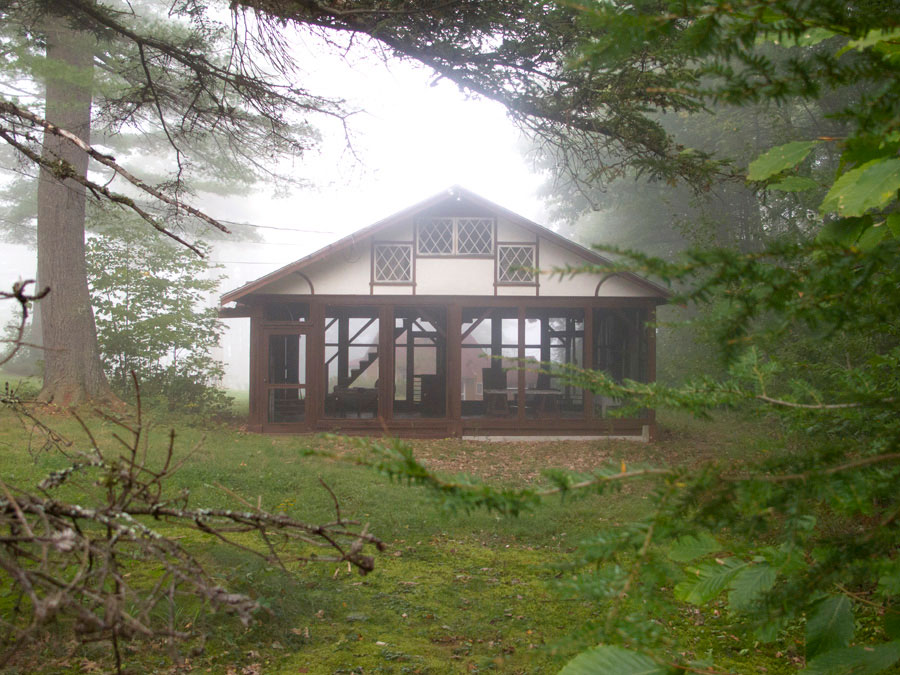 The four smaller cabins house the residency participants: Sans Souci, Viking Court, Pine Clad, and Alpine Hut. Residents are assigned cabins in advance of their arrival. All cabins offer privacy and unique and expansive lake views and have simple kitchens bathrooms, bedrooms and living rooms that can be used as workspace. Viking Court holds the most people, with 4 double bedrooms plus a twin. Sharing of the cabins occurs only at the artists' specific requests.
Each cabin has electricity and running water, but no onsite laundry facilities are available for our residents. As Hewnoaks is a self-catering residency, residents need to bring their own groceries for meals.
Workspace is contained within each artist's cabin. There are no separate studio spaces for residents. Previous residents have been resourceful in figuring out how to live and work in the same place. It is also possible to work outside when conditions allow. Due to the historic nature of the cabins and general environmental concerns, projects need to be relatively clean. Artists should be prepared to bring all their own materials and supplies, including drop cloths if necessary.
Lake access is at the bottom of the hill. There is a dock for swimming and sunbathing. Canoes, paddles and life­jackets are available for all to use.
Smoking is not permitted in any of the buildings. Although we love them, animals are not invited for residency stays. We are also unable to accommodate spouses or partners, children or overnight guests, but we encourage parents of younger children to apply for financial assistance to support their childcare needs back home, if any is needed. (Information about this is available on the apply page).