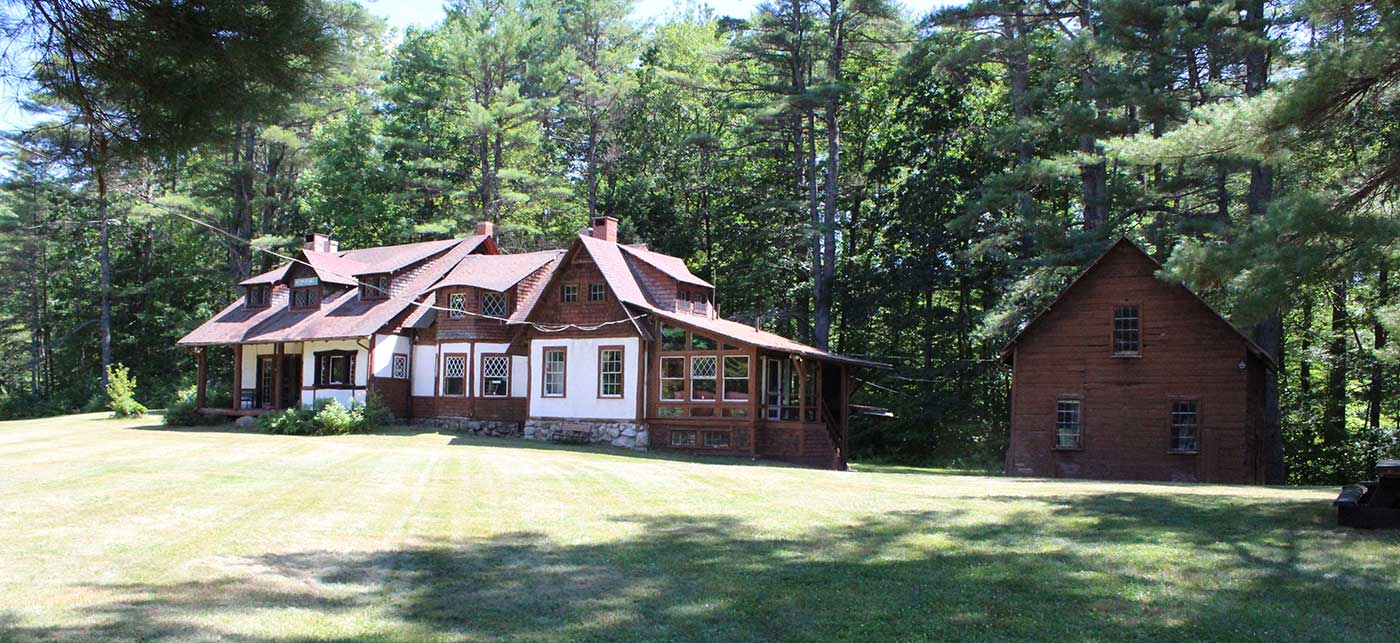 Residency Program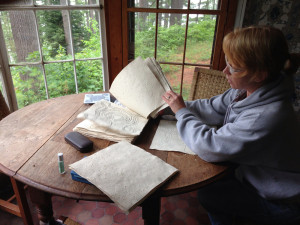 Situated on the eastern shore of Kezar Lake, in Lovell, Maine, Hewnoaks offers an extraordinary setting of inspiration and beauty. Adventurous artists and thinkers are invited to live and work at Hewnoaks from late June until late September each year. Residencies run from one to two weeks, accommodating participants in rustic cabins complete with basic kitchens, bathrooms and bedrooms.We encourages artists and curators in all disciplines to apply, especially emerging artist with demonstrated artistic merit who have not been invited to residency programs before or for whom the invitation to Hewnoaks would have significant meaning.
Hosting artists since 1901*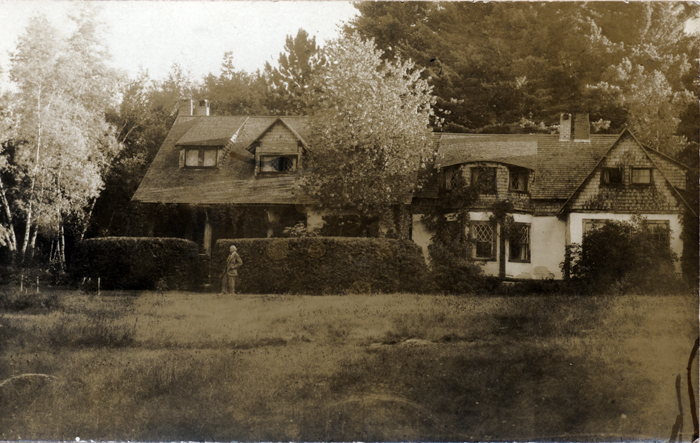 At the end of the 19th century, Marion Larrabee Volk and her husband Douglas Volk transformed an old farmhouse into "Hewnoaks", a tudor style house on a hill above Kezar Lake in Lovell, Maine. Marion and her daughter established a rug making venture in Lovell named Sabatos Industries after nearby Sabattus Mountain. Douglas, a painter, served as the first president of the Minneapolis College of Art and Design. They spent summers at Hewnoaks and often invited artist and craftsperson friends to visit the property.
The Volk's daughter in law Jessie Volk left the property to the University of Maine Foundation in 2005 with a request to support "the study and promotion of art." In 2012 an ad hoc group formed to create the Hewnoaks Artist Residency, a summer program that invites contemporary artists to live and work in the historic cabins. Since then, we have invited more than 300 artists to participate in our program.
Alumni News 2020

Hewnoaks alumni are out in the world doing amazing things! We'll keep a running list here. To see alumni news from 2019 and before, click here. (If you are a past participant in our program, please drop us a line so we can celebrate what you've been doing.) November, 2020 Daniel Minter is included in a group show entitled I ...